Can Tony Romo, Former Dallas Cowboys QB, Qualify for Golf's U.S. Open?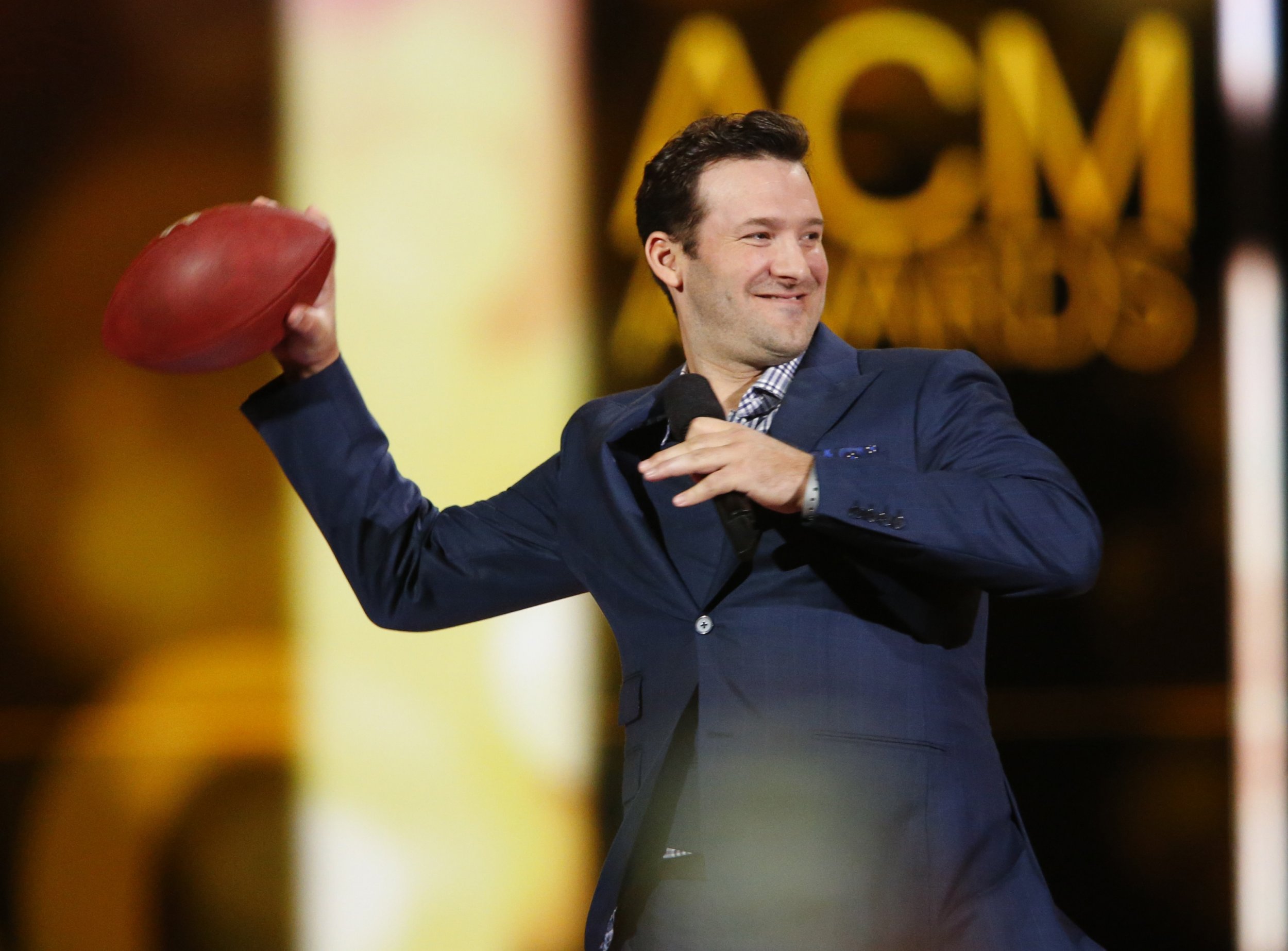 Tony Romo never won a Super Bowl in his 13 years with the Dallas Cowboys.
He isn't going to win golf's U.S. Open either.
But that won't stop Romo from trying as the 37-year-old former quarterback plans for life after football. ESPN reports that Romo, who retired with back issues after the 2016 season, will play Monday at Split Rail Links and Golf Club near Fort Worth, Texas.
Not in a convivial round with friends, but as one of almost 9,500 dreamers attempting to qualify for the golf season's second Major, which begins June 15 in Erin, Wisconsin.
If Romo advances past this stage, he will go to sectional qualifying on June 5. Romo had his first go at qualifying in 2010 when he made it out of local qualifying before withdrawing.
Golf.com has Romo, at 6 feet 2 inches and 223 pounds, listed as a scratch player, with Augusta National as his favorite course.
Former ESPN reporter Ed Werder took Romo's decision to enter the U.S. Open as a sign that he is "really done" with football. Rookie quarterback Dak Prescott dragged Dallas to the NFC's No. 1 seed as Romo watched from the sidelines, before the Cowboys released Romo in early April.
There had been speculation he would sign for another team, with the Chicago Bears mentioned - although that franchise opted for Mike Glennon as starter then drafted Mitchell Trubisky second overall. If Romo's dream is an impossible one, it sounds gentler, at least, than getting repeatedly crushed by Clay Matthews in a frigid NFC North.