Trump Is Freaking Out That Mueller 'Is Going to Get Him,' According to 'The Art of the Deal' Ghostwriter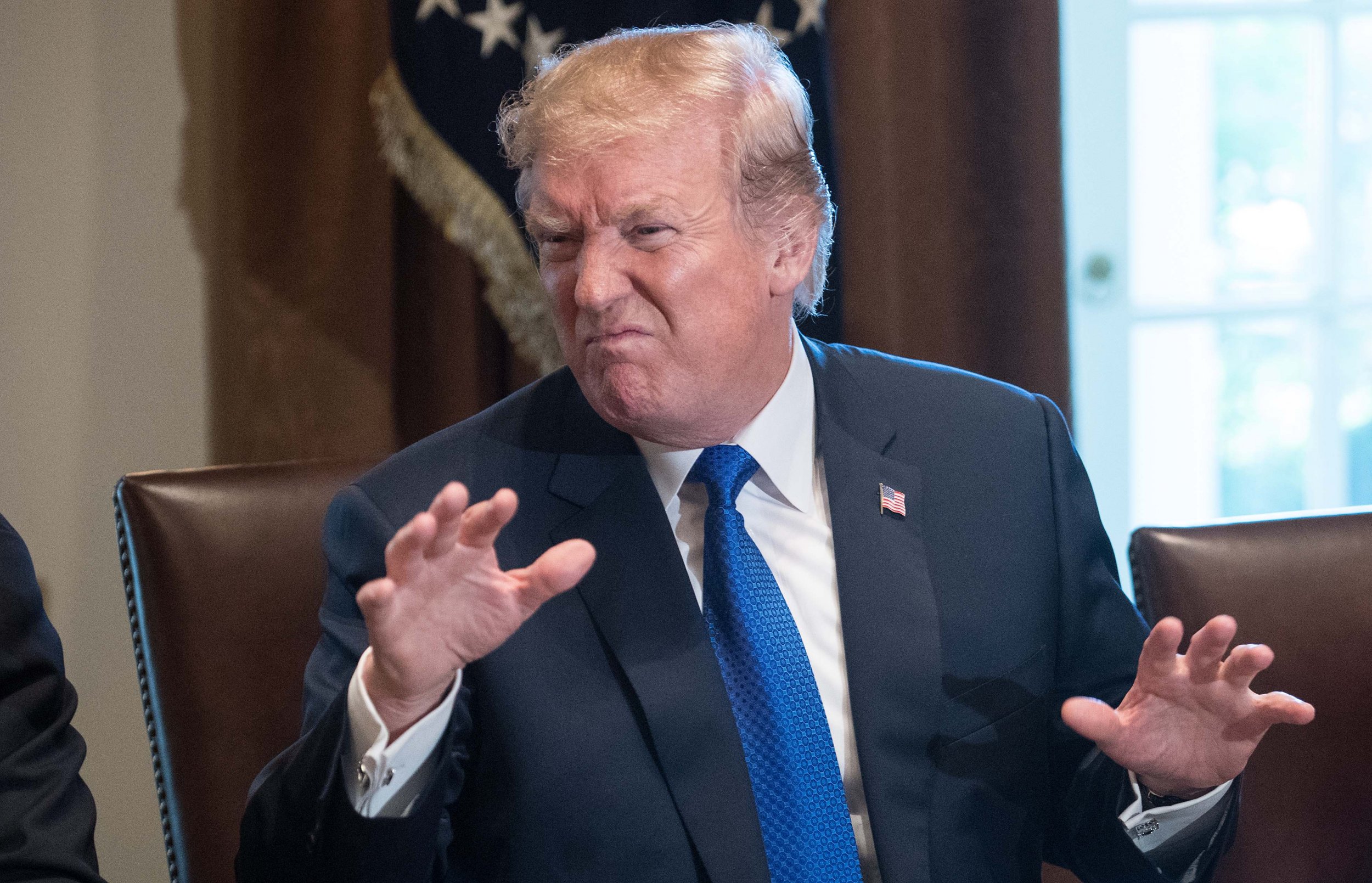 Donald Trump is anxious, angry and overall freaking out about the investigation into whether his campaign colluded with Russia to influence the 2016 election.
That's according to Tony Schwartz, the ghostwriter for Trump's 1987 best-seller The Art of the Deal. Schwartz, an outspoken Trump critic, told CNN's Anderson Cooper on Thursday that he thinks Special Prosecutor Robert Mueller's recent indictments of three Trump associates have left the commander-in-chief concerned—even if he won't admit it.
"There is a level at which, despite his desire not to feel it, Trump is very, very, very anxious that Mueller's going to get him," Schwartz said.
Schwartz and Cooper were speaking days after Mueller levied his first accusations in the probe, charging former Trump campaign chief Paul Manafort as well as aides George Papadopoulos and Rick Gates. Trump has insisted that the takedowns don't bother him, pointing out to the New York Times on Wednesday that two of the indictments were unrelated to the Kremlin.
"I'm actually not angry at anybody," he added.
Schwartz, a de facto expert on Trump who once spent more than a year shadowing the tycoon for book research, said that's not true.
"He's angry at everyone right now, I guarantee you," Schwartz said. "And if you're sitting in that White House you feel it ... There's nothing Donald Trump feels more intolerable than to feel weak or potentially humiliated, or out of control. And along comes this guy Mueller, indicts these three people. Sets Trump's teeth on edge that it's coming toward him. This is a tsunami, really."
Schwartz said he thinks the president will ultimately fire Mueller. The reason is simple: Trump wants to be in full command.
In that vein, Schwartz also addressed comments Trump made earlier that day to conservative radio host Larry O'Connor about a deal Hillary Clinton oversaw in 2010 that allowed a Russian nuclear energy company to buy into a North American uranium producer. Trump had said he wished he could make the Justice Department investigate Clinton's involvement.
"But, you know, the saddest thing is that because I'm the president of the United States, I am not supposed to be involved with the Justice Department. I'm not supposed to be involved with the FBI. I'm not supposed to be doing the kind of things that I would love to be doing," Trump said. "And I'm very frustrated by it."
Afterward, Schwartz characterized the remarks as "scary," saying it was clear Trump wants "to be the emperor" of the U.S.