The Too-Cute Way 'Masked Singer' Winner Kandi Burruss Met Her Husband Todd Tucker Is Rom-Com Worthy
Kandi Burruss was crowned the Season 3 Masked Singer champion on Wednesday night, and fans were thrilled to see it. Throughout the season, the Real Housewife proved her incredible talent while disguised as Night Angel.
While viewers are celebrating Burruss' existence, and time on the Fox series, her dedicated fans are likely thinking back about her past on television, in the legendary girl group Xscape and what she's become since her start. There's one story from Kandi's past that sticks out above the rest and that's the way she met her husband, Todd Tucker.
There's no denying Burruss had a real-life meet-cute with Tucker, who was technically off limits when they first met. While Burruss was filming the Real Housewives of Atlanta in South Africa, a crew member caught her eye: enter Tucker.
Todd previously explained there's a standard to uphold for crew members working on TV show. Talent and production don't mingle...at least like that. But the attraction flourished despite the rules. Forbidden love? How dramatic.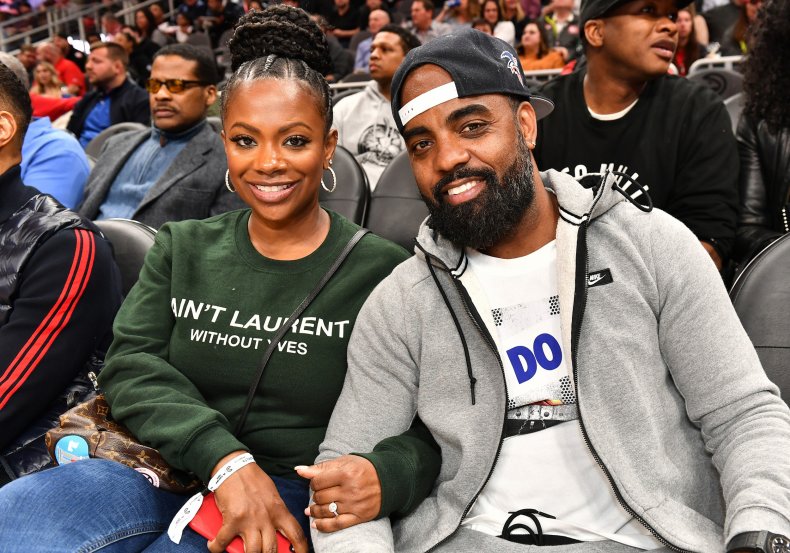 "I was trying to play it cool in Africa as it's against the rules to cross the line with the talent," Todd told The Daily Dish in 2014. "In production that's a big NO NO! I loved her smile, she had a great butt! She seemed very humble and genuine."
Burruss' friends worked on her behalf to bring the two together. Apparently it was co-star Phaedra Parks who first teased the idea of Burruss and Todd getting together, and the romance started heating up not long thereafter. Burruss and Tucker started chatting after Parks' jibe, and stayed up an entire night getting to know each other.
"At the end of the night, he kissed me on the lips, which I thought was a little aggressive... but I liked it," Burruss told Inside Weddings.
In the spirit of their love, Todd did have to quit his job on Real Housewives. But he wasn't actually out of work. "He resigned, but then they came back and said they didn't want him to quit. He still works with the same production company, but he doesn't work on our show," she told Glamour.
As if their original fairytale wasn't enough, the pair had a gorgeous wedding, too. It was all captured in the TV series Kandi's Wedding, which aired a whole season in 2014.
They chose a unique and fun wedding theme, too: the film Coming To America. The series focused on the extreme time crunch they planned in. While engaged for 16 months, the pair only decided to start planning their wedding one month before.
It was still extravagant and special, even in the rush. "I wouldn't do anything differently... it was the wedding that was meant for us," Burruss told Inside Weddings.
We reached out to Burruss for comment but did not receive a response before publication.