Nevermind the Picassos: '70s Punk Gets Its Due with New Design Exhibit in New York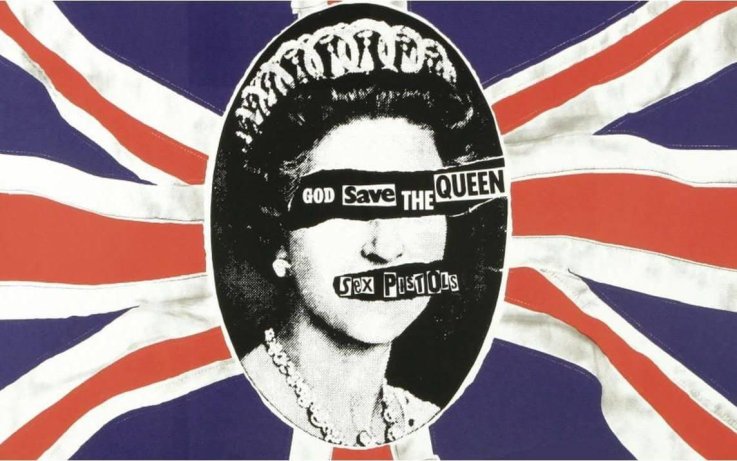 The punk scene of the 1970s and early 80s burned brightly and briefly, but its impact on culture, style and design can still be felt today. Opening April 9 at the Museum of Arts and Design (MAD) "Too Fast to Live, Too Young to Die: Punk Graphics, 1976–1986" explores the punk and post-punk movements of the U.S. and U.K. through the lens of graphic design.
More than 400 flyers, posters, album covers, promotions, zines, and other ephemera will be on view, along with video interviews with Iggy Pop, Joey and Dee Dee Ramone, Jim Carroll and Billy Name, and archival images from Village Voice photographer Fred W. McDarrah and other who chronicled the birth of punk and post-punk movements like New Wave, goth and the New Romantics.
"Punk questioned everything," says MAD's Chris Scoates, "and it's that spirit of inquiry that is driving MAD forward today, presenting and debating innovative works and ideas with lots of energy, color, and noise."
Originating at Cranbrook Art Museum in Bloomfield Hills, Michigan, the exhibition has been fine-tuned for its debut in New York, a seminal city in punk history. Artifacts on view include flyers from CBGB; concert posters and memorabilia from Blondie and the Ramones, early issues of Punk magazine; and more.
"Punk has always exhibited very visual forms of expression," said Cranbrook Art Museum director Andrew Blauvelt. "From the dress and hairstyles of its devotees and the onstage theatrics of its musicians to the design of its numerous forms of printed matter, punk's energy coalesced into a powerful subcultural phenomenon that transcended music."
"Too Fast to Live, Too Young to Die: Punk Graphics, 1976-1986" is on view April 9 through August 18, 2019, at the Museum of Art and Design in New York.