'Too Hot To Handle': Are the Couples From Season 1 Still Together?
Too Hot To Handle will see 10 contestants, at least initially, try to couple up while not breaking the island rules. Some duos managed to make a love connection in season 1, though there were certainly some rule-breakers.
Here's a breakdown of who coupled up in—and after—season 1, and whether they have stood the test of time.
Are the Couples from Too Hot To Handle Season 1 Still Together?
When the first season ended, there were four couples who tried to keep it together.
At the reunion show, one of these couples even got engaged.
However, with many of the contestants living on opposite sides of the Atlantic, it is a tough task for them to commit long-term.
Francesca and Harry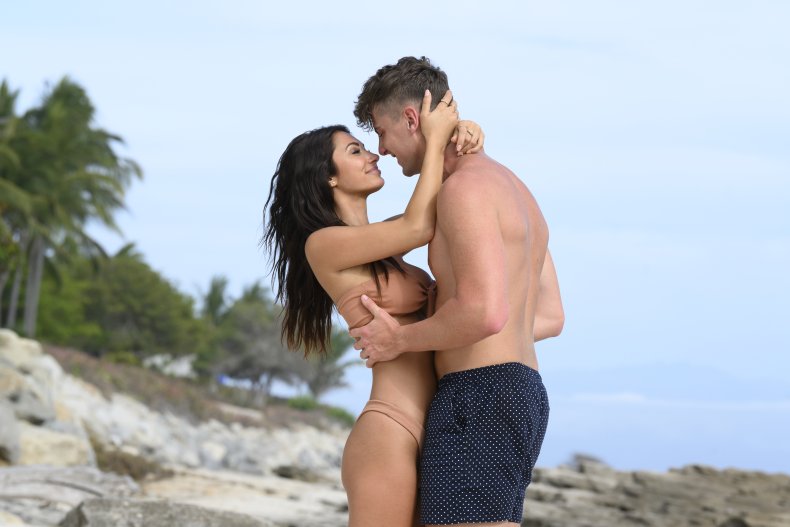 Francesca Farago and Harry Jowsey were a controversial couple in the first season, costing the group thousands of dollars with their rule-breaking.
Throughout the show, the pair could not decide if they wanted to be together, but ultimately decided to try it as a couple as the show ended.
They were together for months after the show ended, even getting matching lightning bolt tattoos on their hands.
While they split for a brief while, they reconciled in time for the reunion show, when Jowsey proposed with a Ring Pop.
However, in 2020, Farago confirmed they had split, saying in a YouTube video: "The way I was thinking is not the way he was thinking.
"We just had different mindsets to this situation. We would argue every now and then but it was never, for me, a relationship ending and I think for him, small little things ended up turning into relationship-ending arguments."
Despite this, in May 2021, the pair spent time together during Jowsey's 24th birthday celebrations in Mexico, and posted some cryptic TikTok duets and lip-syncing videos.
Entertainment Daily reported Jowsey had confirmed they were no longer together after these images.
Newsweek has approached Jowsey and Farago for comment.
Nicole and Bryce
During the show, Nicole O'Brien and Bryce Hirschberg had little interaction, but began dating when the cameras stopped.
They pursued a relationship until, in May 2020, representatives for Hirschberg confirmed their split due to issues with distance.
Zack Teperman, Hirschberg's rep, told People: "I can confirm that Bryce and Nicole decided mutually to split early last week after months of trying to make a long-distance relationship work."
"After the many failed attempts to reunite due to quarantine and border restrictions, we decided that moving on and remaining friends would be our best option for the time being," Hirschberg was quoted as saying.
"Nicole is so lovely and if under less unusual circumstances I'm sure that we could've had an amazing relationship! I wish her the best because she deserves it."
Lydia and David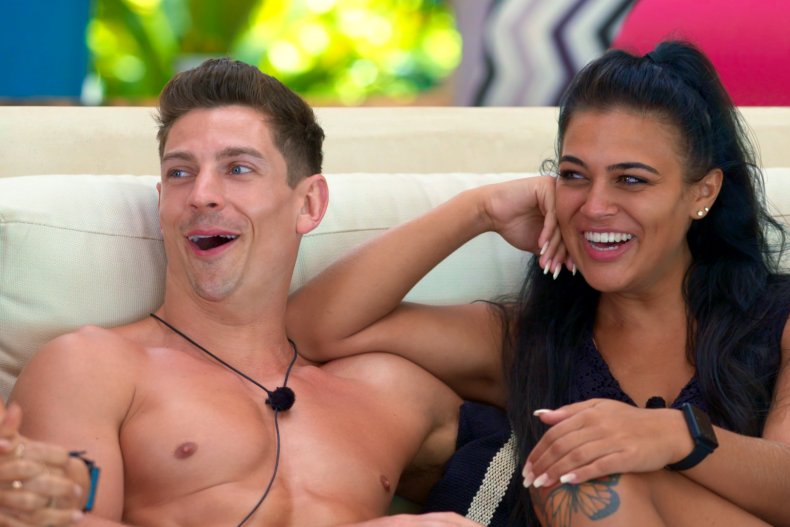 Lydia Clyma arrived in the show's sixth episode. After David Birtwistle had struck out with other contestants, the pair got close.
They started dating and while they ended the show together, they did not last for very long and shortly after the show.
Birtwistle told O, The Oprah Magazine: "Lydia and I have got such a beautiful relationship. She holds a special place in my heart."
Another revelation that came out after the show, was that Clyma had a child.
Unlike fellow contestant Rhonda Paul, Clyma decided to keep this secret.
A source told MailOnline about Clyma's decision: 'Lydia wanted to go on the show without having to think or worry about telling the other contestants that she's a mum.
"She had her son at a young age and being on the series gave her the chance to date again freely.
"Other than growing close to David, there wasn't any real reason for her to open up about Isaiah, so she didn't feel the need to say on or off camera."
Rhonda and Sharron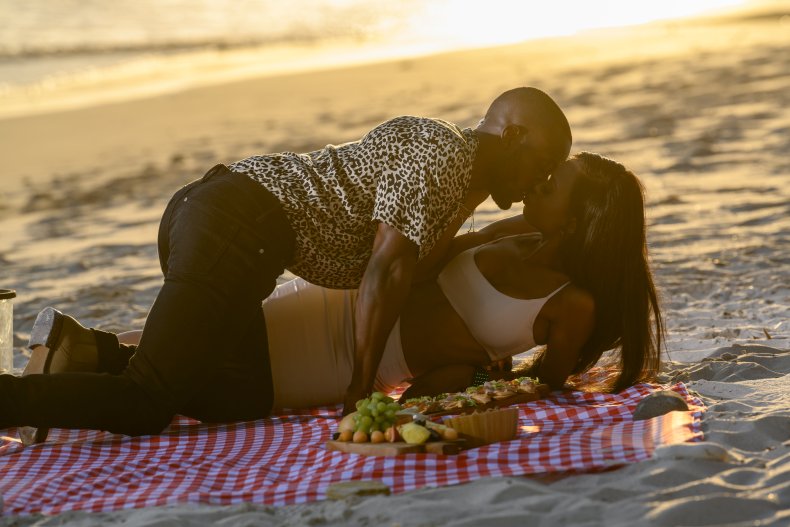 Rhonda Paul and Sharron Townsend got together on the show, and Townsend even asked Paul to be his girlfriend, which meant he could meet Paul's son on FaceTime.
However, at the reunion special, the pair announced they were no longer together.
Townsend said of their split: "We kind of fell off a little bit, and took a break in our communication."
Paul posted to Instagram how they are "cordial and happy" after their decision to split.
As for the other contestants, Chloe Veitch will make a return to the show hosting the Too Hot To Handle Extra Hot spin-off series.
Birtwistle and O'Brien joined Veitch on the show, which will air alongside the new series.
Too Hot To Handle returns to Netflix on June 23