'Too Hot to Handle': What We Learned From the Reunion—And Who's Still Together
Too Hot to Handle Season 2 saw one contestant crowned the winner of the series, instead of a couple. Marvin Anthony took home the $55,000 prize but will he split it with Melinda Melrose? Are they even still together? Newsweek has everything you need to know about the Extra Hot: Too Hot to Handle Season 2 reunion.
Marvin and Melinda
There is bittersweet news for fans of Marvin and Melinda.
Despite becoming official in the Too Hot to Handle retreat, they are no longer together.
Speaking at the reunion, Marvin and Melinda revealed they had plans to meet in Mexico but sadly after a huge fight, they decided to cancel their trip on the day Marvin was planning to fly.
Then one month later, Marvin decided to go to Mexico without Melinda.
Melinda reflected: "I was just so sad. Honestly, at that point, I just wanted to be by myself. I was just heartbroken that a small argument would make him cancel the whole trip."
Sadly, they have not been able to rekindle their romance and have gone their separate ways.
Thankfully, the split is amicable and the pair had nothing but nice things to say about each other, including admitting they still love one another.
Marvin teased: "I don't know what is going to happen, we will see."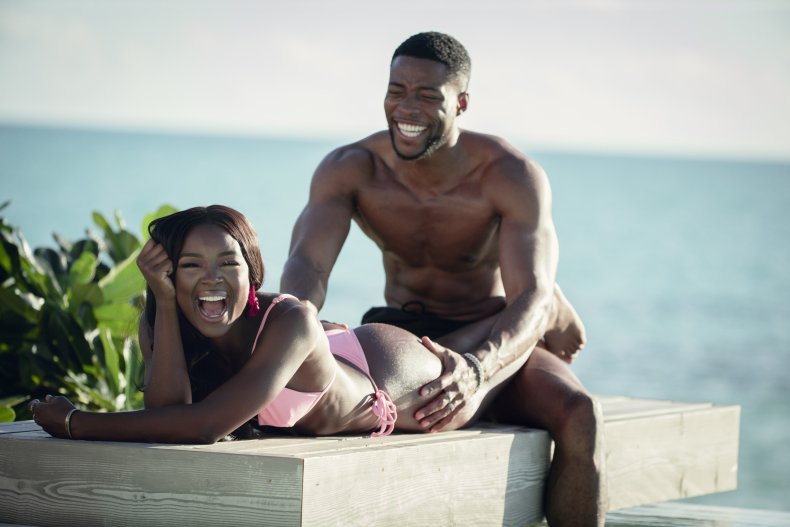 Larissa and Nathan
Larissa and Nathan broke up on the show, with Larissa leaving halfway through the season.
She was left heartbroken after Nathan's head turned when new girl Elle arrived.
Explaining her decision to leave the show, Larissa said: "I just woke up one day and to me, the retreat felt a bit different. Everyone I had been closest to had gone home and I just felt a bit out of place and I was worried it was going to become this Larissa versus Elle thing which it never was."
Larissa also revealed she had moved on from Nathan but had received some NSFW messages from him since the show ended.
As for Nathan, he has given up his stripper career and shared he had moved on from Elle after she apparently never text him back.
Chase and Tabitha
One thing we learned from the Too Hot to Handle reunion was Chase is apparently capable of love.
After being cold towards Carly and turning their relationship sour, Chase looks like has found love with Tabitha.
After they left Too Hot to Handle, Tabitha revealed Chase had sent her flowers and chocolate
She also shared she had received a love letter from him but unfortunately she was not willing to share the intimate details.
Carly and Joey
Carly and Joey hit it off straight away when he arrived in the Too Hot to Handle villa.
At the reunion, Carly's ex-flame Chase was quick to jokingly call Joey a rebound but Joey asserted he was an "upgrade."
Despite the awkward love triangle, Chase revealed he, Joey and Carly spent New Year's 2021 together so everything looks to be on good terms.
As for Joey and Carly, they visited each other on several occasions but they both managed to dodge the question about the status of their relationship.
Cam and Emily
Surprisingly the series' strongest (and sexiest) couple, Cam and Emily are still together today.
At the beginning of the series, Cam and Emily could not keep their hands off of each other, costing the contestants thousands of pounds.
The biggest news of all is Cam and Emily have moved in together.
Emily shared at the reunion that wedding bells are definitely on the cards and she wants to have children with Cam.
She even joked they would name their baby girl Lana as a tribute to Too hot to Handle.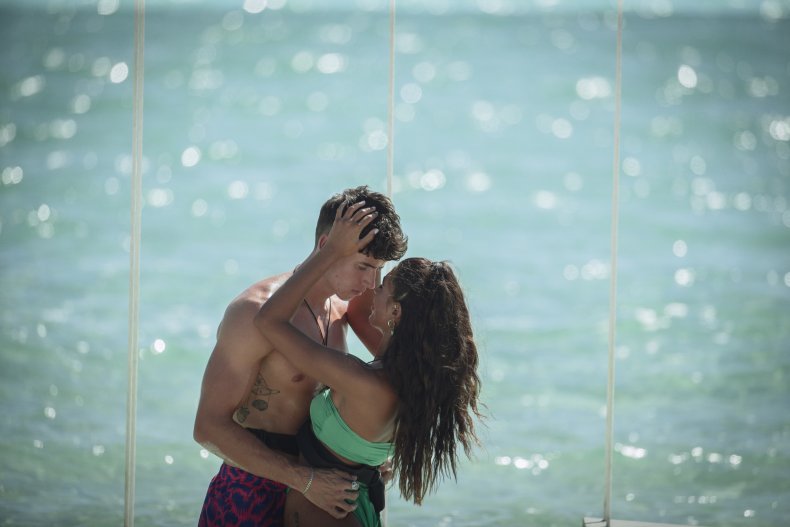 Robert and Christina
In what was one of the most unlikely pairings in Too Hot to Handle history, Robert and Christina's friendship/relationship seemed to be going from strength to strength.
Jaws dropped across the world when Christina set her eyes on shy boy Robert. The pair even ended up breaking the rules with a steamy kiss and ended up getting kicked out of the villa for their bad behavior.
At the reunion, Christina revealed Robert flew to South Africa after the show ended.
She said: "We were on something crazy together it just brought us so close and it was something we shared. It was mental.
"We are so similar and so different and I just love him."
While they didn't give an official update on their relationship, judging by how much they gushed over each other at the reunion and their love for each other on Instagram, Robert and Christina seem to be inseparable regardless.
Too Hot to Handle is streaming on Netflix now and episodes of Extra Hot are available to watch via YouTube.