'Too Hot to Handle': What Are the Rules of the Netflix Reality Show?
Too Hot To Handle is back on Netflix, with the first four episodes available to stream. For those new to the franchise, it has a fairly simple premise, but one which is unlike any other shows.
Here is a breakdown of the rules in Too Hot To Handle, and the mysterious AI who is implementing them.
What Are The Rules of Too Hot To Handle?
The rules are fairly simple, but contestants have gone to Turks and Caicos to live in a house together believing they are there to party and go wild.
The group are people who have openly said they struggle in long-term relationships, or favor more casual flings over commitment.
While they may think this vacation is an excuse to party and meet some gorgeous people, in actual fact they are there to find deeper connections in their romantic relationships, through a sex ban.
The sex ban will not only make their time in the house more difficult, but it will also cost them a great deal of money.
The cash prize for Too Hot To Handle is $100,000, and with bending of the sex ban rules, money is removed from the pot.
The four golden rules which must not be broken are: no kissing, no heavy petting, no self-gratification and no sex.
This the quadrilogy of the sex ban, and with every break of these rules outside of certain allowed moments, like getaways and games, money is taken out of the final prize.
In the first season, rule breaks ultimately cost the group $25,000, meaning the final cash prize was $7,500 and was split between 10 people, meaning they each took home only $7,500.
The question on everyone's lips is whether the second season contestants will fare any better against Lana's devious ploy.
Too Hot To Handle's Lana Explained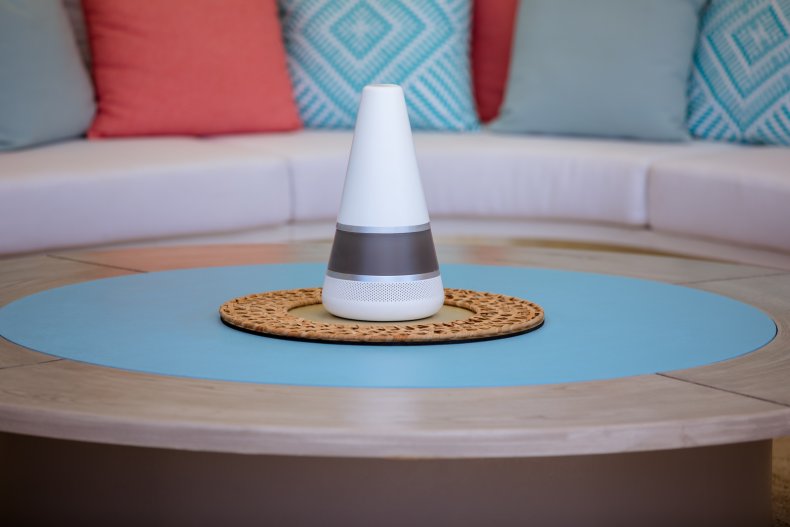 Of course, if there are rules in place, there must be someone enforcing them. Enter Lana, the AI who controls the house in Too Hot To Handle.
Lana looks like a robot cone, who records footage and catches every moment which the contestants may wish she hadn't seen.
All of these are analysed to help her work out how to challenge the contestants, and even what they need to work on in relationships to make that deep connection.
At first, the contestants have no idea of Lana's presence, instead believing another host is taking them through their experience on a show like Love Island.
Soon, they meet Lana, and realise their experience has become a whole lot harder.
Too Hot To Handle Season 2 episodes are released on Netflix on June 23 and June 30