'Too Hot To Handle': Who Wins and How Much Do They Take Home?
Relationships came together and broke down in the dramatic second season of Too Hot To Handle. In the end, those left in the villa had the opportunity to take home some cash, but Lana decided to do this very differently this year.
Who Wins Too Hot To Handle Season 2 and How Much Do They Take Home?
In the first season of Too Hot To Handle, the money was split equally among the group of remaining islanders.
However, in this series, things changed, and only one person was set to win the money.
As contestant Tabitha said, the show is about "personal growth, not couple growth," meaning the person who had gone on the most positive journey took home the cash.
Over their time in the villa, they did relationship and individual coaching, trying to grow into someone who did not only desire casual sex but emotional connections.
However, the original $100,000 became $55,000, through a series of rule-breaking and challenge-winning exploits.
In the end, after Lana announced only one person would win, the contestants spent the finale episode trying to work out who that might be, as well as going on a final workshop to say goodbye to their former selves.
But then it was revealed each one of the contestants had to vote for the winner out of three finalists: Marvin, Carly and Cam.
They each made their ballots, and at a beach party, and it was announced that Marvin had won the show, meaning he took home the entire $55,000.
Rather than it being shared between contestants, Marvin won the entire amount himself, though it is likely, given the events of the penultimate episode, he will use some of it to visit his new girlfriend, Melinda, in New York City.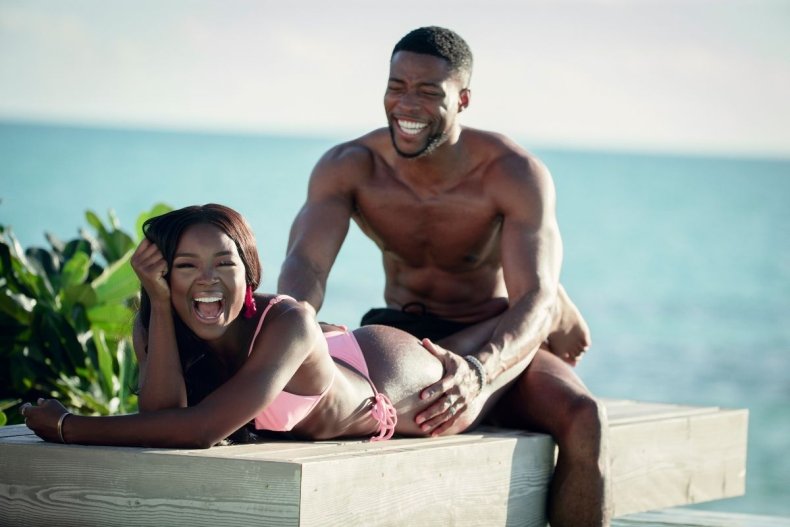 What Has Happened To The Contestants Since The Finale?
As the new episodes of Too Hot To Handle are only released on Netflix on June 30, most of the contestants have kept their activities under wraps.
However, if things have remained as they were when the series ended, it would mean Marvin and Melinda, and Cam and Emily, are in relationships with one another.
As well as that, Joey and Carly had begun a new relationship nearing the end of the series, so it may be they have kept in touch.
The others still in the villa as the show ended were Tabitha, Chase, Elle and Nathan, none of whom were in relationships.
Throughout the series, contestants were also asked to leave the show, with Peter, Kayla, Christina and Robert forced to walk away from their chance at the prize fund.
Larissa, an original contestant, also left the show, but of her own accord after her relationship with Nathan broke down.
It is unclear whether these relationships are still in place, but as the series airs on Netflix, more of the contestants will begin to confirm their relationship statuses.