Fines 'Too Lenient' for Members of French Yogurt Cartel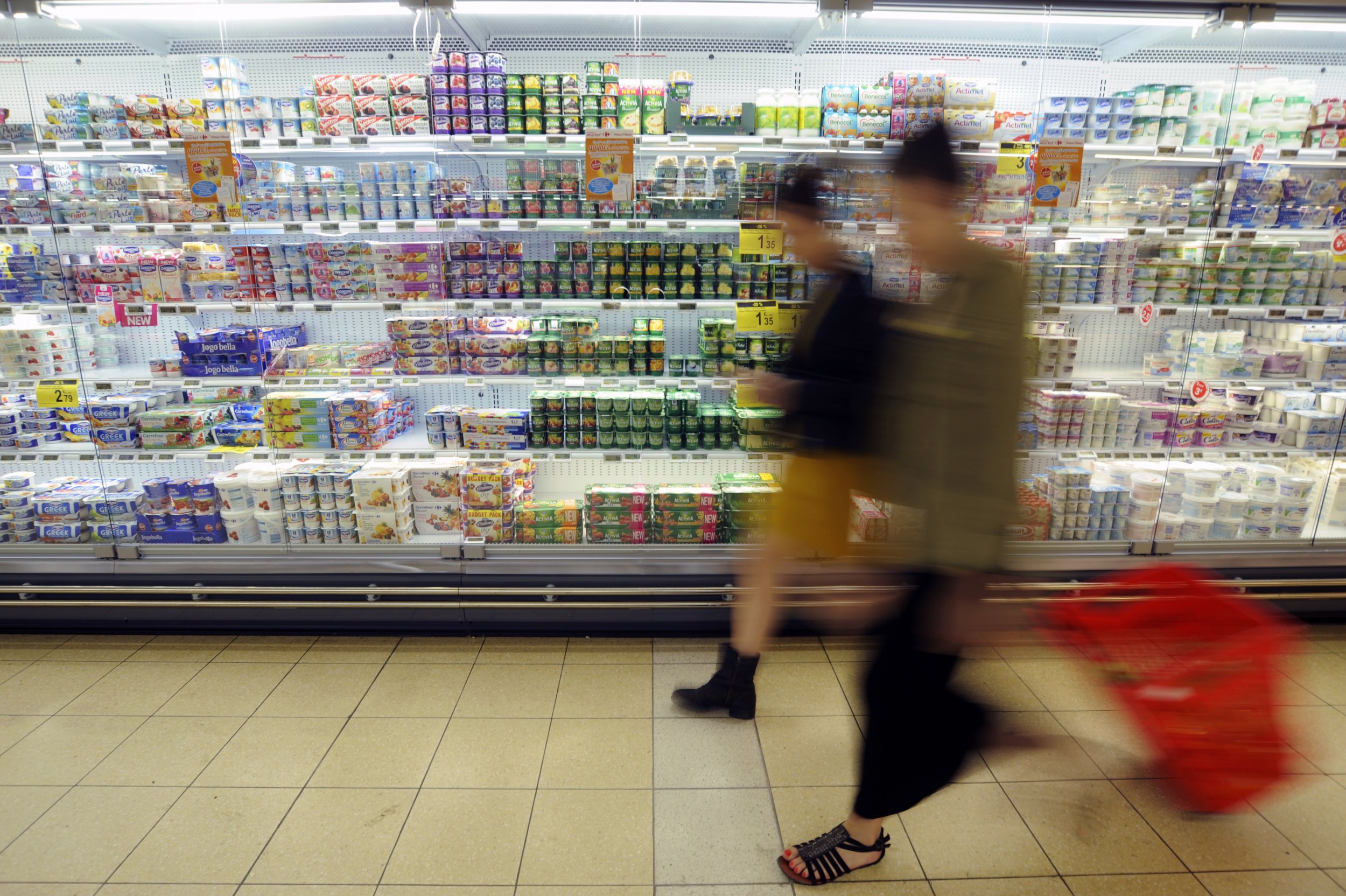 French authorities are fining yoghurt makers nearly €193 million for colluding to set the prices of supermarket own-brand dairy products - a sum which an academic expert in cartels says is too lenient.
It emerged yesterday that 11 firms, which represent around 90% of France's yoghurt manufacturers, were hit with fines for the collusion, which reportedly operated between 2006 and 2012.
The cartel involved setting prices for dairy products including yoghurt, fromage frais, creme fraiche, and other dairy-based desserts. Secret meetings took place between the executives, held at various hotels, a Parisian cafe and occasionally at one member's apartment, to continue conversations while "smoking a cigarette".
Notes from a meeting on 4 July 2007 indicated their decision to raise the general rate of desserts by 3%, yoghurt by 4% and fresh cheese and cream by 5% in October that year.
Principal whistleblowers Yoplait escaped without a financial penalty, which would have totalled €44.7 million, for exposing the collusion. Under European Commission leniency policy, companies that provide information about a cartel in which they have participated can receive full or partial immunity from fines.
Other firms are Senagral (who had their penalty reduced from €101.3 million to €46m for participating with Yoplait in exposing the scheme), Novandie, Les Maitres Laitiers du Cotentin, Alsace Lait, Laita, Yeo Frais and Laiterie H Triballat.
Lactalis Nestlé received the largest fine of €56.1 million and said in a statement that the amount overestimates "in an obvious way" the gravity of what happened and its impact on the economy.
Emeritus Economics Professor John M. Connor, an expert in international price-fixing cartels and worldwide enforcement of price-fixing laws, says the punishment isn't severe enough as it doesn't act as a deterrent for other firms.
"Fines and imprisonment should be higher than they are," he says. "They should demonstrate that it's a risky and costly business if you're caught, and unless the authorities demonstrate to individuals and companies that the consequences are dire, that general deterrence will disappear."
He adds that only 10-15% of cartels are uncovered by the authorities, according to surveys by antitrust lawyers, meaning many companies take their chances as it's "good business sense" if they can get away with it.
In this instance, he says the companies involved in the cartel stand to have made $27 (€25) billion in sales throughout its duration.
"This makes the fine of $240 [€193] million actually very small. Relative to history it is impressive, but not compared to the sales invoked in the collusive period. It's less than 1% in fact. It's unlikely to discourage future price fixing."
He warns fining companies too heavily could cause some firms to go out of business, which could potentially increase the risk of future cartels as they are easier to manage when fewer parties are involved. He says he found it interesting in this case that there were 11 firms involved as this is a "relatively large number".
He says it's much easier to fix an unbranded product - as was the case in this instance - than a branded product which has "a lot of real or imaginary characteristics created by advertising".
He explains there was a similar case of collusion in the early 1990s where the European Commission found beer price fixing going on in several countries. Dutch brewers, including Heineken and Grolsch, were fined a total of €273.7m by European regulators for the collusion in 2007.
Of other products cartelised in the past, he cites those he found the most "reprehensible" being infant baby formula in Italy, bicycles in the Netherlands (where one of the perpetrators was a Christian nonprofit organisation) and school milk in rural Kentucky.