Too Little, Too Late for Afghans Who Assisted the U.S. Military | Opinion
The American military footprint in Afghanistan is entering its twilight. President Joe Biden announced that all remaining U.S. troops will leave the country by August 31, ahead of his original September 11 deadline. The massive combat infrastructure maintained over the past two decades in Afghanistan is leaving America's hands.
The departure will not be complete unless it includes the Afghan interpreters, engineers and other contractors who assisted America during its longest war. The U.S. military mission would've been impossible if not for their support, which came in the form of language skills, cultural awareness and technical know-how. Now that the Americans are leaving, the Taliban is surging and threatening U.S.-affiliated Afghans. Politicians are proposing drastic action to rescue our allies—but this urgency was avoidable.
In 2006, the U.S. established the special immigrant visa (SIV), an immigration pathway meant to reward Afghans "for faithful and valuable service to the U.S. government." Recognizing the risks that these helpers incurred to aid the American cause, the program is open to Afghans who worked with U.S. forces for at least two years. In theory, it's a viable escape route for allies who find themselves under threat in Afghanistan.
But in practice, it's nearly impossible for Afghans to get SIVs. An intensive 14-step application process involves many redundant, time-consuming requirements. A massive backlog—currently comprised of some 18,000 primary applicants and 52,000 dependents—has led to an average processing period of nearly three years. Hundreds of these helpers and their family members have been killed over their American connections. Rescue in the form of a visa often comes too late.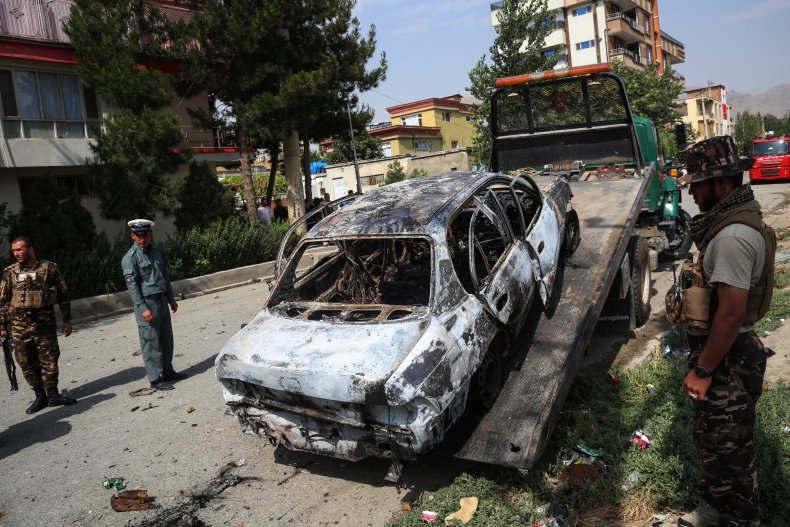 American politicians realize it's a broken system. That's why congressional efforts to raise visa caps or speed up application processing have been overtaken by discussions of mass evacuations, either to third countries or U.S. soil. Such dramatic measures wouldn't be necessary now if the SIV program had been set up to succeed. Higher annual visa caps, a streamlined application and better-trained staff in processing capacities in years past would have helped prevent the current mess our allies are trapped in.
Lacking a clear way out of Afghanistan, their prospects are bleak. One Afghan, Sayed, said he's worried he and his family will be executed if they have to stay. The Taliban already sent him a letter saying they'll murder him as a "lesson" to Afghans who help Americans. Another Afghan, Habibullah, paid smugglers thousands of dollars so he could flee to Turkey with his wife and kids, fearing what the Taliban would do to them if they stayed put. The Taliban now claims to control 85 percent of Afghanistan; though that's impossible to verify, the group's increased attacks and land seizures do not bode well for U.S.-affiliated Afghans.
Talking to these Afghans quickly reveals that few regret their service to the U.S., despite the regular death threats they face. Many say the U.S. presence was a golden chapter for Afghanistan. Even those who lament their unfortunate circumstances tend to do so purely on behalf of their families. For their kids, American visas would be a chance to grow up without fear.
Our allies still have a war to fight against the dysfunctional immigration apparatus they've been dealt. Marooning them with no escape route and at the mercy of the Taliban will be a death sentence for many. If their distant pleas for relief go unanswered, the world will take heed. The next time we need helpers in far-flung combat, we may be hard-pressed to find them.
Fiona Harrigan is assistant editor at Reason.
The views expressed in this article are the writer's own.