Too Much Good Cholesterol Could Raise Risk of Death, Study Suggests
Too much so-called "good cholesterol" could raise the risk of heart attacks and death, according to a study.
High-density lipoprotein (HDL) is widely regarded as "good" cholesterol because it helps prevent the arteries becoming blocked, transporting other forms of cholesterol from the blood and walls of the blood vessels to the liver and out of the body. Prior studies have linked low levels of HDL cholesterol to clogged arteries and heart disease.
The effects of excessive levels of HDL are less thoroughly understood. Dr. Marc Allard-Ratick, author of the study and hospitalist at Emory University School of Medicine, told Newsweek: "Historically, HDL cholesterol or 'good cholesterol' is thought to be protective at high levels for cardiovascular disease and death. However, our study demonstrates that this may not be the case, and in fact higher levels may be harmful."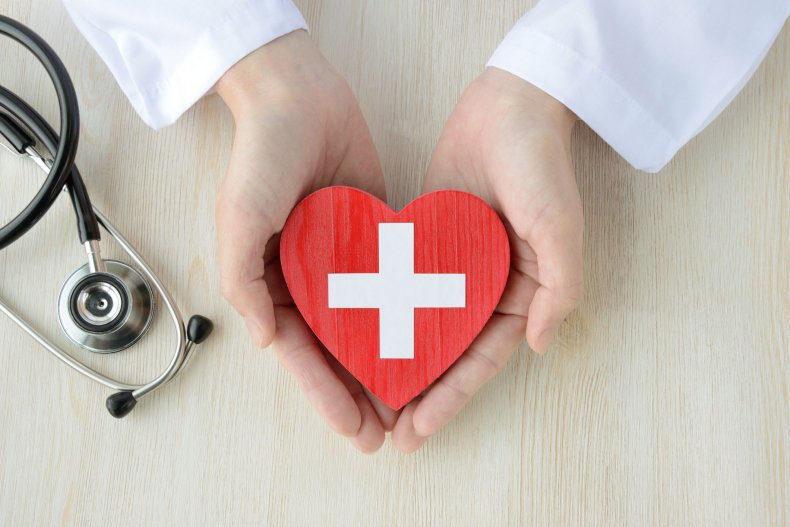 Researchers at Emory University School of Medicine studied cholesterol levels and the risk of heart attack and death in 5,965 people. Most of the participants had heart disease, and an average age of 63 years old.
The researchers used this information to split the participants into five levels of HDL, ranked high to low.
When the participants were revisited around four years later, 769 had died of a heart attack or from heart disease. The results produced a U-shaped curve, showing those with low levels of HDL and very high levels most at risk of death. An HDL level greater than 60 mg/dl carried a nearly 50 percent higher risk of dying from a heart problem when compared to those with levels between 41 to 60 mg/dl.
The research is set to be presented at the at the European Society of Cardiology conference on August 25.
Read more: How much exercise will keep your heart healthy? Scientists may have the answer
It mirrors the findings of a study published earlier this year in the European Heart Journal, which similarly indicated high levels of HDL were associated with heart disease and the risk of death.
Further research is required to uncover what is behind this paradoxical association.
Allard-Ratick explained in a statement: "Our results are important because they contribute to a steadily growing body of evidence that very high HDL cholesterol levels may not be protective, and because unlike much of the other data available at this time, this study was conducted primarily in patients with established heart disease.
"While the answer remains unknown, one possible explanation is that extremely elevated HDL cholesterol may represent 'dysfunctional HDL,' which may promote rather than protect against cardiovascular disease," he argued.
He concluded: "One thing is certain: The mantra of HDL cholesterol as the 'good' cholesterol may no longer be the case for everyone."
This article has been updated with comment from Dr. Marc Allard-Ratick.