'Too Much Liability': Airbnb Host Slams 'After Prom Parties' on Property
An Airbnb host slammed high school kids who are requesting his property for their "after prom parties."
In the viral post published to Tiktok, @thebaileykramer called out the messages he has been receiving from kids wanting to rent his property to party. The viral video has over 79,000 views and almost 4,000 likes.
"If I get one more high schooler to request my property on Airbnb for their after prom party, I'm gonna lose my mind," the Airbnb host exclaimed.
He explained that he's already had several messages from people asking if they could book his property for their parties.
"Maybe I'll just make it a bidding war," he said. As seen in the messages the Tiktok creator posted, many have been asking if they could have between 20 to 45 people.
"I'll host bachelor parties, family gatherings, weddings. I don't care," he added. However, he will not host prom parties. He ended his video by thanking any viewers for listening to his rant.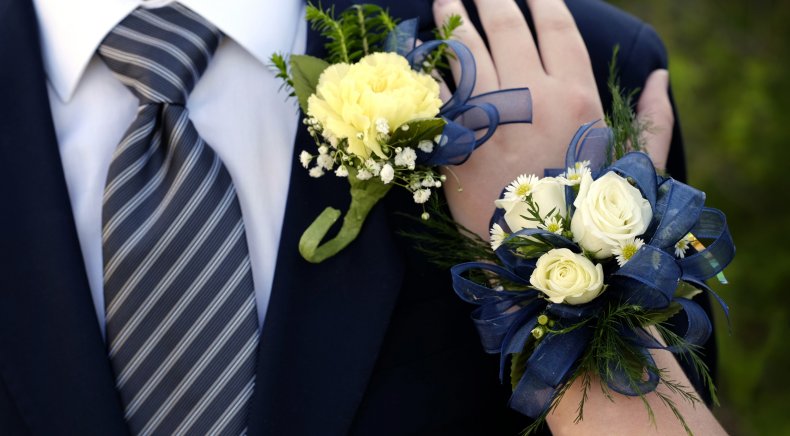 In 2020, Airbnb banned parties and gatherings over 16 people.
"Our Community Standards prohibit members of the Airbnb Community from creating a nuisance that disturbs the surrounding neighborhood," the statement read.
"Airbnb bans parties, and if a Host reports an unauthorized party at their listing, we will take action towards the guest according to our policies," a spokesperson from Airbnb told Newsweek.
Under the "Parties and Events" section of the policy, it states, "Until further notice, all disruptive parties and events are prohibited, regardless of size. Guests who hold these types of events may have their account removed, and Hosts who violate this rule and allow guests to throw parties may be subject to account consequences up to and including the removal of their listing."
Tiktok users were quick to comment.
"Y'all it's not worth the risk of having unsupervised minors on your property no matter what they're offering," one person wrote.
"Yeah too much liability for high school party," a user explained.
Another user joked, "I'd do it for $4999.99 a night plus $500 a night cleaning fee."
The original Tiktok creator responded back, "I'd consider it... jk it would be a headache."
"As someone who works at a hotel I 100% understand your pain," a commenter said.
Another one exclaimed, "Bidding war, cleaning fee and 2 Security guards, problem solved!"
"Just charge like a grand for cleaning fees," one said.
@thebaileykramer responded, "We already charge $490."
One user asked the host if he could not host for the weeks of prom season, he responded with, "I could, but we also have actual adults looking to rent our property around this time."
Newsweek reached out to @thebaileykramer for comment but did not hear back in time for publication.