Too Soon? Joe Biden: 'There Are No Problems in America and No One Died in Puerto Rico'
Former Vice President Joe Biden launched a handful of sarcastic barbs at President Donald Trump and his handling of Hurricane Maria, which devastated Puerto Rico last year.
The storm had an initial reported death toll of 64, but an independent report last week notched up the figure significantly to nearly 3,000 people, which Puerto Rico adopted as official record but which Trump has dismissed as "bad politics," intended to "make me look as bad as possible."
Biden took time during his speech at think tank The Century Foundation, in Washington D.C., to make a sarcastic quip at Trump's comments.
"By the way, there are no problems in America," Biden remarked, according to Politico. "Everybody is doing well. Things are fair and decent, and no one died in Puerto Rico."
Biden, who has said he is considering running for the presidency in 2020, also joked that, although he was a good student, he pales in comparison to the president, who has described himself as "a very stable genius" and often boasts about his IQ.
"I'm clearly not as smart as Trump, the smartest man in the world," Biden said. "But I have a high IQ."
Biden dropped the sarcasm afterwards and accused the president of willingly ignoring the issues facing the United States. Speaking about the working families across the country that are not feeling the boom of the economy, he said many cannot keep up with the rising cost of living.
"The lack of a value set, lack of treating people with dignity is because when things are tough for people economically who work hard, there are sometimes charlatans who come along who try to find a reason for those people to blame whatever's happening to them on the other," he said.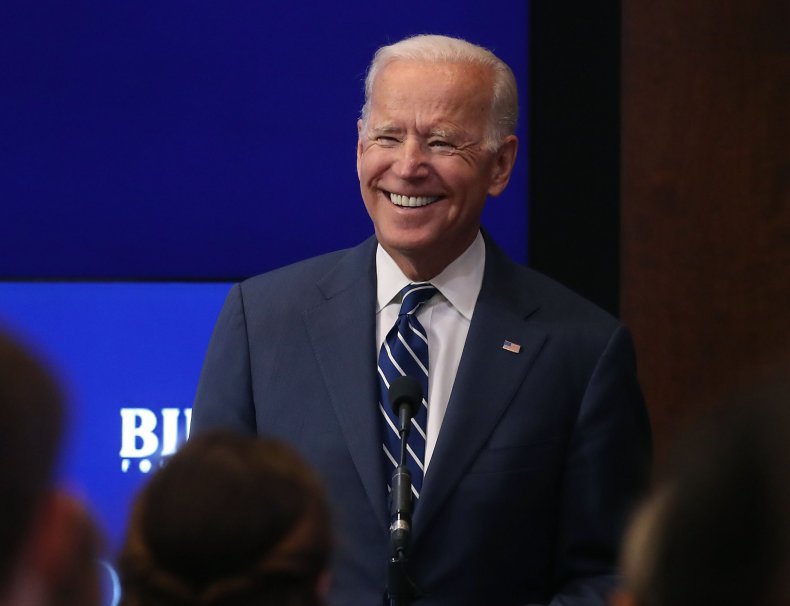 Biden also took a wipe at "all of this foolishness that's going on with this phony populism and this naked nationalism that's being promulgated right now." He called on his own Democratic Party to double down in finding a popular touch with the issues of people who are still feeling the financial strain, or risk making them vulnerable to dangerous political posturing.
"In both parties, occasionally, we've been elitist and think if they're high school-educated folks, they don't really understand what's going on," Biden said. "But they understand. People are listening and they're afraid. And when they are working one or two jobs and they're still in trouble… they're susceptible to demagoguery."
Too Soon? Joe Biden: 'There Are No Problems in America and No One Died in Puerto Rico' | U.S.