Tooba Yahya, Mother in Infamous 'Honor Killing' Case, to Be Deported From Canada
A woman convicted in an infamous "honor killing" case will be deported from Canada once she finishes serving a sentence for four counts of first degree murder, local reports said.
Tooba Yahya, her husband, Mohammad Shafia, and their son Hamed were all convicted of first degree murder after the deaths of their daughters Geeti, Sahar and Zainab, and Shafia's first wife, Rona Amir Mohammad. Mohammad, Rona and Yahya were in a polygamous marriage.
The bodies of the four women were discovered in a car submerged in a lake in 2009. Prosecutors argued that the women had been killed because they did not follow family rules and brought perceived shame on the family, the Canadian Press reported.
The family arrived in Canada from Afghanistan in 2007. The case led to debate across Canada on immigration and ideas of cultural values.
Related: Honor killings, rape and child abuse rampant in Pakistan, reports claim
Canada's Immigration and Refugee Board ruled March 16 that Yahya would have her permanent residency revoked and would not be permitted to stay in Canada once released from prison, the CBC reported. The broadcaster said it will be 16 years before Yahya is eligible for parole.
Asked by Newsweek for information on the immigration status of Mohammad and Hamed Shafia, a spokesperson said that a hearing for Mohammad Shafia had taken place on February 27 and that he was also issued a deportation order. The spokesperson did not have any information on Hamed Shafia.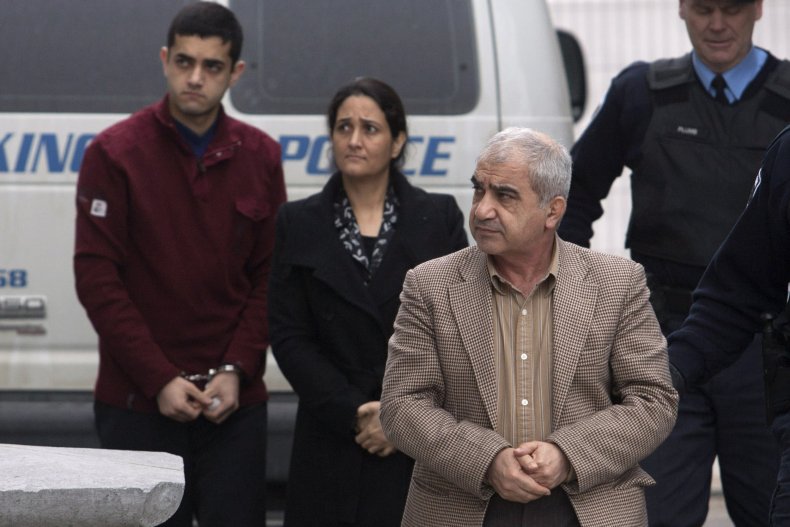 Yahya's lawyer, Stephane Handfield, questioned why the deportation order came more than five years after Yahya's initial sentencing. In an interview with The Canadian Press, Handfield said that Yahya does not have the right to appeal the decision, but that laws could change in the coming years and they would "see what is open to her when she is liberated."
The three family members have previously tried to appeal their convictions, arguing the deaths of the four women were accidental. Those appeals failed in 2016, even though the prosecution was unable to piece together the exact story of the women's deaths, The Canadian Press reported at the time.