Are 'Toolbox Killers' Lawrence Bittaker and Roy Norris Still Alive?
Lawrence Bittaker and Roy Norris, infamously known as "The Toolbox Killers," kidnapped, raped, tortured and killed five teenage girls across a five-month period in 1979.
FBI Special Agent John E. Douglas (who served as the inspiration for Netflix's Mindhunter) also described Bittaker as the "most disturbing individual" he had ever had to create a criminal profile for.
Delving into the chilling crimes of Bittaker and Norris, Peacock's latest true-crime documentary, The Toolbox Killer, features the former's telephone conversations with criminologist Laura Brand, while on death row. In the calls he reflects on his killing spree, methods, and motives.
Brand reached out to Bittaker to get a better understanding of the mind of a criminal sadist. She also hoped by conversing with him, she would be able to help locate the bodies of two of Norris and Bittaker's victims, Andrea Joy Hall and Lucinda Lynn Schaefer, who to this day have never been found.
Are 'Toolbox Killers' Lawrence Bittaker and Roy Norris Still Alive?
Lawrence Bittaker
Convicted serial killer and rapist Lawrence Sigmund Bittaker is not alive today. He died on December 13, 2019, in San Quentin State Prison, California, where he was on death row.
Bittaker was 79-years-old at the time of his death, having served 38 years of his sentence. State Correction Officials announced he had died of natural causes.
On February 17, 1981, Bittaker was found guilty of five counts of first-degree murder and one charge of conspiracy to commit first-degree murder. He was also found guilty of five charges of kidnapping, nine charges of rape, two charges of forcible oral copulation, one charge of sodomy, and three charges of unlawful possession of a firearm.
Bittaker was sentenced to death for the murders of Cindy Schaefer, 16, Andrea Hall, 18, Jackie Gilliam, 15, Leah Lamp, 13, and Shirley Lynette Ledford, 16.
An initial execution date was set for December 29, 1989, however, he spent the remainder of his life on death row.
Five years before his death, Bittaker began corresponding with criminologist Laura Brand, who appears frequently throughout The Toolbox Killer on Peacock. The day she showed up seven-and-a-half months pregnant, Bittaker produced a map of the San Gabriel Mountains, pointing her to where the bodies of Andrea Hall and Shirley Ledford were located. Searches are still ongoing.
Brand was also in close contact with Bittaker right before he died in 2019. She told Newsweek her conversations with Bittaker right before death really stuck with her, describing them as the most "mind-blowing" and "intense" interview and experience she has ever had in her life.
In the weeks leading up to his death, Brand described Bittaker as "frail" and said he was "crying" over his impending death. She also shared Bittaker was terrified of needles.
"He really held on so he could come down to the visiting room but he was in a wheelchair and he was very frail. It was probably one of the most intense experiences I've ever had to have with a serial killer about dying. He was crying, he was scared of needles," she said.
"He said to me 'I'm so scared I'm getting a needle in my arm' and I said, 'You put ice picks in people's ears and you are scared of a needle?' It was mind-blowing to actually see him and hear what he was saying right before death, and him going through the motions.
"He's about to die, he's about to meet his maker and he has to grapple with everything that he has done in this life, and I can't imagine what it would be like to actually kill a human being, and then you're about to die yourself and you have to really grapple with the fact of, you know, what is going on for next for you, what happens next? You know, where are you going to go? That kind of stuff."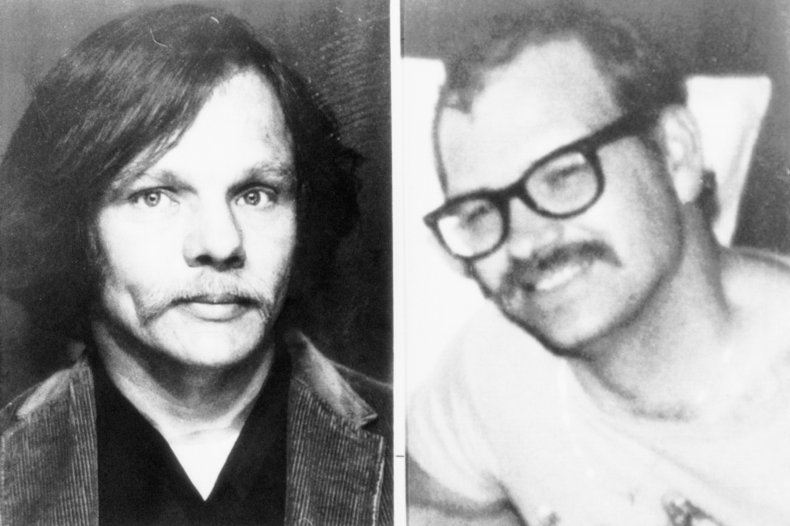 Roy Norris
Roy Norris had accepted a plea bargain in which he would testify against Bittaker to avoid receiving the death penalty at trial. He pleaded guilty to four counts of first-degree murder and one count of second-degree murder on March 18, 1980.
He was sentenced to 45 years to life on May 7, 1980. He was eligible for parole in 2009 but declined to attend. He therefore automatically deferred his parole eligibility for another 10 years.
Norris was denied parole in 2019. He died while he was still incarcerated.
Norris died of natural causes on February 24, 2020, at the California Medical Facility after being transferred there from the Richard J. Donovan Correctional Facility.
Brand revealed before his death, Norris began to change his story, claiming he was under the influence of drugs when the murders were committed.
"I spoke to Roy for five years too but when you talked to him, he said he was blacked out on drugs during the whole crimes. Now, during the trial, he actually testified and gave very, very accurate details of what they were doing through the crimes so this story that he was now trying to perpetuate, that he was blacked out on drugs is a total lie," Brand said.
She continued: "[With Norris] I didn't focus in on the crimes themselves as much as I did with Bittaker, where he was actually being more forthcoming. It was almost like they changed spots because initially, Bittaker was the one saying, 'I didn't do anything. I didn't do anything' and Norris was like, 'this is what happened'. At the very end, they switch spots. Now Norris is like 'I was blacked out on drugs,' and now Bittaker is the one opening up. It's kind of funny how they switched spots."
The Toolbox Killer is streaming on Peacock now and will be televised on Oxygen on Sunday, October 3 at 7pm ET/PT.