Tooth From Great White Shark That Killed Australian Man Found in Surf Board
A tooth from a suspected great white shark that killed an Australian man on Tuesday has been found in his surfboard.
Forty-six-year-old Nick Slater was surfing off Greenmount Beach in the Gold Coast area when a shark bit his leg at around 5 p.m. local time. Four other surfers carried Slater to the shore where lifeguards, beachgoers and paramedics tried to save him, but he died from his injuries at the scene.
The animal left a jaw imprint on Slater's surfboard, as well as a tooth measuring around 1.8 inches long and 1.1 inches wide, according to the state of Queensland's Department of Fisheries.
Preliminary analysis of the tooth indicates that the shark was a great white that likely measures around 11 feet in length, 9News reported.
Slater's death is the first fatality at Greenmount Beach, which has had a shark control program in place since the late 1960s. Currently, the shark deterrents at the beach included eight drum lines and a net.
"These were checked yesterday morning, as they are on a regular basis," Fisheries minister Mark Furner said. "These are deterrents to sharks; but like anything, it's not fail-proof."
The minister said that the department is investigating the incident, while noting that the state remains "committed" to the shark control program, ABC News reported. "We don't hunt sharks... we put in material to protect swimmers—our priority is maintaining the safety of swimmers," he said.
Tom Tate, mayor of the Gold Coast—a metropolitan region on Australia's east coast—said that he would consider implementing sonar technology in the area as an additional deterrent to sharks.
Authorities have closed several beaches in the vicinity of where the incident occurred and, the area is being patrolled by a helicopter and lifeguards on jet skis.
Queensland Premier Annastacia Palaszczuk praised the surfers and others on the beach who tried to help Slater. "The courage to run into the surf moments after a shark attack is beyond admirable," Australian Associated Press quotes her as saying.
Taking about the attack, Jade Parker, who was one of the surfers who went to help Slater, told ABC: "I saw his board floating in the water and his body next to it, basically lifeless. I originally thought he'd been knocked out by his board, I never thought it was going to be a shark attack, especially here."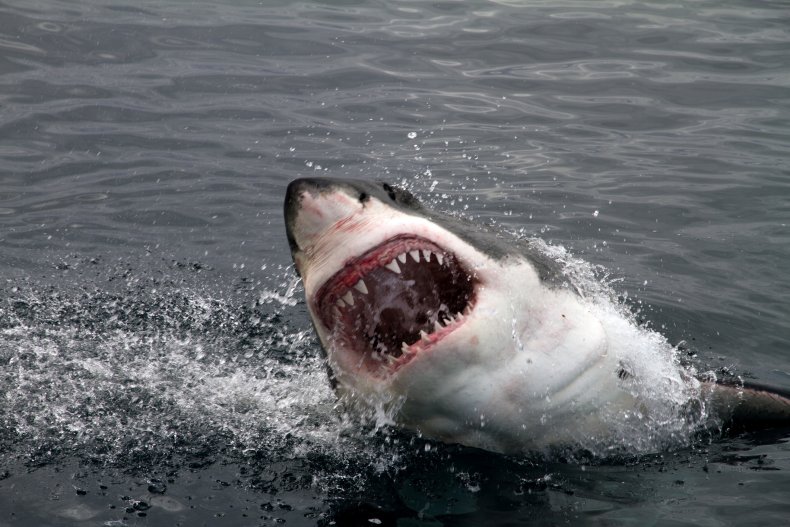 Parker said there was several fish swimming in the area where the attack occurred and the shark was likely trying to target them. "The whole idea that the shark was trying to single him out is not realistic," Parker said. "Obviously the shark was here for the school of fish."
When the surfers brought Slater to the beach, Parker noticed that his board had a large bite mark on it. "It was probably about the same circumference as a basketball... and there was a tooth still lodged in the fibreglass which I had to remove. It was an obvious white pointer tooth," he said, referring to another name for a great white shark.
Australia is the one the world's shark attack hotspots, although fatal encounters are still incredibly rare. As a result, Parker said he would not be put off from going back into the water.
"I have actually spotted sharks in the water here before but it's very rare," he said. "It's just a simple fact that you have to take that risk getting into the water. If there's things that can help us not get killed in the water, I'm all up for that, especially shark devices."