'Toothless Wonder': Elderly Dog Left Tied to Post Now Living His Best Life
Cindy Miller lives in Surprise, Arizona, with her elderly "toothless wonder" rescue dog, Alfie, who was adopted five years ago.
"Alfie's breed is unknown," Miller told Newsweek. "Maybe chihuahua & some kind of terrier? He was left tied to a signpost and became my foster failure."
In 2018, Miller fostered the "little angel," who was estimated to be about 10 years old at the time and went on to adopt him.
The term "foster fail" is commonly used in animal shelters to refer to a foster volunteer who intended on returning the animal when they were ready to be adopted but instead decided to make them a member of their own family.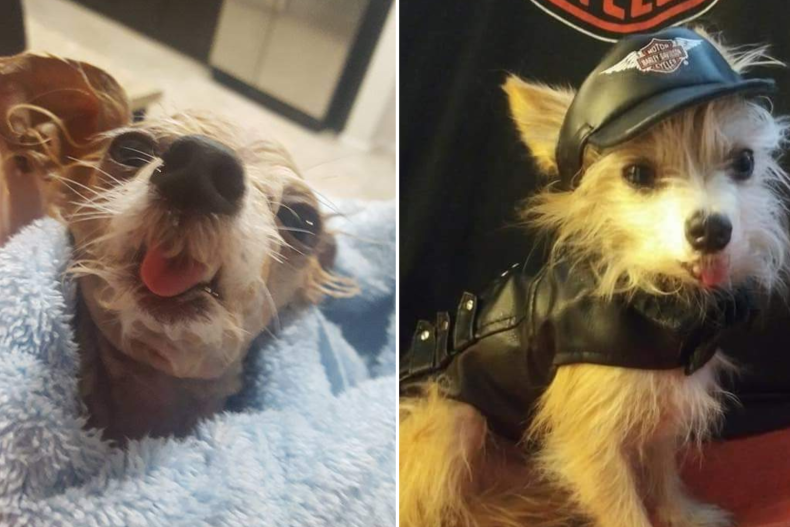 "Alfie would rather have pets from ANYONE over dog treats," Miller said.
When he isn't receiving the appropriate amount of attention, Alfie makes sure everyone around him knows it.
"He can be very pushy, though, when he wants to be petted," Miller said. "He will use his little paw to try and pull your hand to him. We do that a few times, then I'll stop petting him. He'll try to pull my hand again with his paw. If I don't pet him, he will lower his head and try to put his head in my hand so I will pet him."
Why Do Dogs Like to Be Petted?
Everyone knows that dogs like to be petted, but what is behind it?
Dogs are social animals and are often particularly fond of human attention, and many people are adamant that they have feelings just like humans. Petting from humans is a supportive and friendly interaction for dogs, and research has shown that when a dog is petted, the love hormone oxytocin is released.
Every dog is different, and caution should always be taken when petting an unfamiliar dog as not all canines are as interested in this kind of physical attention.
Petting can be particularly helpful if your dog is anxious, stressed or upset and can help relieve any anxiety they are feeling.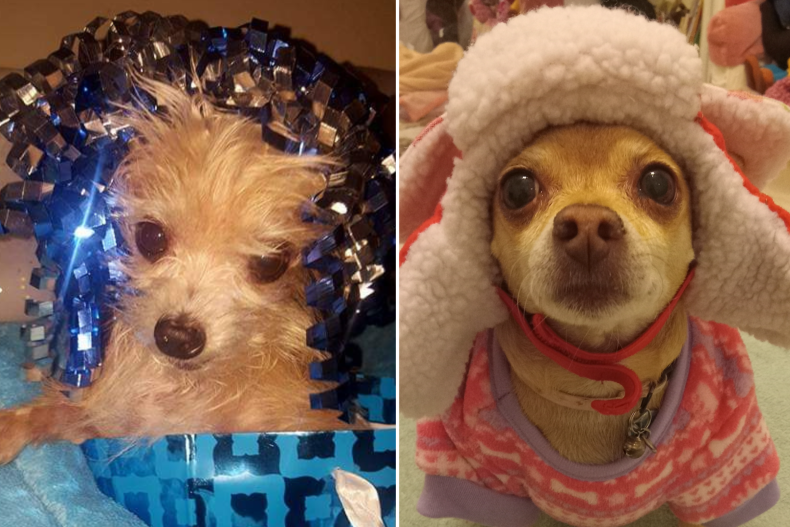 As well as releasing the love hormone in dogs, research shows that petting animals can also release the same hormone in humans, making it a mutually beneficial experience.
"He is very attached," Miller said. "If he comes in from outside and can't see me right away, he will run around looking for me."
As well as pets and attention, Alfie loves an adventure.
"Alfie absolutely loves riding in the car. He is good at bath time but does kind of look like a drowned rat when wet," Miller said with a laugh. "He's my feisty little toothless wonder."