Alien Invasions and Spaghetti Trees: 10 of the Best April Fools' Day Pranks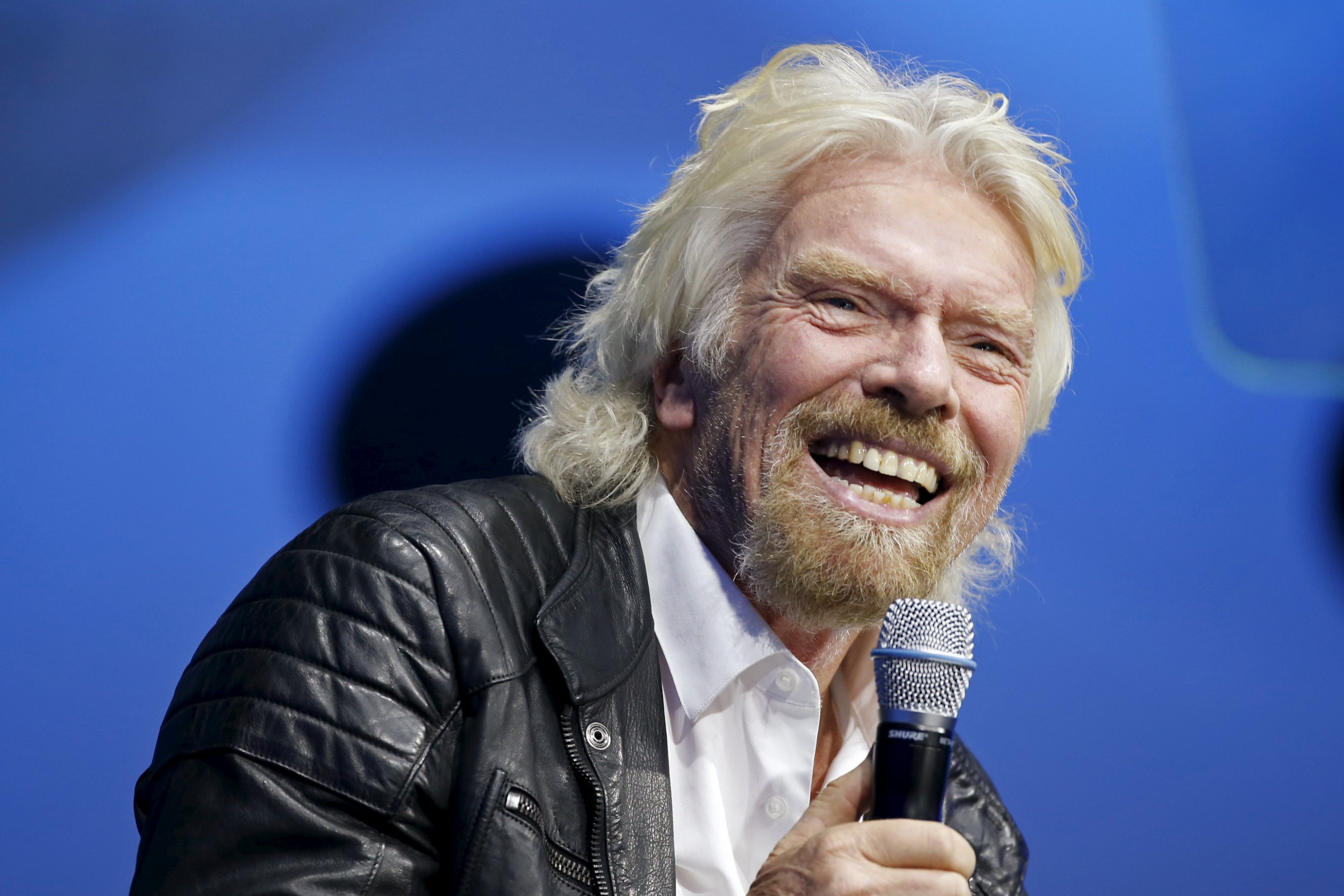 April Fools' Day is upon us and across the world gullible souls everywhere are falling for elaborate pranks and jokes, ranging from alien takeovers to the closure of YouTube.
If you're the trusting type, perhaps it's best to avoid the Internet today—or you might truly believe the royal family is planning a Brexit intervention.
And it isn't just the likes of Google and Twitter pranksters that you need to watch out for. Even venerable sources like the BBC are prone to playing a trick or two this time of year.
Newsweek looks back at ten of the best April Fools' pranks over the years:
All about Brexit
Nigel Farage decided to make a particularly appropriate political joke at a time when absolutely everyone is talking about Brexit. In a dramatic ideological U-turn, the fiercely anti-European leader of the far-right UK Independence Party (UKIP) pledged his support for Britain's continued membership of the EU in a comment on Twitter which received over 2,000 retweets. Some users fell for it, tweeting back their outrage and calling the politician a "traitor."
Others, however were not taken in. "You didn't need to bother with this, you are already one of the biggest fools on the planet, April or otherwise," writes an unimpressed user.
Spaghetti trees
In 1957, the BBC aired a rather serious-seeming report on a family in Switzerland who appeared to be in possession of some magical trees that grew spaghetti. The convincing Panorama broadcast was even narrated by esteemed broadcaster Richard Dimbleby, so it's no wonder so many viewers fell for it and called the BBC to find out how they could buy spaghetti bushes of their own.
Doughnuts with a twist
Perfect for pranksters with a sweet tooth, fill doughnuts with mayonnaise so that friends, family members, or colleagues mistakenly think it's custard. This tweet from 2014 shows the nauseating plan in action.
Branson's UFO
Long before Mulder and Scully came along, Virgin boss and billionaire Richard Branson made Londoners believe in aliens in 1989 when he commissioned a hot air balloon shaped like a UFO to fly over the British capital. Police were drafted in to investigate when the supposed spaceship landed in a field in Surrey and an alien emerged from it. It turned out the extraterrestrial was simply someone in costume.
Carrots that can whistle
In 2002, Tesco, Britain's largest supermarket chain, ran an advertisement in daily tabloid The Sun announcing that when their new selection of genetically modified carrots were boiled, they would whistle to indicate they were cooked and ready to eat. Well, no need for a timer then! Wouldn't that be helpful?
Netflix's greatest original offering
Netflix, that faithful purveyor of online streaming, has had its fair share of hit originals including Making a Murderer and Orange is the New Black. But in 2014, it delivered its best original content yet—a 73-minute-long movie of a chicken cooking inside a rotisserie. It was truly riveting and a crying shame that said chicken was snubbed from the Oscars.
The fake-up
The word awkward comes to mind when we look back on this April Fools' prank gone viral from 2015. Teenager Hayleigh McBay thought it was a good idea to spook her boyfriend David Clarke by "breaking up" with him over text message. The joke backfired as David revealed he had been thinking about splitting up and was relieved to hear she felt the same. Thankfully, this one has a happy ending—Hayleigh later clarified her boyfriend had sussed out that she was pranking him and turned the tables.
The fat loss socks
In 2000, The Daily Mail revealed that all Esporta Health Clubs across the U.K. had unveiled a brand new line of socks aimed at people trying to lose weight. The revolutionary FatSox supposedly sucked body fat from feet when worn. Many really thought these socks would "banish fat forever." Oh well, back to the treadmill...
A mayoral intervention
Newspapers have a long history of running April Fools' jokes, but when Jordanian publication Al-Ghad ran a front-page story that aliens had landed in the town of Jafr in 2010, residents around the area panicked and the town's mayor, Mohammed Mleihan, was not happy when he called in the troops, only to find it was all an elaborate hoax. He even considered suing the newspaper after the incident.
Telepathically order a takeaway
Deliveroo, the global food delivery service app founded in 2014, claimed to have "teamed up with leading neuroscientists to develop a new technology which will allow customers to use their app, using brainwaves alone." Watch the promo video below released on Friday: