Top 10 Funny Video Takedowns of BP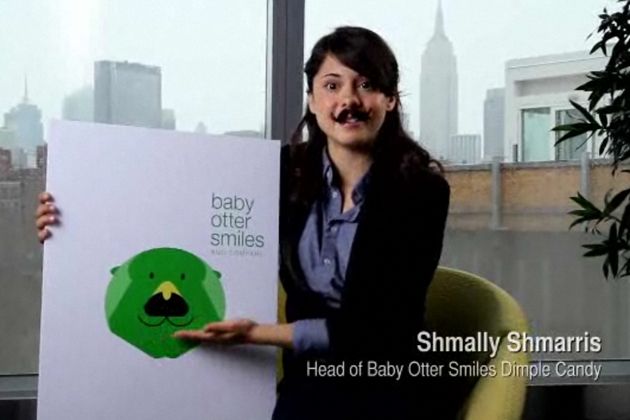 As of mid-June 2010, BP had spent about $2 billion trying to contain and clean up the oil leak. And the company's stock has fallen more than 50 percent. Throughout it all, company leaders couldn't seem to avoid committing multiple gaffes and missteps, providing endless material for video satirists. Here are our picks for the best video takedowns of the BP saga. (Warning: some language may not be suitable for all viewers.)
In this parody of an ultra-honest Domino's Pizza ad, the kids of CollegeHumor imagine how BP would respond to a ticked-off focus group. The first change? A new name: Baby Otter Smiles & Co. Because no one hates you if they think you're adorable, right?
View full video clip here.
WARNING: THIS VIDEO CONTAINS LANGUAGE THAT MAY BE OBJECTIONABLE TO SOME VIEWERS.
From the first line of this sketch (from the funny people of Upright Citizens Brigade), it's clear this spoof is firmly on message: "Don't worry about it. It's a small spill on a very large table." Sound familiar? By the time the fake execs start tossing garbage, hair and Ping-Pong balls into the spilled coffee, the spoof turns from gut-bustingly funny to just, well, sad.
Masters of satire, the players of Saturday Night Live take on the personas of BP CEO Tony Hayward, Transocean CEO Steven Newman, and Halliburton executive Tim Probert. Comedian Bill Hader portrays the hapless Hayward as an incompetent executive who gets his ideas from his 5-year-old daughter.
View full video here.
Perhaps one of the most publicized takedowns of BP came from President Obama himself, who told Matt Lauer of the Today show that he has enlisted the help of expert advisers in the wake of this crisis so that he knows exactly who to blame—or as he put it, "whose ass to kick." Web sensation Auto-Tune the News remixed portions of the interview and turned it into a catchy song. (Although some thought that Obama's initial comment sounded calculated, it certainly works in song.)
WARNING: THIS VIDEO CONTAINS LANGUAGE THAT MAY BE OBJECTIONABLE TO SOME VIEWERS.
On Late Night, Jimmy Fallon picks up a guitar and sings a song for a Gulf Coast–region fan that's both sweet and rather disgusting. There's mention of tar balls, (little globs of oil on beaches) and high-school-level innuendo and double entendre. But in the end, as the audience is singing with Fallon, arms waiving, you might just find yourself humming along, too.
View full video here.
WARNING: THIS VIDEO CONTAINS LANGUAGE THAT MAY BE OBJECTIONABLE TO SOME VIEWERS
Set to the tune of Lady Gaga's "Bad Romance" this YouTuber's video is just begging for a set of tweens to direct a top-notch music video. Sample lyrics: "BP...lie lie ieesss/Yah so what, some birds die/Laugh Laugh to the bank/HA HA, an oil rig sank." Now's a great time to point out some other folks who've penned BP takedown songs: Janet, otherwise known as onewomanandsomesongs serenades with a ukelele, singing: "Some shrimper in Louisiana/Lost a job because of you/And the pelicans would like to flip you off/If they had a finger or two." Stevegoodie03 parodies the Doobie Brothers' "Black Water" with a song called (obviously) "Black Water." Sample lines: "Oh, black water, keeps on flowin'//Fill the gulf soon but we'll keep refining BP."
This reimagining of a BP public apology features a fake exec listing all the wonderful things the British have brought to the world, attempting to convince everyone that they should just forget about that whole ruined Gulf Coast thing: "Anybody ever hear of a little band called the Beatles? ... I think we can pretty much call this a wash, right?"
This ironic spoof of a real BP advertisement uses dialogue similar to the real version, while covering its actors in an oily substance.
This short, yet spot-on spoof mimics the gushing underwater oil leak using the sights and sounds of the Super Mario Bros. video game. Poor Mario shouts, "Mamma Mia!" Game over, indeed.
A mile-high roll of paper towels, old Star Wars figurines? Apparently, BP will take just about anything to plug the oil leak. It's quickly revealed where all those containment ideas are coming from: children.