The Top 20 Albums of 2015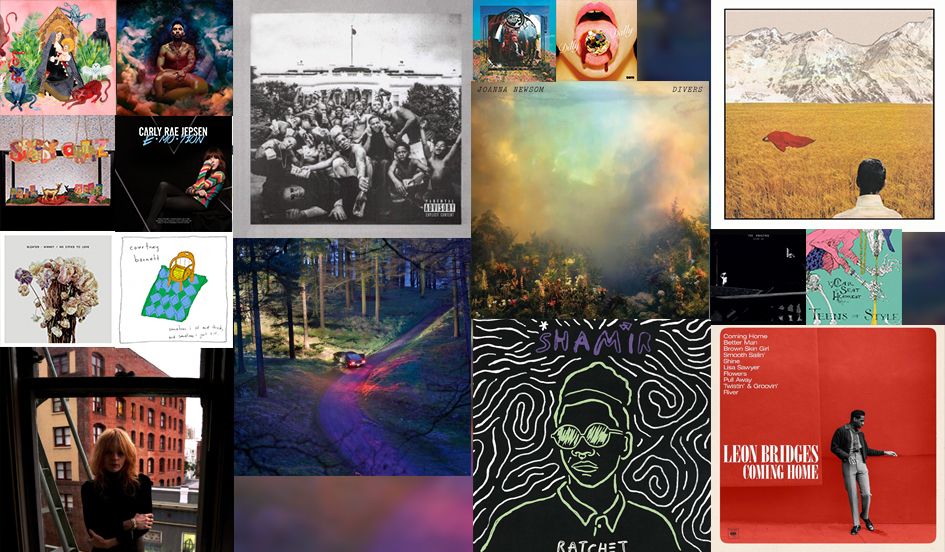 It's a surreal time to be a music fan.
In the course of a year, Adele smashed every rule of digital-era music consumption, Kendrick Lamar made it both possible and inevitable for critics and Barack Obama to agree on an album, and Taylor Swift brought every celebrity in existence onstage and changed a billion-dollar company's business model with a wave of her magic wands. Oh, and Kanye West still didn't release SWISH.
It was a year of triumphant returns (Adele, Sleater-Kinney, Blur, Lamar) and sad goodbyes (Scott Weiland, Ornette Coleman, many more), and it was a year that the streaming wars kicked into overdrive.
Throughout it all, the albums came (some surprise-released, others issued on cassette and/or declared with mock Netflix sites and other blog-tempting stunts), and they kept coming. From Lamar's tormented opus to Dilly Dally's howls, these are the records that surprised and delighted us in 2015. They are the 20 best albums of the year, listed in alphabetical order and presented with love.
For every angry comment, we hope 10 more readers find something to like.
1. The Amazing, Picture You (Partisan)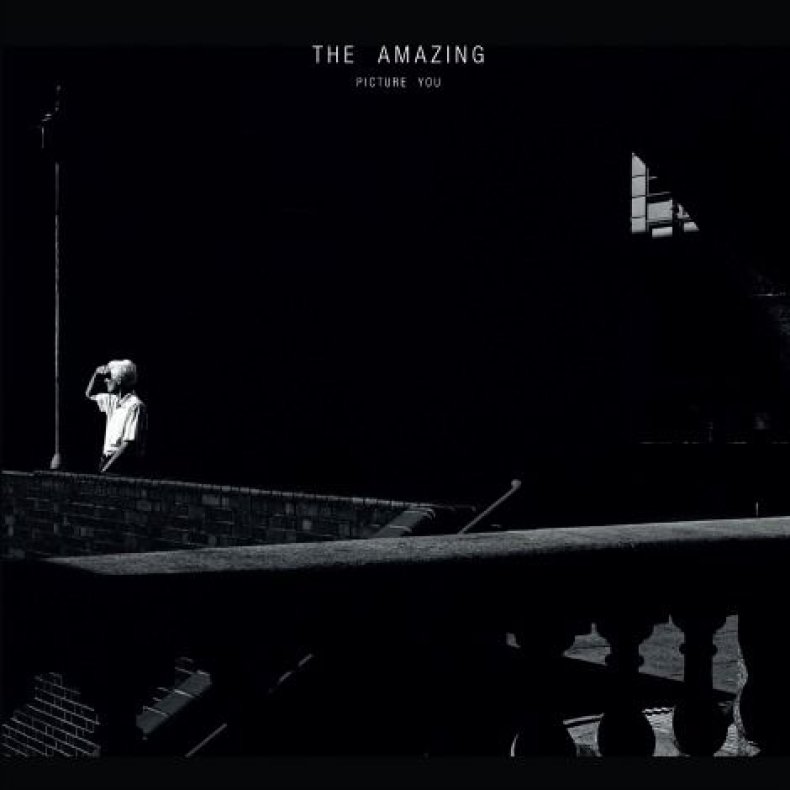 There is nothing particularly trendy about Picture You—just 65 minutes of slowly unfolding and devilishly well-crafted psychedelic pop. The Amazing, a Swedish-formed quintet whose members (and stylistic elements) overlap with the better-known Dungen, borrows the best elements of '70s prog bombast and none of the ponderous pretention. On Picture You, formidable track lengths (at 9:27, the title track's the longest), yowling solos and a batch of genuinely warm psych-folk melodies exist side-by-side in some blissful, Swedish witches' cauldron. (It helps that Christoffer Gunrup's vocals are ghostly and vulnerable but unfailingly melodic throughout, even in the record's proggiest excursions.) Try the compulsively hummable "Tell Them You Can't Leave" for a sample; check out the eight-and-a-half-minute "Safe Island" for full, fuzzy immersion.
2. Courtney Barnett, Sometimes I Sit and Think, and Sometimes I Just Sit (Mom + Pop)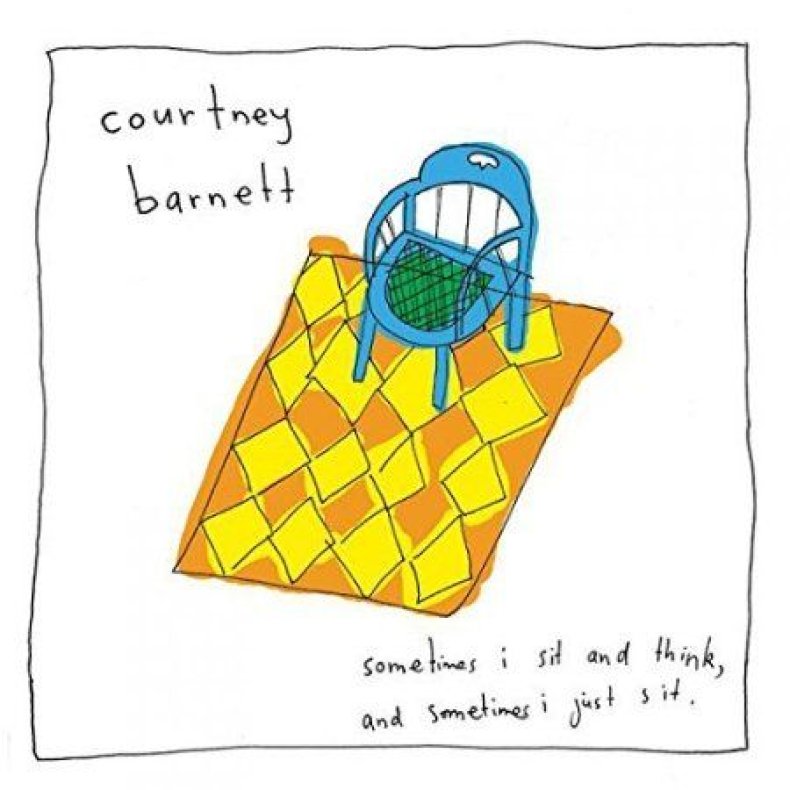 One of the most pleasant surprises of the recently announced Grammy nominees was seeing Courtney Barnett's name in the best new artist category. The Australian singer, songwriter and out-and-out rocker released three EPs prior to her breakout full-length, Sometimes I Sit and Think, and Sometimes I Just Sit, which was released to widespread acclaim in March. The record combines the clever wordplay and wandering vocal lines of her early work with a powerful but melodic grunginess. In a popular musical landscape now saturated with electronics, Barnett's band is one of the last true three-pieces, just like one of the bands to which she's drawn comparisons: Nirvana.
3. Leon Bridges, Coming Home (Columbia)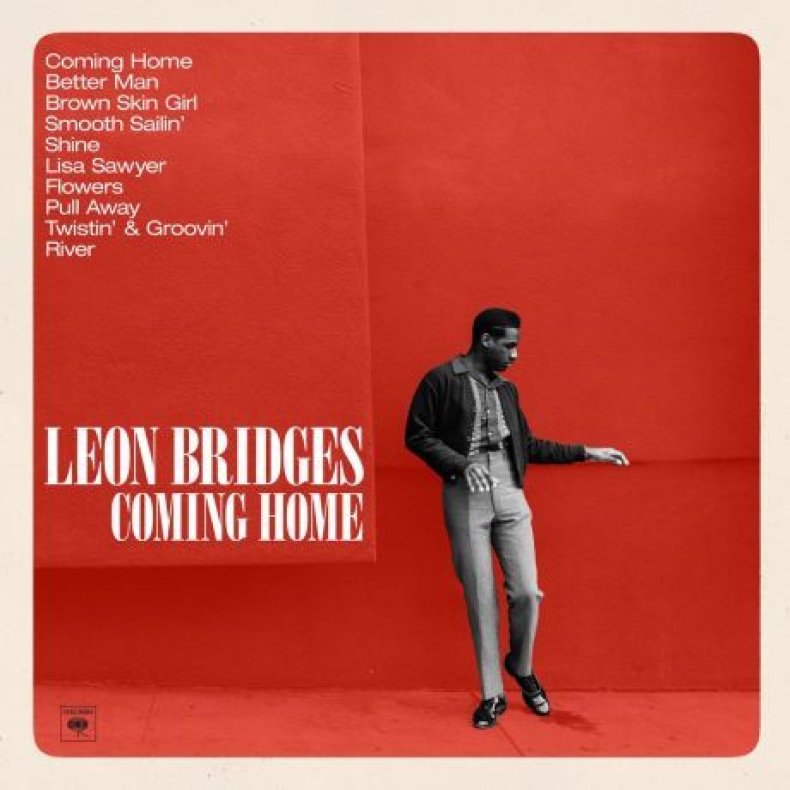 Leon Bridges, the 26-year-old Texan who recently slayed it on Saturday Night Live, gave us one of the great debuts of the year. Coming Home is entirely committed to a soul tradition that had been stale up until the moment Bridges refreshed it. He's clearly a genre obsessive, but it makes the relative simplicity of these tracks sound revelatory. After all, it takes some mastery to make a swaying gospel groove like "Coming Home" a Spotify viral hit. That's where his charisma comes in handy: Bridges' live shows are some of the most lauded in recent memory because the man has energy to burn. That's surely his secret to making the old sound young again.
4. Car Seat Headrest, Teens of Style (Matador)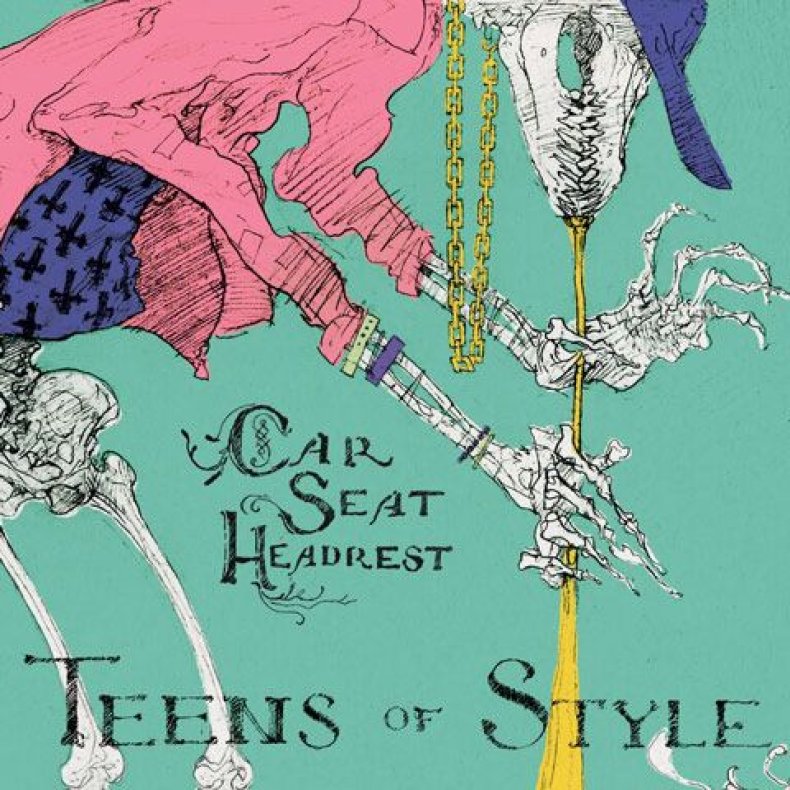 Frontman Will Toledo has been releasing music for half a decade, but it took signing with the Matador label to lead audiences and critics to Car Seat Headrest's lo-fi, thoughtful indie pop. Car Seat Headrest sounds like the Strokes if they had forsaken the grimy, early-aught Lower East Side clubs and uploaded bedroom recordings to BandCamp. In other words, there's a similarity in sound but a clear generation gap. Teens of Style is millennial angst set to music, but it's cheeky and shrugging where it could be whiny and melodramatic. Though it's one of two releases by the band this year, Teens of Style could make anyone just now tuning in feel foolish for ignoring CSH for so long.
5. Dead Ghosts, Love and Death and All the Rest (Burger Records)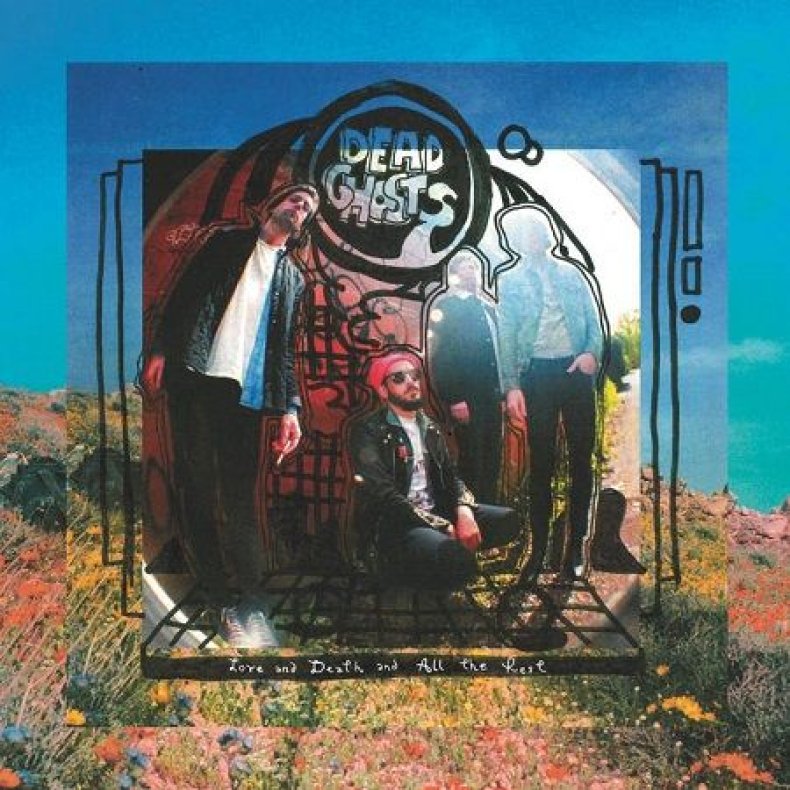 Los Angeles's Burger Records has quietly built itself into one of the best independent record labels in the country—or at the least it's the most prolific. Burger's stable of artists is seemingly never-ending, and all of them are at least tinged with elements of garage or psych rock. No band is a better representation of the Burger aesthetic than Vancouver's Dead Ghosts, whose latest album, Love Death and All the Rest, picks up right where 2013's excellent Can't Get No left off.
6. Dilly Dally, Sore(Partisan)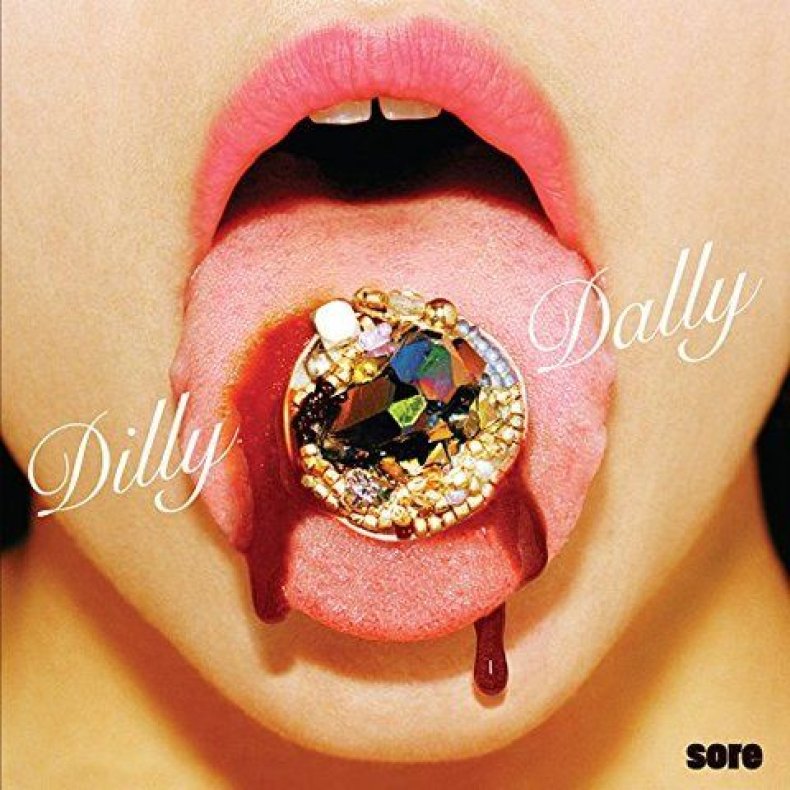 The grunge revival has been played out, but every so often a newcomer will pluck from the era when the loud-quiet-loud roar of guitars reigned and do it with such panache that it's impossible not to get hooked. On debut album Sore, Toronto's Dilly Dally has distilled the best parts of, well, the Distillers—to say nothing of the obvious Hole and the Pixies influence—while battling purple rage, fiending for ice cream and contending with the pangs of desire. It's a messy, beautiful beginning for a band with much lying ahead. "Sore is an album about rebirth," as vocalist Katie Monks has said in a statement. "Hence its disgusting guitar tones and constant moaning. What can I say, happiness is a struggle, but the last thing I'd ever want you or anyone else to do is give up that fight." Fittingly, Sore is best listened to while kicking ass.
7. Drenge, Undertow(Infectious Music)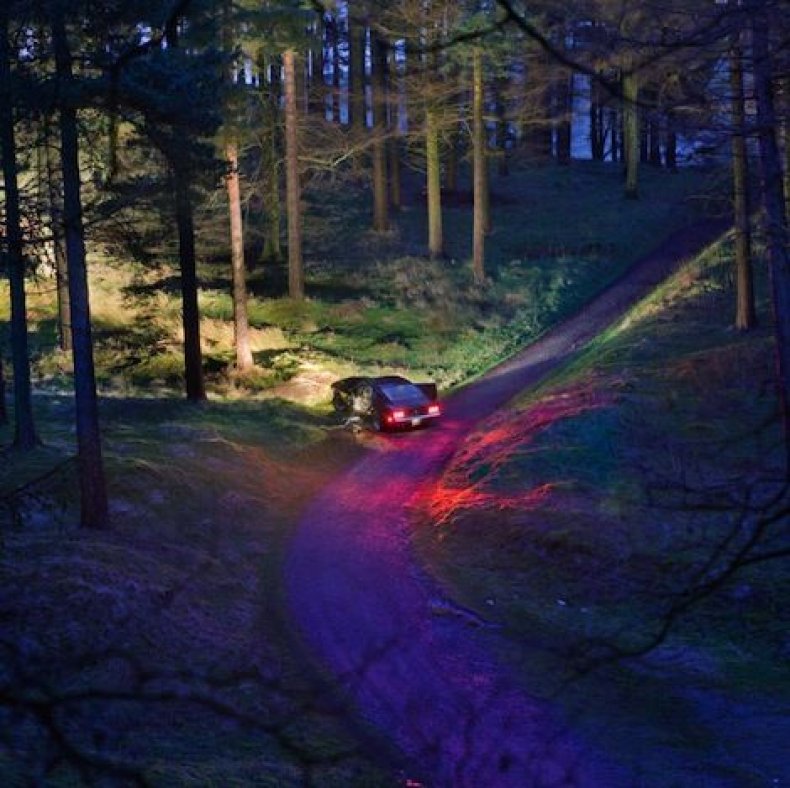 The surname of the two brothers crafting punchy punk tunes under the moniker Drenge is Loveless—but they have nothing to do with the seminal shoegaze album of the same name. Nor is their clamoring sophomore album, Undertow, heartless by any means. If anything, the guys are wearing every part of themselves on their sleeves here and much more so than on their self-titled debut. And while Undertow continues to probe the freewheeling musings of youth, it's a leaner, meaner and more urgent listen. This time around, Eoin and Rory Loveless are less concerned with the "fuckabouts" and the fact that "people in love make [them] feel yuck," and more about coming to terms with the hard realizations of early-20-something adulthood. It's evidenced in the pointed lyrics of songs like "Never Awake," in which the brothers provoke a former friend for not being present: "It's so hard to get through to you / Because you're never awake," and the fact that once-loved ones can fade away, immortalized in "Have You Forgotten My Name?" Forget the Dummy's guide to your 20s: Drenge are hashing this confusing time out, one thrash at a time. You'd best get smart and listen close.
8. Father John Misty, I Love You, Honeybear (Sub Pop)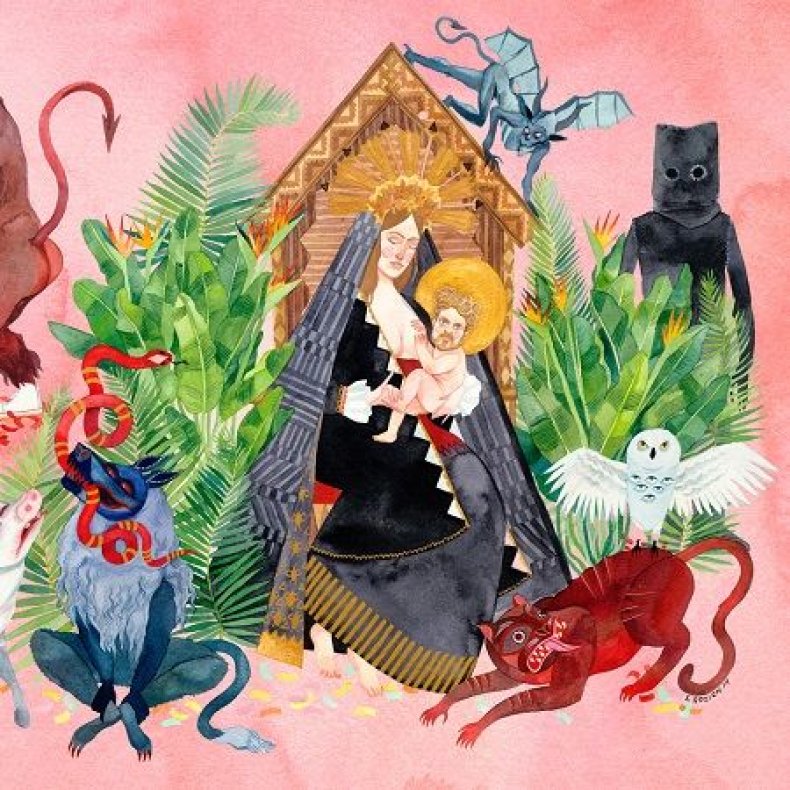 There were more than a few fans of Father John Misty's 2012 debut, Fear Fun, who weren't exactly sure how to react to his 2015 follow-up, I Love You, Honeybear. The curiosity began when the former J. Tillman premiered the latter's first single "Bored in the U.S.A." via a powerful but bizarre performance on the Late Show With David Letterman last fall. (Was that a laugh track or was the live audience laughing?) The rest of the album fleshed out that song's somber tone, marking a big departure from the sense of adventurous psychedelic awakening that pervaded Fear Fun. But good music is good music, and FJM is as clever and affecting as ever on I Love You, Honeybear. This time, the warm feels are just administered from the inside out, not the other way around.
9. Carly Rae Jepsen, E•MO•TION (School Boy/Interscope)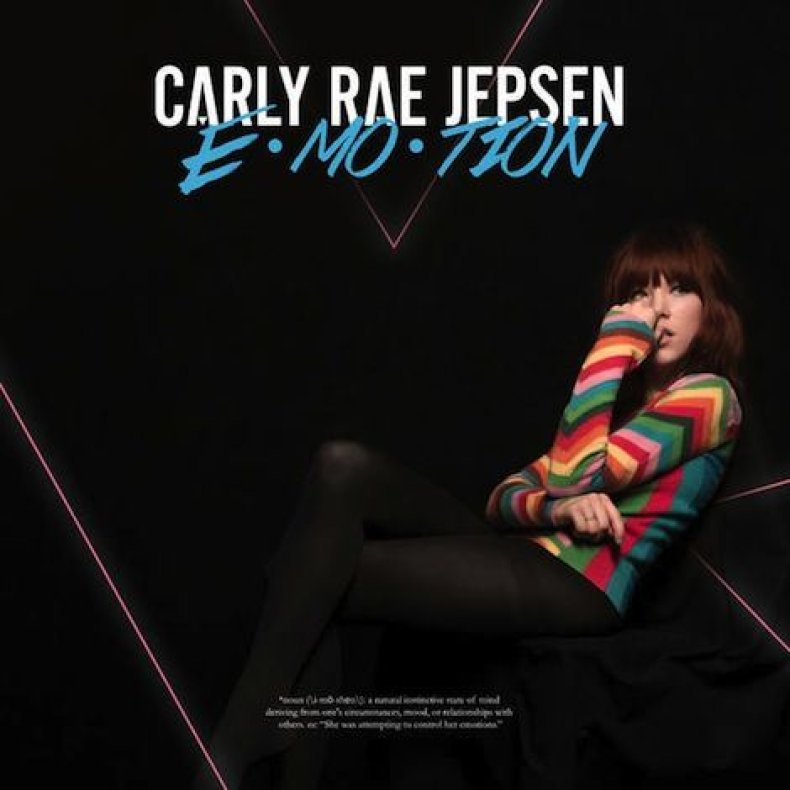 With 2012 sensation "Call Me Maybe," Carly Rae Jepsen set downloading records but risked becoming a half-human/half-meme footnote on a VH1 I Love the 2010s special. With the fantastic E•MO•TION, she turns to conquering the album format—and away from the 2010s, embracing the radiant synths and big-screen emotional cues of late-'80s pop. Never mind that it sold a fraction as many copies as Taylor Swift's 1989 and found itself bafflingly shut out of Grammy nominations: E•MO•TION is a glittery, heart-on-sleeve postcard of Jepsen's crushes ("I really, really, really, really, really like you"), desires ("I want what I want / Do you think that I want too much?") and shocking comfort with smooth saxophone breakdowns ("Let's Get Lost"). It's about what every great pop album is about—namely, well, emotions—and with fruitful collaborations including Devonté Hynes (the slow-funk balladry of "All That") and Vampire Weekend's Rostam Batmanglij (the strange, stuttering electro-pop of "Warm Blood"), E•MO•TION finds the sweetest possible pop vocabulary to express it.
10. Lady Lamb, After (Mom + Pop)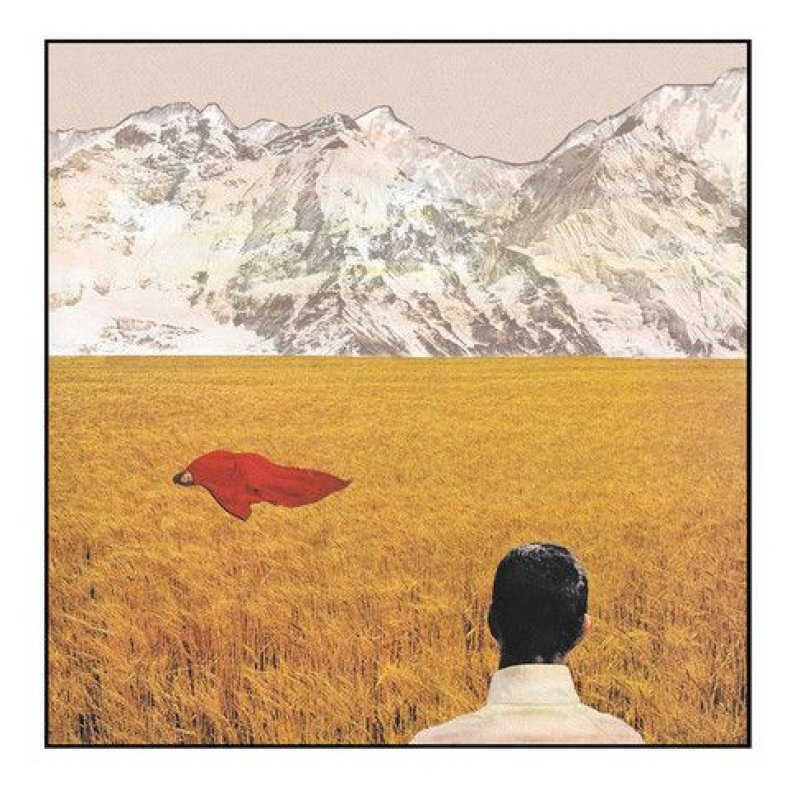 Lady Lamb (aka Aly Spaltro) has been a Northeastern indie favorite for years, but with After she finally got some further-reaching credit. Like on 2013's Ripely Pine, Spaltro pulls off a fun trick here, in that while her lyrics are full of longing and heartache, her instrumentation keeps it raucous and exuberant, like on standout "Billions of Eyes," which is peppered with dreamy imagery that does little to cut Spaltro's lyrical anxiety ("I think of all the billions of eyes / All looking at something different at the same time / And I feel nauseous"). After is an impressive display of musical breadth from one of the most promising (and, frankly, underrated) singer-songwriters working today.
11. Kendrick Lamar, To Pimp a Butterfly (Top Dawg/Aftermath/Interscope)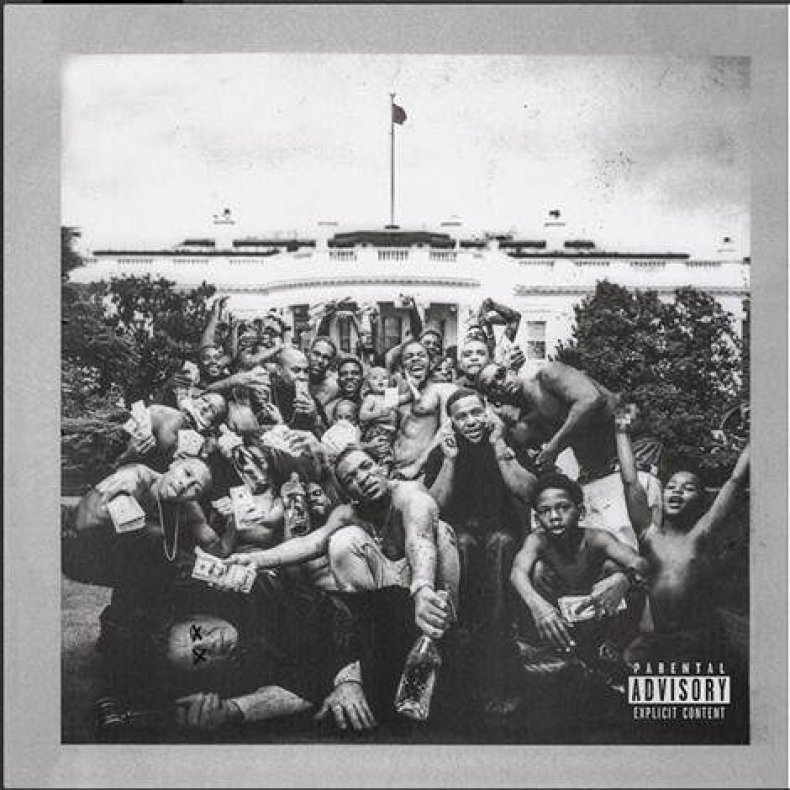 Henceforth, 2015 will be known as the Year of Kendrick Lamar. The Compton rapper established definitively that he's a once-in-a-generation talent with his tense, confrontational and deeply funky opus To Pimp a Butterfly. With contributions from George Clinton, Dr. Dre, Flying Lotus and Boi-1da (among many others), it's a timeless record but could only have been made today. It's steeped in hip-hop tradition but has huge crossover appeal. It's angsty and political but also witty and life-affirming. Even the president is a fan. Lamar has done music lovers a great service by proving, despite industry-wide pessimism, that there's still room to innovate on a massive scale. Also, now we know what the yamsis.
12. Lana Del Rey, Honeymoon (Interscope)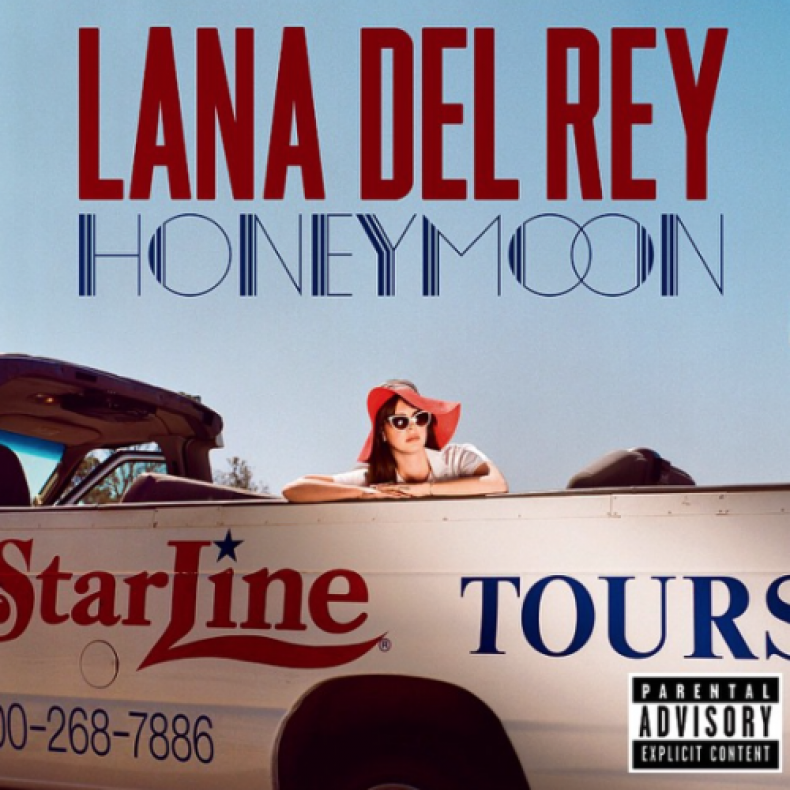 Lana Del Rey's fourth album, Honeymoon, assumes that we made it long past the first date, fell hard in love and got hitched. It's situated in the astral dream-state part of the relationship where nothing seems to go wrong, and given the album's gossamer swells and melodramatic strings, plus Del Rey's demonic diva aesthetic and honeyed vocals, it's the only title this record could possibly bear. For Del Rey, honeymoons aren't about Cabo and champagne. Lifelong love is about the beautiful details, not limited to rose gardens, easy riders, getting high by the beach, art deco and soft ice cream. Or, as she swoons in "Freak": "We can slow dance to rap music / Kiss while we do it / Talk till we both turn blue." It's not all sweet, though. In the "Blackest Day," Del Rey isn't shy about her "heavy heartstrings" and only listening to Billie Holiday after her baby goes away. And that's not even considering the countless allusions to death on Honeymoon either. But we'll be damned if that's not love—the tremendous and the terrible, life and death, the pitfalls and the pleasures—all of it.
13. Miguel, Wildheart (RCA)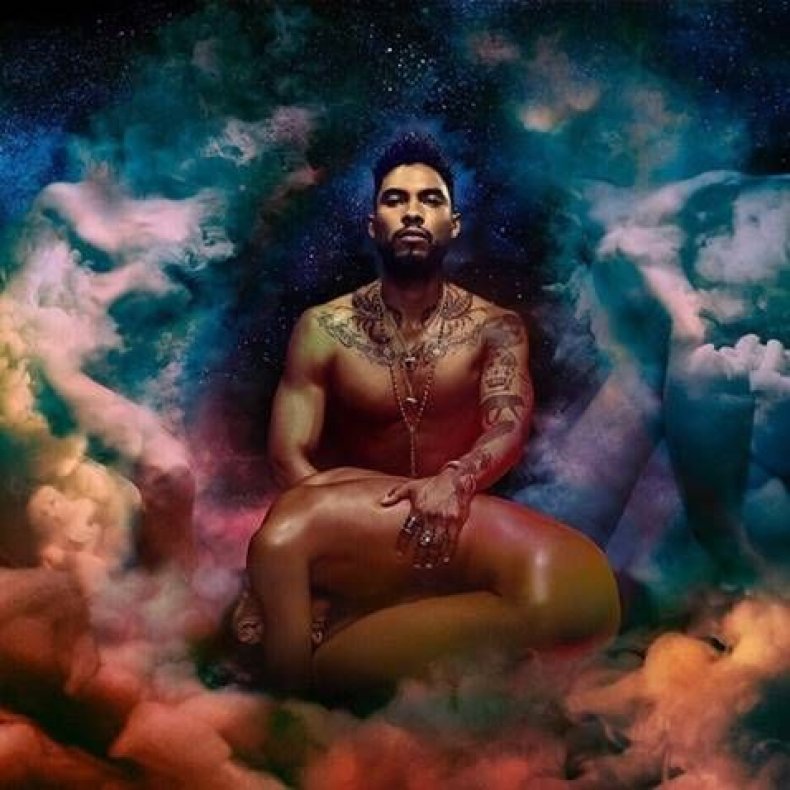 It's OK that Wildheart is not an intellectual R&B record—its only real concern is with feeling. Well, one feeling. It's a record about sex that sounds like sex (or "gunplay," as Miguel would call it), but despite its overtly erotic subject matter, it somehow never falls into the easy traps of objectification or creepiness. Maybe because it's not about the acquisition of sex but the beauty of the act itself. Miguel's impressive ability to vacillate between the suggestive and the explicit, the visual and the emotional, is just another reason why this record's short-lived presence in the zeitgeist (despite resoundingly positive reception) is one of the biggest mysteries of the year.
14. Joanna Newsom, Divers(Drag City)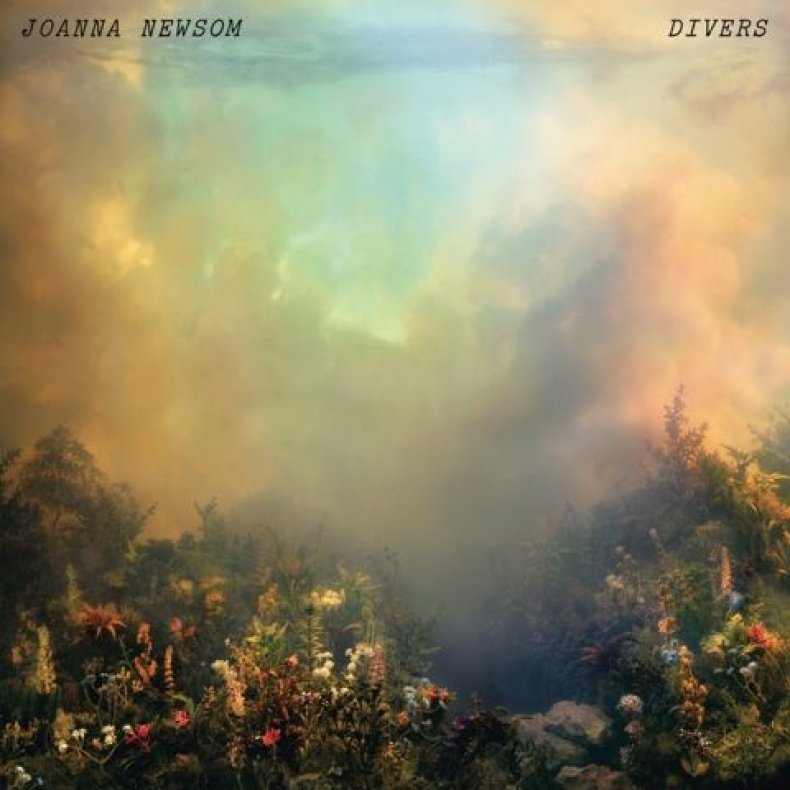 It has been a month and a half since Joanna Newsom released the enchanting Divers (on vinyl and CD and cassette and certainly not on Spotify), and it will be many more months before we're done sifting through its secrets. On the oft-worshipped harpist's fourth album, anything seems possible: a nautical motif that drops us deep into the sea in a pearl-hunting romance ("Divers"), an eerie singing-saw outro that seems to dissolve Newsom's voice into a cloud of smoke ("The Things I Say") and a vivid dream about war in the age of time travel ("Waltz of the 101st Lightborne"). With Ys (2007) and Have One On Me (2010), Newsom already placed herself beyond the realm of conventional categorization. But she has never written something quite as transcendent as "Time, As a Symptom." Divers is an immense plunge into the unknown.
15. Jessica Pratt, On Your Own Love Again (Drag City)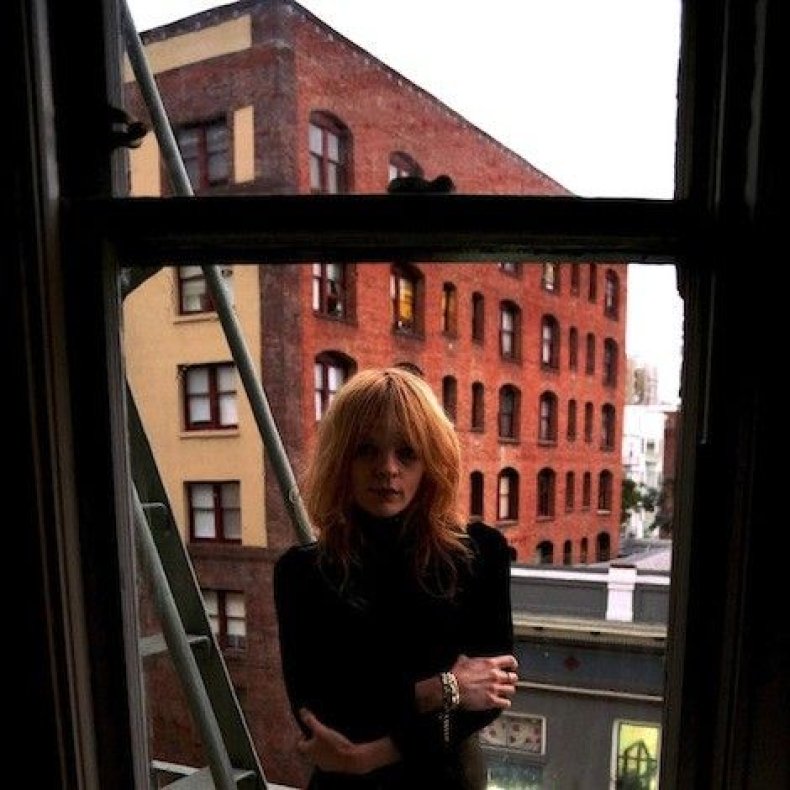 This album could have easily been featured on our list of the best winter albums, which means now is probably a good time to dust it off if you fell in love with it when it was released in January, or to discover it for the first time. As was the case with her excellent 2012 self-titled release, with On Your Own Love Again, Jessica Pratt's voice is as fragile, precious and downright intoxicating as her acoustic fingerpicking. Her songs feel as if they're at the mercy of a chill December breeze, winding their way through the contours of the season. From "Greycedes" to "I've Got a Feeling," it's a record both haunting and delicate.
16. Shamir, Ratchet (XL Recordings)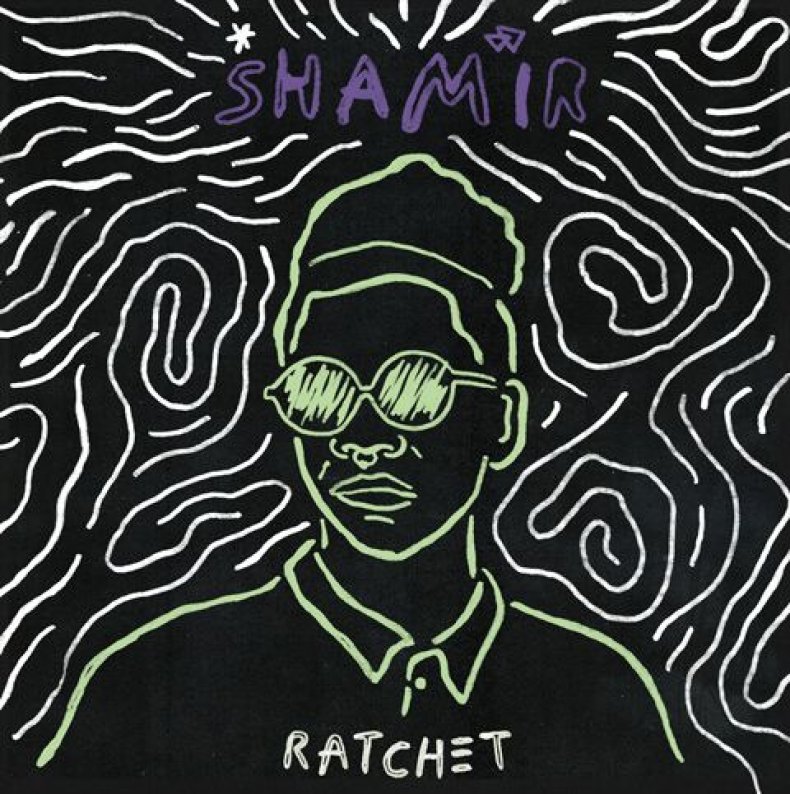 The bubbly, brash Shamir Bailey is a 20-year-old with a talent for making people simultaneously think and dance, and is perhaps Las Vegas's finest export since the Killers. On the major label debut Ratchet, Shamir sashays, struts and sings with major attitude in a Michael Jackson–reminiscent falsetto, oozing an androgyny not unlike that of Grace Jones. But perhaps most impressive about the singular Shamir is the sheer variety of genres cohesively blended on Ratchet, including (but by no means limited to) effervescent electro-pop ("Make a Scene), mic-dropping rap ("On the Regular") and shadowy disco ("Hot Mess"). Shamir, like the music on Ratchet, is incapable of being placed in a singular category. "[T]o those who keep asking, I have no gender, no sexuality, and no fucks to give," Shamir tweeted back in March. We dare say, however, that you should give a fuck about Ratchet. You'll be hearing it everywhere soon enough.
17. Sleater-Kinney, No Cities to Love (Sub Pop)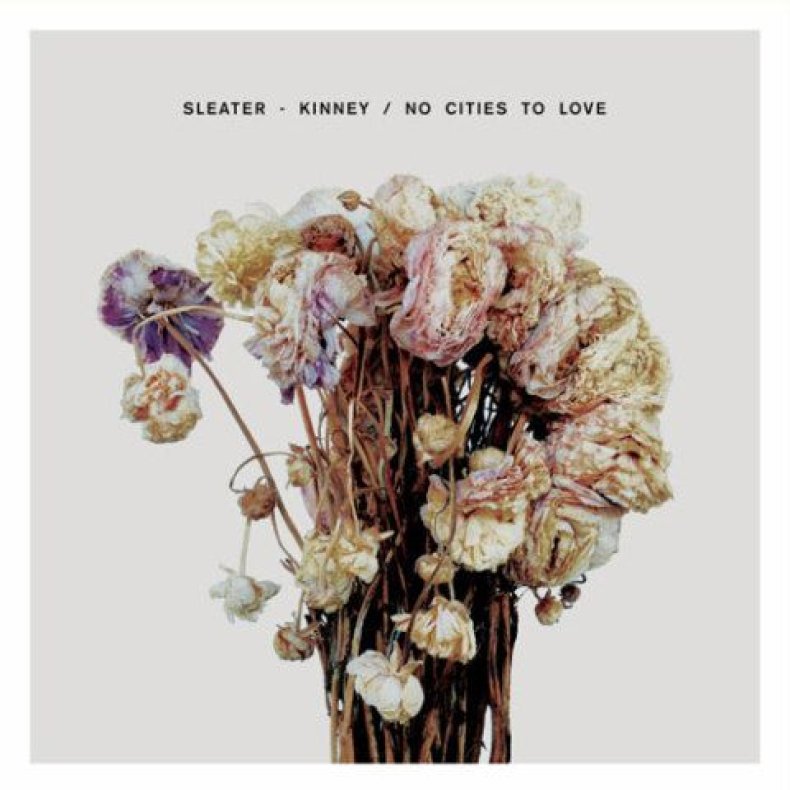 Just as the prophecy foretold, Sleater-Kinney's 2015 return was so focused and forceful—so thoroughly absent any whiff of mediocrity or cash-grab—that we wondered how the hell we survived all those years without this band. Where were we without Corin Tucker's banshee wail in its natural habitat? How did we carry on? No Cities to Love doesn't exactly pick up right where the Pacific Northwest trio left off—it's leaner, pared down to a 32-minute essence that puts Carrie Brownstein's jagged riffs on urgent display. It swaps the bombastic Zeppelinisms of 2005's The Woods for a post-punk precision that references new wave in title ("A New Wave") and rhythmic force ("Bury Our Friends"). Elsewhere, the record squeezes its way into the poptimist-leaning cultural consciousness with swagger ("No Anthems"), staccato ("Gimme Love") and sloganeering (see "Surface Envy": "We win! / We lose! / Only together do we break the rules"). Sleater-Kinney could have settled for being the reunion of the year instead of vying for album of the year too, but this band's career is not a story of settling.
18. Speedy Ortiz, Foil Deer (Carpark)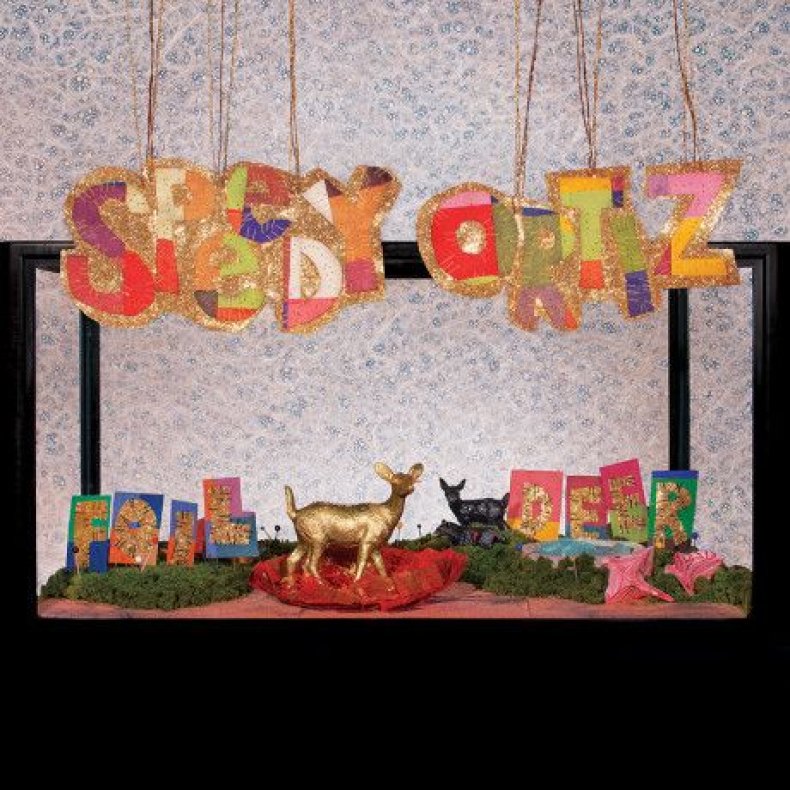 Speedy Ortiz's second full-length LP, Foil Deer, begins with a song entitled "Good Neck." It's meant to be a warning. "I've known you not so very long," frontwoman Sadie Dupuis sings. "But watch your back, because baby's so good with a blade." Listen at your own risk, as the songs that follow on Foil Deer are at once plaintive, cutting and spell-binding. Dupuis, who completed her MFA in poetry in between the band's 2013 debut Major Arcana and Foil Deer, has a way of expressing herself that's savagely honest—even by indie rock's confessional standards. While Foil Deer departs from the loveably angular pop that initially brought Speedy Ortiz into the spotlight, the group's guitars sigh and skitter harder than before, the words cut more acutely and, most importantly, the band is unafraid to hex anyone who gets in the way. "Don't even touch my blade, you fool," Dupuis croons in "Dot X." "You'll be cursed for a lifetime." You've been warned.
19. Torres, Sprinter(Partisan)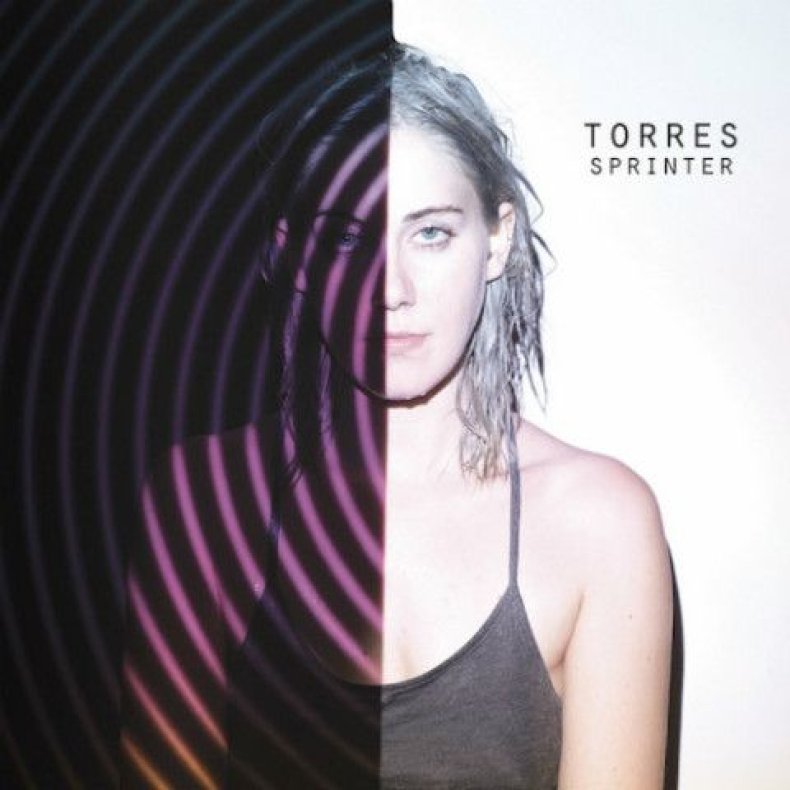 On Sprinter, Mackenzie Scott sings of trauma, family ("The Exchange") and renewal ("New Skin") with a vividness that seems to come from someone beyond her 24 years. Her shriek is hoarse and vicious (hear that last "Strange Hellos" refrain), but it's tempered by a vulnerability that makes Sprinter as much a therapy session as a primal scream—on "The Exchange," you can practically hear the pick scrape against the strings as Scott inhales and exhales into the mic. The singer was raised in a Baptist Georgia community and recorded the album in relative isolation in a converted children's nursery in England. The songs reflect that sense of uprooting, both its relief and its terror. "There's freedom to, and freedom from," she sings on the title track, "and freedom to run from everyone." Sprinter is the sound of coughing up blood on the other side of the finishing line—and still raising a fist in triumph.
20. Twerps, Range Anxiety (Merge)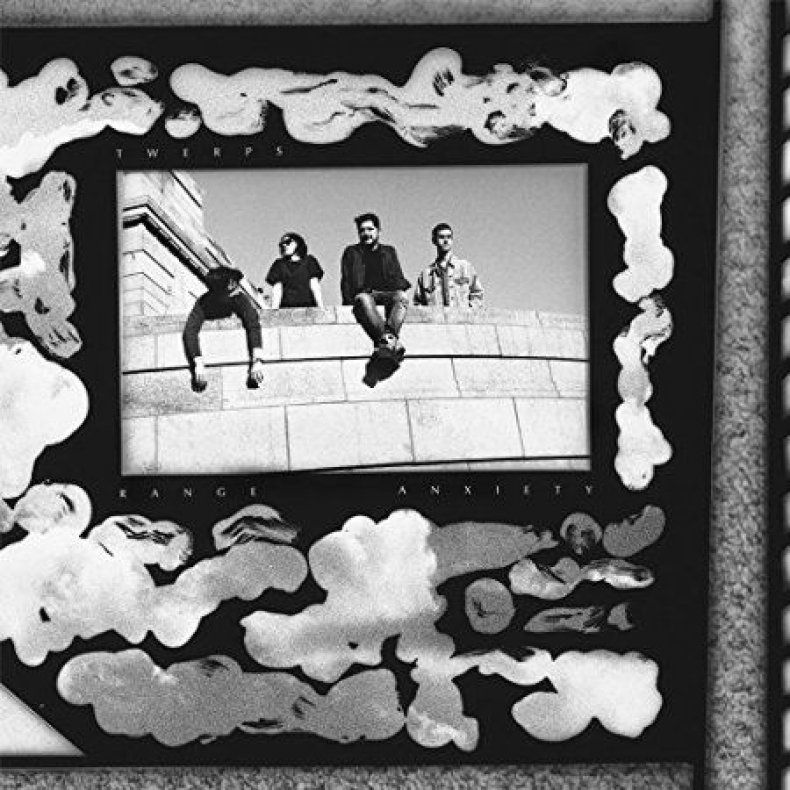 Australian four-piece Twerps followed up an excellent 2011 self-titled album (and last year's Underlay EP) with Range Anxiety, the band's Merge Records debut. While the 2015 effort may not have as much unbridled force as the 2011 release, it's a more polished, more mature and, in a way, far sweeter collection of songs. It's an album that lays bare the loneliness of life, but does it while smiling.