The 30 Best Animated Disney Movies Ranked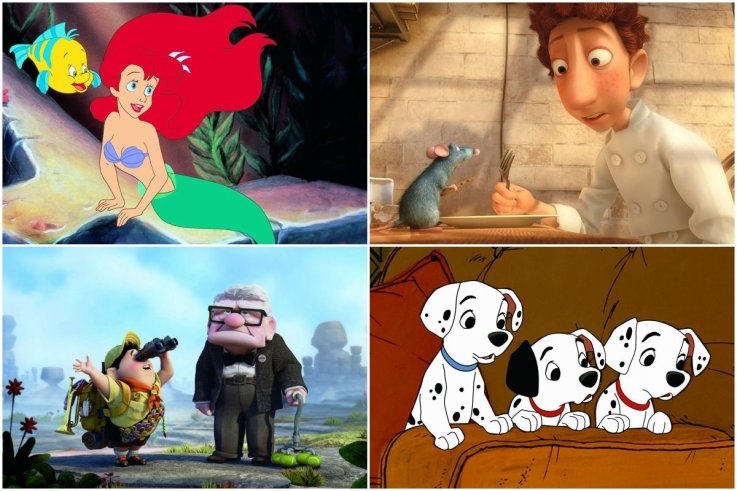 Disney has become quite the business powerhouse over the past two decades.
With the purchase of Marvel Studios and Lucasfilm, it gained access to a string of monster franchises that can generate the company buckets of cash. Take a look at Avengers: Infinity War's record breaking opening weekend for proof ($250 million).
But don't forget, Disney is still the company responsible for the lion (king)'s share of smash-hit animated movies. From recent blockbusters such as Frozen or Moana, all the way back to the first feature film in 1937—Snow White and the Seven Dwarves.
Disney has had a few mistimed hits as well. Sequels have often been weak point for the company—The Jungle Book 2 or Cars 2, for example.
But have you ever wondered what the best Disney animated movie is? It's a tough question, everyone seems to have their own favorite.
By using scores from Rotten Tomatoes, we've put together a list of the top 30. The rankings are based on Rotten Tomatoes' Tomatometer, which shows the percentage of recognized critics who have given the film at least a 75% rating. In the event of a tie, the audience score (a percentage based on viewers who have given the movie at least 3.5 stars) will be the decider.
If both percentages are tied, the movie with more reviews will finish higher.
One other thing to mention, no movies that do not have the "Certified Fresh" tag will appear on this list. The Certified Fresh tag means the movie has been reviewed at least 80 times for wide-release movies and 40 for limited-release movies. There must also be at least five top critics in the reviews.
Unfortunately that means there will be some notable absentees including Dumbo (Tomatometer: 97%), Cinderella (97%), Sleeping Beauty (90%), The Jungle Book (86%) and Many Adventures of Winnie the Pooh (100%).
Without further delay, here are the top 30 animated Disney movies: