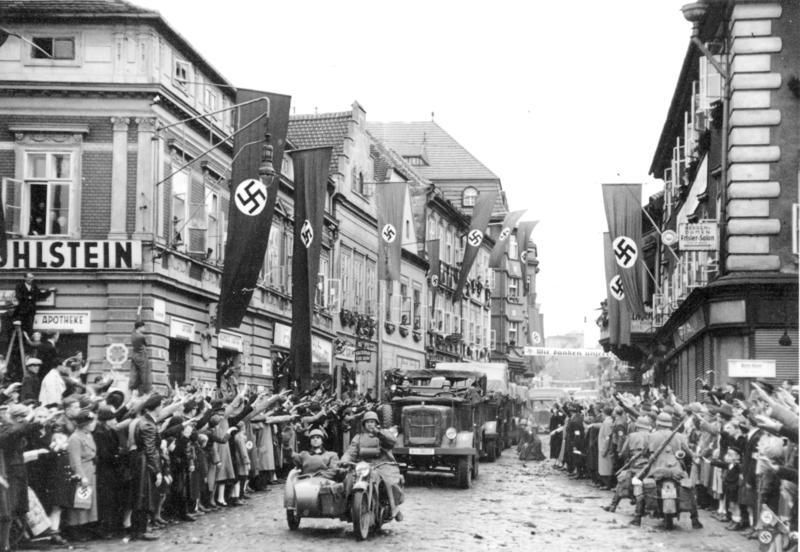 Polish authorities are investigating claims that a "Nazi gold train" has been discovered, rumored to be carrying valuable and precious treasure. The train, which reportedly went missing in 1945, is thought to be in Walbrzych, southwest Poland.
Local radio station Radio Wroclaw reported last week that officials had been contacted by two men claiming to have made the discovery, and who said through a lawyer that they were keen to claim the 10 percent finder's fee. The head of national heritage at the Polish Culture Ministry confirmed to Reutersthat the train existed but warned, "it might contain dangerous materials from World War II."
The train is rumored to contain up to 300 tonnes of gold, as well as a batch of diamonds, other gems and industrial equipment. According to legend, the train was loaded by the Nazis and entered a tunnel in the mountainous Lower Silesian region before Soviet Army Forces closed in but the train was never seen again.
As Polish officials move to verify the claims, Newsweek looks at the top five discoveries of Nazi secrets and treasure.
1. 217 Nazi-era gold coins
In July, 2015 it was announced that a hoard of 217 gold coins had been discovered in Luneburg, Germany, which experts believed were buried during the Nazi era or shortly after the end of World War II. The coins, which were of French, Belgian, Italian and Austro-Hungarian origin, dating from 1831 to 1910, were found buried in a hollow under a tree. Florian Bautsch, a certified metal detectorist, initially discovered 10 coins in October 2014, before he called in local archaeologists who excavated the the site and found an additional 207.
Hidden alongside the coins were two aluminium seals which featured eagles, swastikas and the words 'Reichsbank Berlin 244', which was the name of the German central bank during World War II. An archaeologist told Reuters, "This was all found under a pine tree that is around 50 years old...and that must have grown afterwards...so we know it must have been buried in the last days of the war or shortly afterwards." However, it has not yet been discovered where the money came from or who buried it and for what reason.
2. 1,280 Nazi-looted paintings
In November 2013, 1,280 Modernist paintings which are believed to have been looted from Europe by the Nazis were discovered in the Munich apartment of 80-year-old Cornelius Gurlitt. According to weekly German news magazine, Focus, the works were estimated to be worth over $1 billion and included pieces by Pablo Picasso, Henri Matisse, Marc Chagall and Paul Klee.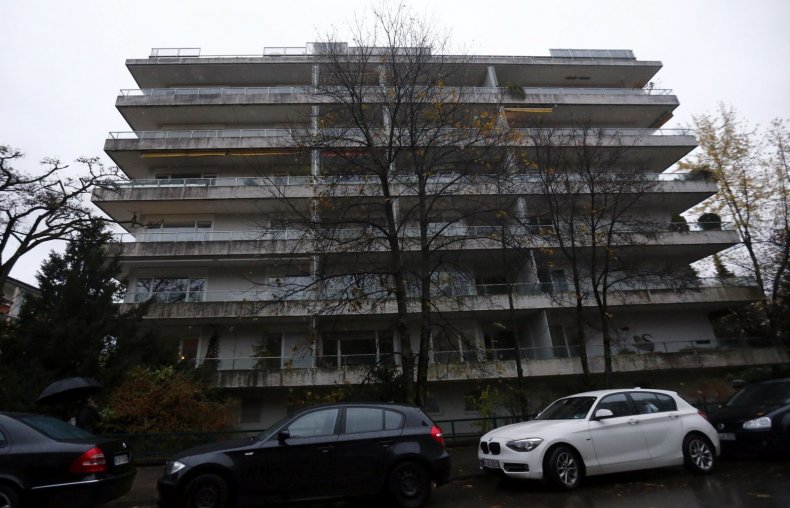 The paintings, which were seized by the German district prosecutor, were thought to have been destroyed during the Dresden bombings—a false story told by the collection's previous owner, Cornelius's father, Hildebrand Gurlitt who was a German art collector during the World War II.
Many of the works are believed to have been originally confiscated from Jewish families or banned as "degenerate art" by the Nazis. It is thought that Hildebrand Gurlitt probably built his extensive collection while working for Joseph Goebbels, Adolf Hitler's propaganda boss, to sell much of the confiscated art.
After Hildebrand died in 1956, the paintings were passed to his son Cornelius, unbeknown to the authorities, and were found stored amid juice cartons and tins of food on homemade shelves in a darkened room when German police raided the property, after Cornelius was searched on a train and found to be carrying 9,000 euro ($10,150) in cash.
In an interview in Der Spiegel magazine after the find, Cornelius Gurlitt said: "I have loved nothing more in my life than my pictures," adding that he hoped the case would be resolved quickly "so I can finally have my pictures back." The works were seized by investigators who are working to reunite them with their rightful owners. Gurlitt passed away on May 8, 2014, aged 81.
3. Underground bunker complex
A secret underground complex of tunnels and bunkers, built towards the end of World War II, was discovered in Austria late last year. The huge facility, which covers 75 acres, is believed to have been used for the development of weapons of mass destruction which included a nuclear bomb.
The complex was found by Austrian documentary filmmaker Andreas Sulzer near the small town of St Georgen an der Gusen who had first heard mention of it in a 1944 CIA report. He managed to pinpoint the exact location by using equipment to measure the heightened levels of radiation in the area. In an interview with The Sunday Times, Sulzer said that the complex is "most likely the biggest secret weapon production facility of the Third Reich."
4. Secret 'Nazi hideout' in Argentina
In March 2015, a group of archeologists discovered what they believed to be a secret Nazi hideout in Argentina. Close to the border of Paraguay, the group found ruins in a remote area in the Teyu Cuare park, which they said may have been intended to be a safe haven for Nazis to flee to after World War II ended.
The research team leader, Daniel Schavelzon, told Argentinian newspaper Clarin, "Halfway through World War II, the Nazis had a secret project of building shelters for top leaders in the event of defeat - inaccessible sites, in the middle of deserts, in the mountains, on a cliff or in the middle of the jungle like this." He said that his team had found five German coins embossed during the Nazi regime and a porcelain plate marked 'Made in Germany' at the site.
The use of the discovered complex is still yet to be clarified though Sergio Widder, director of Simon Wiesenthal Center, an international Jewish human rights organisation, told Clarin that "it seems possible that the Nazis sought to settle in isolated places where they feel protected." In 1998, Argentina admitted to helping senior Nazi war criminals take refuge in the country. These included one of the key organisers of the Holocaust, Adolf Eichmann, who was captured in Buenos Aires by an Israeli commando team and taken to face trial in Israel after which he was executed.
5. World War II tank found in a basement
Perhaps one of the most bizarre finds was in July this year when German police were tipped off about a 78-year-old man storing Nazi memorabilia in his home. The resulting operation involved 20 soldiers who were brought in to help move a Nazi World War II tank that was discovered in his basement, along with a torpedo and an anti-aircraft gun.
It took almost nine hours, and two modern day tanks, for the army personnel to extract the 1943 Panther tank, which had been stored in the basement for over 30 years. According to locals in the town, it was common knowledge that the man owned the tank as he had previously used it to plow snow from the roads during winter.