Top 50 Highest-grossing Movie Franchises of All Time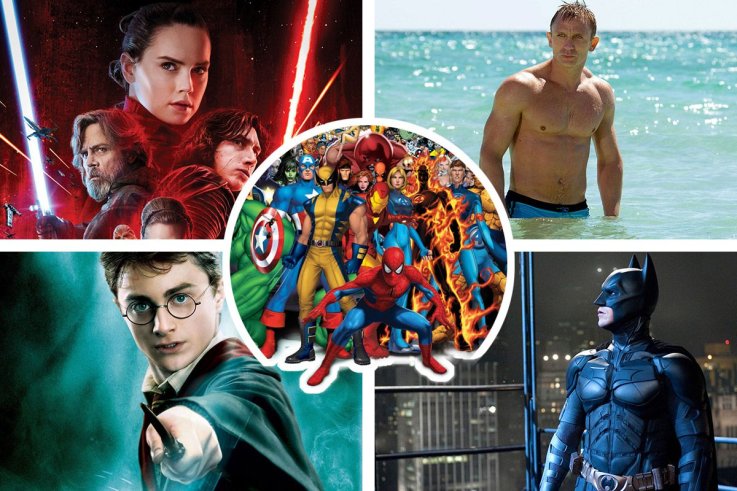 In 1916, Hollywood's first feature-length film sequel was released in cinemas. Thomas Dixon Jr's The Fall of a Nation followed on from D.W. Griffith's controversial classic The Birth of a Nation, which was about the American Civil War and released in 1915.
Both movies were based on novels by Dixon. But after the commercial success of Griffith's adaptation—despite accusations that it glorified the KKK—Dixon wanted to cash in himself. So he set up a new production company, Dixon Studios, wrote a sequel, and made the movie (which was also the first American feature to have an original score.)
Unfortunately for Dixon, his dreams were dashed as the movie was a commercial failure. In 1921 Dixon Studios went bust. The Fall of a Nation is now considered a "lost" film—no prints of the movie-reel seem to have survived.
But its legacy as the first American film sequel is huge. Since then, Dixon's simple logic—if a movie is successful, make another one adding to the story—has become standard practice for Hollywood producers. The format can be incredibly lucrative: 49 of the 50 highest grossing movies of all time belong to movie franchises.
This gallery runs through the most successful franchises in movie history, showing how much they have made at the U.S. box office, how many movies they include, and how much on average each movie has made.
Franchises are defined as collections of related films that share the same fictional universe, either forming a chronological storyline or, on some occasions, running in parallel times.
In one case, the franchise only includes one movie—it says a lot about its individual success that it still made the top bill—but more movies are said to be on their way. This interstellar epic—no, not Star Wars—still stands as the highest grossing movie of all time. Click through this sldeshow to see the 50 biggest movie franchises of all time.