2018 Best Universities in the World Revealed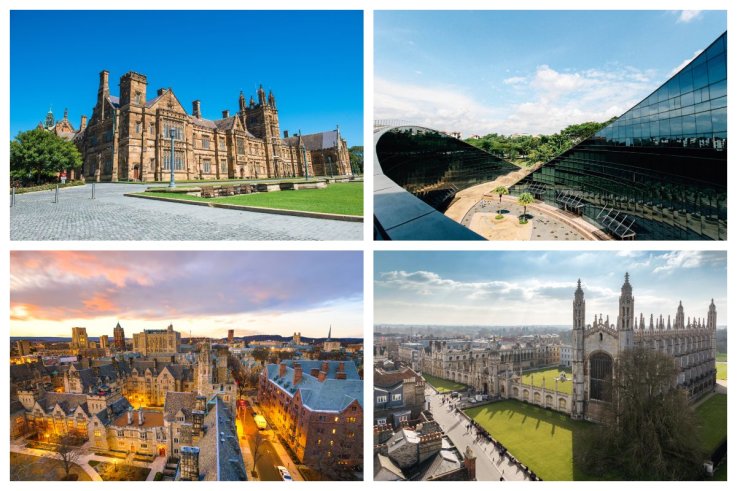 Being accepted into one of the best universities in the world is a dream shared by thousands of high school students.
Aspiring lawyers flock to Harvard, engineers to the Massachusetts Institute of Technology, all filled with hope and excitement for the years ahead. For many, having the right university on your resume can be the difference between a high-paying job in New York and cutting your teeth in a rural town.
QS University Rankings has revealed the top 50 universities in the world in its 2019 report. The United States earned the top four spots, followed by five and six from the United Kingdom. The University of Chicago finished eighth, giving the U.S. half of the top 10.
The U.K. had another two in the top 10—both London-based—and Switzerland had one to round out the leading pack.
The full report listed the top 1,000 universities. Europe had the most, with just under 400 featured on the list. Asia Pacific was second with 270, followed by the United States and Canada with 183. Latin America and the Middle East and Africa combined for 156.
To develop an overall score out of 100, the report takes into account six factors:
Academic reputation. (40% weighting)
Employer reputation. (10%)
Faculty student. (20%)
Citations per entry. (20%)
International faculty. (5%)
International students. (5%)
QS offers a full breakdown of how it analyzes each set of results.
Some of the universities to just miss out on the top 50 include the University of Bristol (U.K.), Delft University of Technology (Netherlands), University of Wisconsin-Madison (U.S.) and the University of Warwick (U.K.).
U.S. universities are collectively on the rise, with more improving than falling in the 2019 report. The top four spots also retained their positions from the 2018 report. Number one on the list has now held first place for seven years straight, a record in the rankings.