Top 50 Video Games of All Time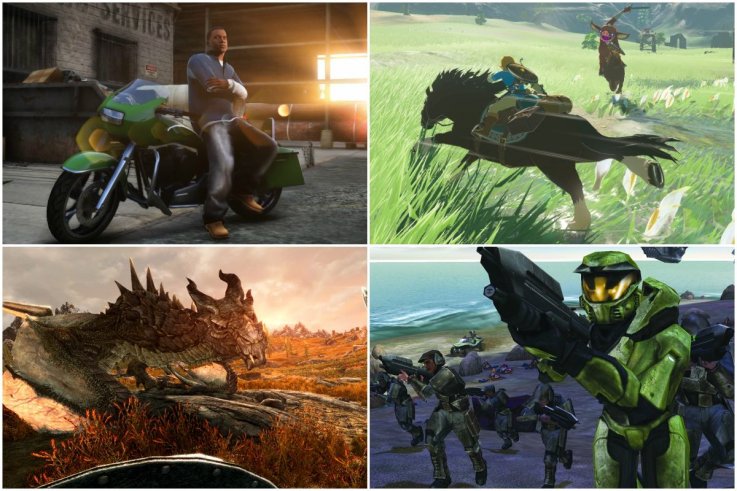 The world's first video game was invented all the way back in 1958. It was a pretty simple tennis game developed by physicist William Higinbotham.
Since then, the industry has grown exponentially—save for an over-saturation crash in 1983—and consumers have gone from arcade gaming to home gaming and, eventually, online gaming.
Remember getting three friends together for a sleepover so you could play Mario Kart 64? Those days are long gone, along with saving up quarters to go and play Ms. Pac-Man or Galaga at the local arcade.
As sad as that may be, gamers have been treated to dozens of breakthrough games since the turn of the 21st century: Nintendo keeps rolling out hits, Rockstar has taken off with Grand Theft Auto and sports games have started to lead the market.
Thanks to Metacritic, we can count down the 50 best video games based on aggregated reviews. The site gives games a critics' score out of 100 and also a user review score out of 10. Interestingly—although not surprisingly—only six games made before 2000 made the list. (One of those, however, is number one.)
Like Star Wars: The Last Jedi, consumers don't always agree with critics. A few games from the Top 50 have relatively poor user rankings. But since the order comes from the critics' reviews, not a single game earned lower than 95 out of 100. (Games had to have at least seven reviews to be ranked.)
To give you an idea of how close the competition is, neither The Last of Us on PlayStation 3 and Legend of Zelda: Twilight Princess on Wii made the cut. Tony Hawk's Pro Skater, though, made the list a lot of times.
So what are the 50 most critically acclaimed video games of all time? Click through and find out.
Newsweek has affiliate partnerships so if you make a purchase using our links, we may earn a share of the sale.​