Top Al-Qaeda Commander Nasir al-Wuhayshi Killed in U.S. Drone Strike: Reports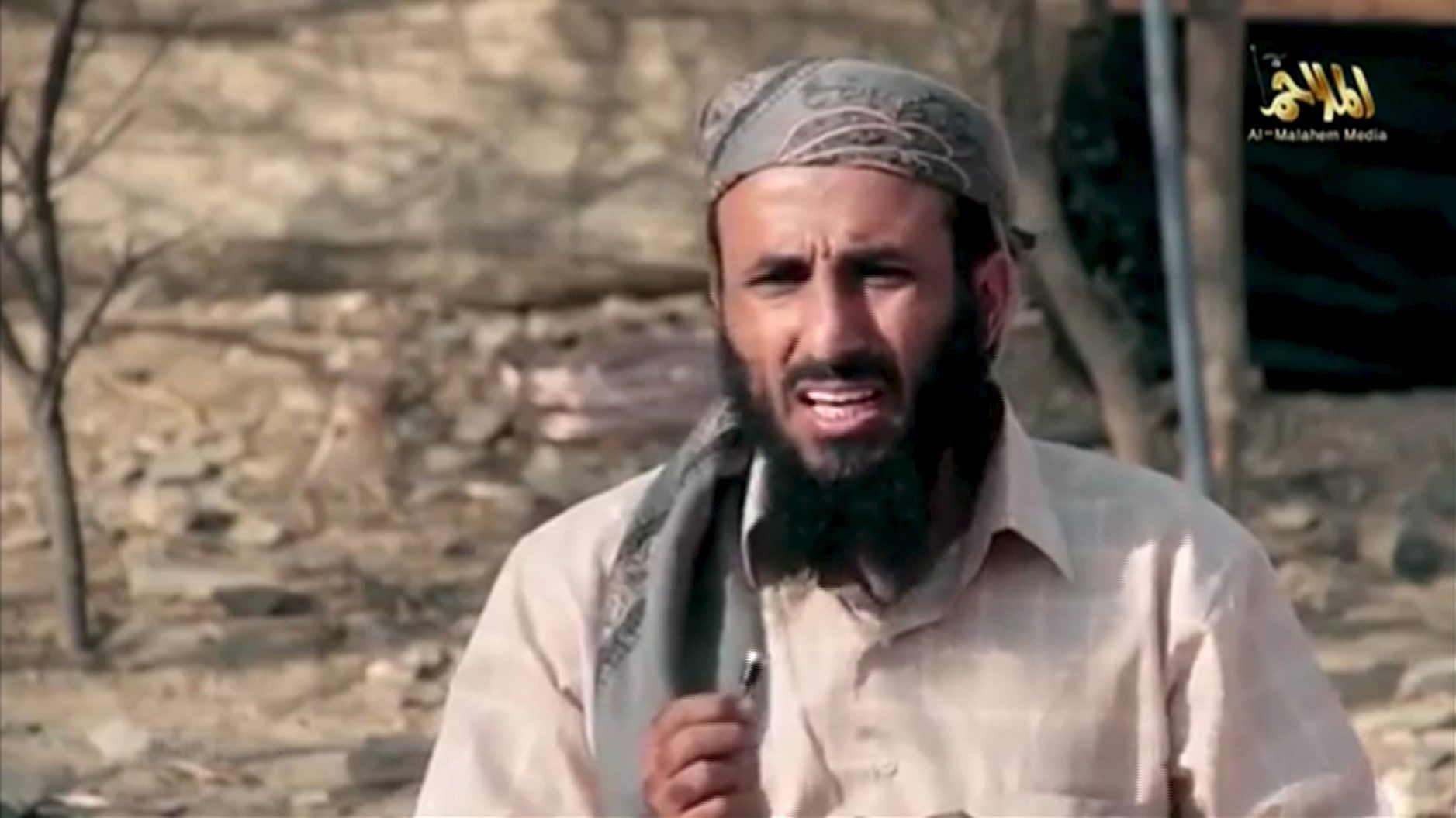 Nasir al-Wuhayshi, the leader of one of Al-Qaeda's most powerful branches, has been killed in Yemen by a U.S. drone strike, according to media reports.
The death of Wuhayshi, who was head of Al-Qaeda in the Arabian Peninsula (AQAP), the group that claimed responsibility for the deadly attacks on the offices of French satirical magazine Charlie Hebdo in January, and deputy leader of Al-Qaeda's international organization, was confirmed by a video statement published online by AQAP, the Guardian reports. Wuhayshi was in his late 30s.
"Our Islamic nation, this was one of your champions and leaders," AQAP official Khaled Batarfi said in the statement. "In our time…the leaders of jihad have been killed. But the blood of these leaders has only increased the insistence on jihad."
Batarfi also said Wuhayshi "passed away in an American strike, which targeted him along with two of his mujahedeen brothers, may God rest their souls." Qassim al-Raymi, AQAP's second-in-command, has been named as his successor, according to Reuters. Wuhayshi was also instrumental in creating Ansar al-Sharia, an AQAP offshoot, in 2011 that targeted disaffected youth in Yemen, the BBC reports.
Wuhayshi, who was seen as a successor to Al-Qaeda leader Ayman al-Zawahri and named his deputy in 2013, was close to Osama bin Laden before the September 11, 2001, attacks on the U.S., Reuters reports. Al-Qaeda has not confirmed exactly how or when Wuhayshi died.
The U.S. said it is investigating Wuhayshi's death. According to Reuters, Wuhayshi is the sixth AQAP leader killed this year in suspected U.S. bombings. The U.S. State Department offered up to a $10 million reward for anyone who could bring Wuhayshi to justice.
Wuhayshi's death is a significant blow to the group and shows the U.S. "still has the ability to to target the group despite [Yemen's] descent into armed chaos," according to terrorism analysis organization the Soufan Group.
"Without Wuhayshi, Zawahiri's ability to project his leadership is in even greater crisis," according to the Soufan Group.