Top British Politicians Implicated in Child Sex Crimes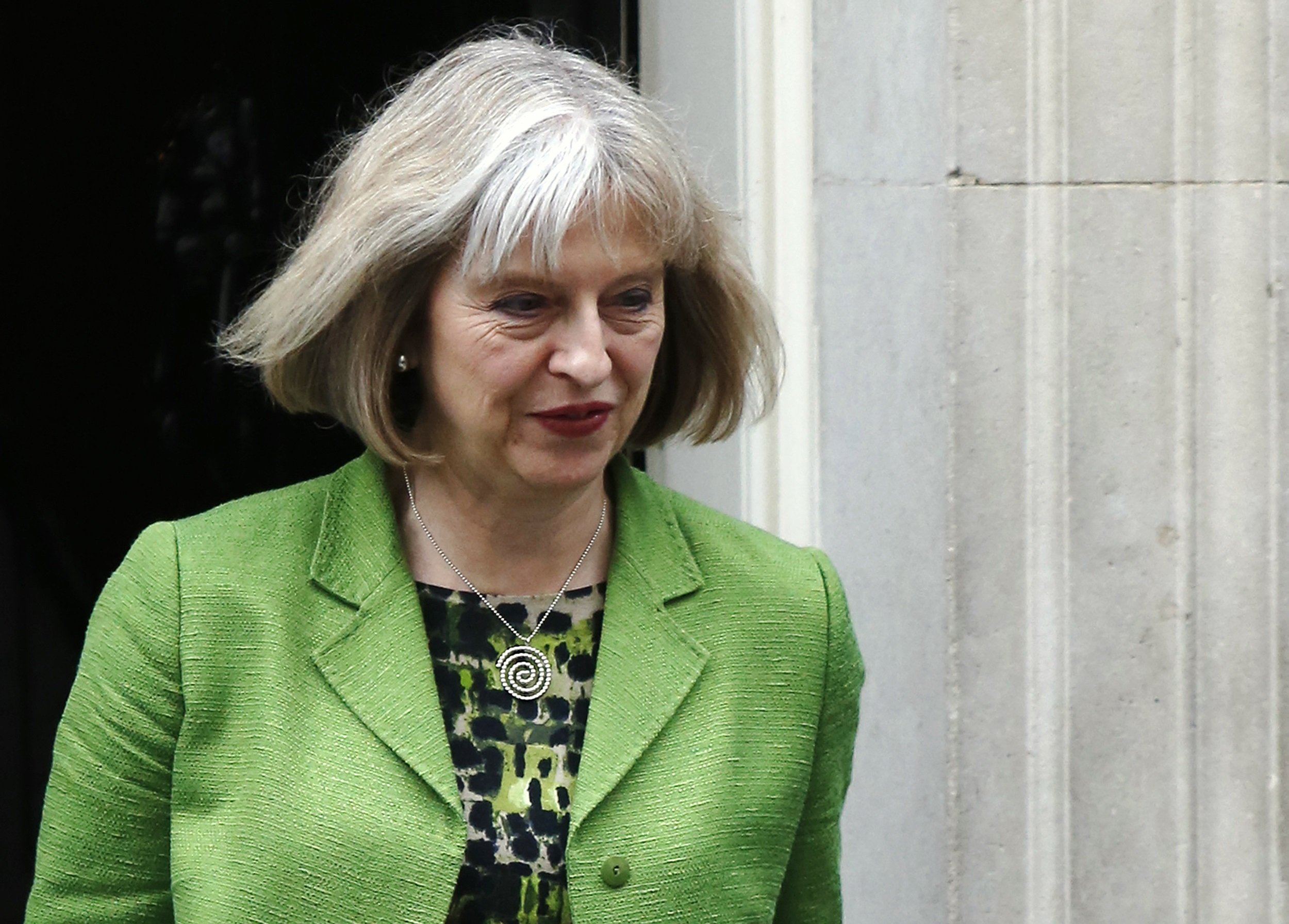 The British government is finally acknowledging that politicians have sexually abused children and that the crimes were covered up.
British Home Secretary Theresa May told the House of Commons on Monday that her department had for many years helped cover up accusations of child sex abuse against members of Parliament and other senior public figures.
May said the government has now adopted "a presumption of maximum transparency" and announced two inquiries. Prime Minister David Cameron earlier insisted that "we're going to leave no stone unturned to find out the truth about what happened."
Fortunately for Cameron, he was still at school in 1983 when Geoffrey Dickens, a Conservative MP who is now dead, compiled a dossier containing details of eight high-profile people whom he alleged were involved in child abuse.
Dickens handed this evidence to the then home secretary, Leon Brittan, who has recently explained how he handed it to officials, having earlier said he could not remember what had happened to it. The Home Office is now unable to say what became of the dossier, leading to the suspicion that it was deliberately destroyed.
On Monday, May made the surprising assertion that there had never been a dossier. Dickens had instead written letters to the Home Office. She added that an earlier investigator had found "no evidence" that the 114 files relating to allegations of child sex abuse committed between 1979 and 1999, which the Home Office has since managed to lose, had been "removed or destroyed inappropriately."
Lord Tebbit, a close ally of the prime minister at the time, Margaret Thatcher, has in recent days taken to the airwaves to explain how different things looked in the 1980s. "At that time, I think most people would have thought the Establishment, the system, was to be protected, and that if a few things had gone wrong here and there, it was more important to protect the system than to delve too far into them," he said.
This refusal to investigate allegations was completely wrong, Tebbit said, but it was "almost unconscious" and just "the thing that people did at that time."
The significance of recent events is that the Establishment, a word used to signify the network of the most powerful people in Britain, has finally admitted that the sexual abuse of children is so dreadful that to cover it up is unacceptable.
Such a tide of openness has already swept through the Roman Catholic Church, and, more recently, horrific cases involving the British Broadcasting Corp. and Britain's National Health Service have come to light. BBC stars including Jimmy Savile (who died in 2011) and Rolf Harris (who starts a prison sentence this month) were found to have engaged in predatory behavior for decades.
It is now the politicians' turn to experience the exposure of past misdeeds. The process has already begun. In November 2012, Simon Danczuk, Labour MP for Rochdale, alleged that one of his predecessors, Liberal MP Cyril Smith, who died in September 2010, was a "29-stone bully" who sexually abused boys.
Danczuk said that as a result of the Savile scandal, Smith's alleged victims were coming forward. Prosecutors admitted they had considered bringing charges against Smith in 1970, 1998 and 1999 but had mistakenly decided not to do so.
The MPs who have demanded a proper investigation into the accusations of sexual abuse against children by politicians and others have so far been restrained about naming the public figures whom they suspect of committing the crimes. The police must now investigate, after which the Crown Prosecution Service has to decide whether to bring charges and the courts have to determine innocence or guilt.
In December 1983, after Dickens submitted his first evidence of abuse to the Home Office, he told his family, "That's it now. Let it all begin. This is going to blow it all apart."
But it didn't, and Dickens died in May 1995 without any action having been taken. Only in October 2012, after the Savile scandal broke, did Tom Watson, a Labour MP, assert in the House of Commons that there is "clear intelligence suggesting a powerful pedophile network linked to Parliament and to Number 10."
Two months later, police confirmed they had established Operation Fairbank to investigate allegations that politicians and other public figures had abused young boys at Elm Guest House in Barnes, southwest London, in the 1970s and 1980s. The results of that investigation are now likely to bring all the accusations made by Dickens and others into the open.