The Top Chromebook Gift Ideas of 2020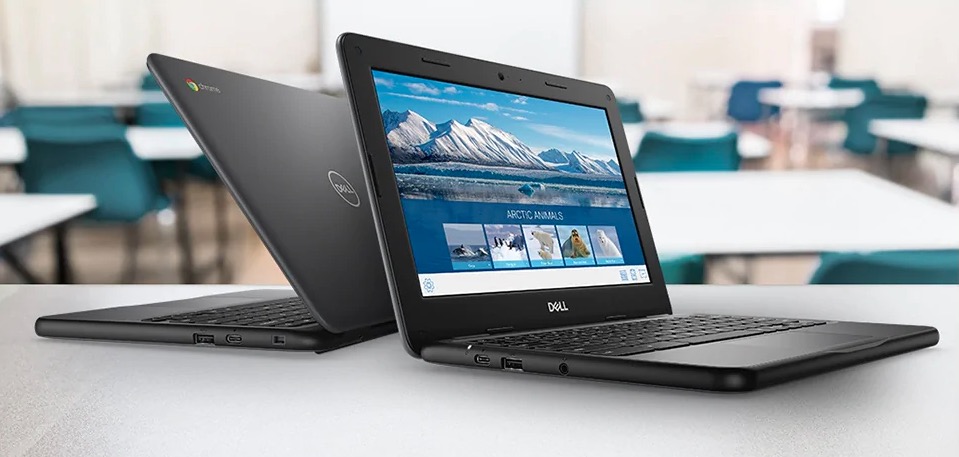 These are the best Chromebooks to give as gifts and the best Chromebook accessories to buy as a gift in 2020. This year kids and adults are spending more time with Chromebooks. If you are looking for an upgrade to give to a kid or grandkid, we have you covered. We also have a listing of our favorite Chromebooks that are great for anyone to use.
From entry-level rugged and ready for school to beautiful and powerful, these are the best Chromebooks to give as gifts in 2020.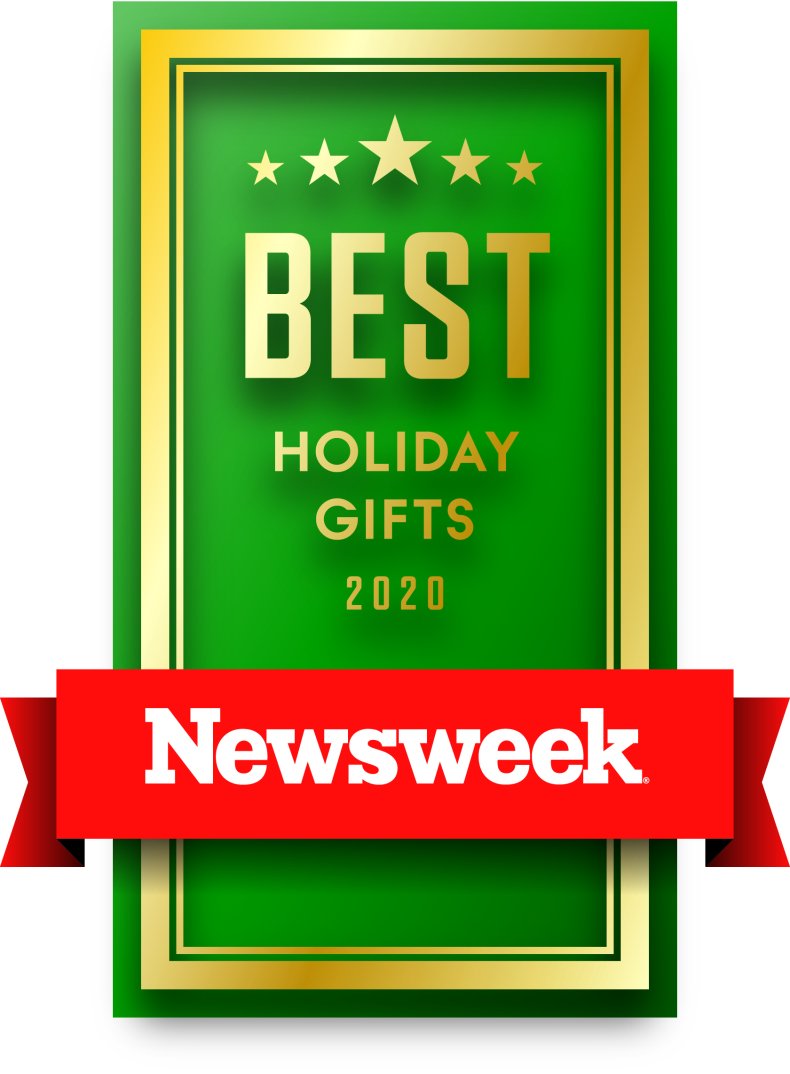 Galaxy Chromebook—$999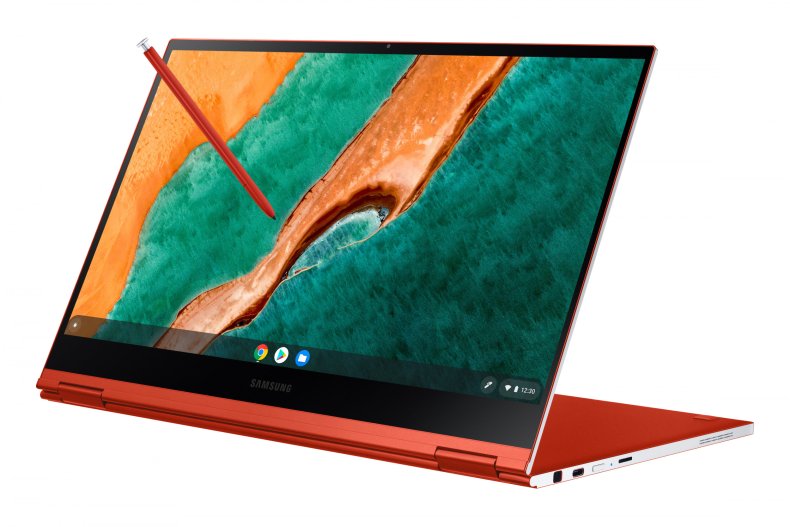 The Samsung Galaxy Chromebook is a premium device with an incredible screen, and you can swivel the display all the way around to use this as a tablet. We love the bright and crisp images on the 4K display and the speed that comes from the 10th generation Intel Core i5 processor and 8GB of RAM. This is a powerful Chromebook that could stop recipients from complaining their Chromebook is too slow.
We love that this model includes a pen that stores in the Chromebook. The pen lets you take notes or draw, and it stores inside the Chromebook, so there is less chance that you will lose it.
Buy now at Amazon, Best Buy and Samsung.
Pixelbook G—$649 and up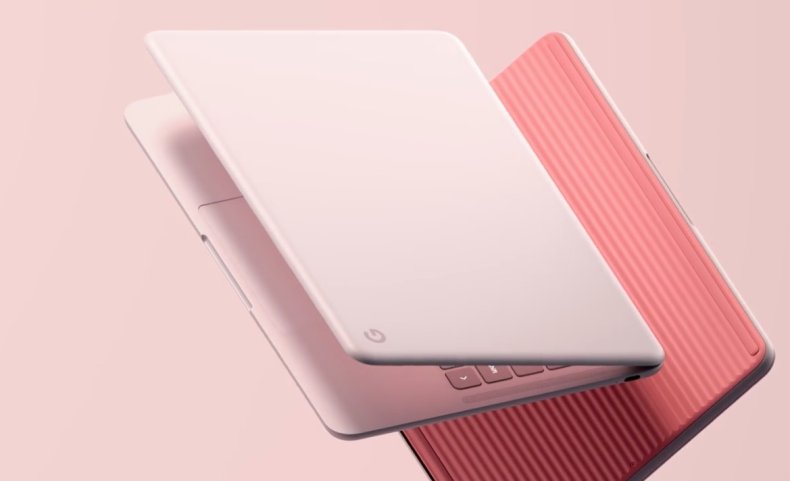 The Pixelbook Go is an excellent gift for 2020. The Not Pink color option is decidedly pink, making it a standout Chromebook that many kids and adults will enjoy. The laptop is only two pounds and with 12 hours of battery life, it is ready to go anywhere. We especially like the option to get two hours of power from a 20-minute charge.
The 13.3-inch touch screen is very nice, and, on the higher-end model, it is a 4K screen, which power users will enjoy. The 1080P webcam is great for remote learning, remote work and just catching up with friends. Google's Hush Keys deliver a quieter typing experience, which is also handy for remote learning or just for use next to someone at home.
Buy now at Amazon, Best Buy and Google.
ASUS Chromebook Flip C434—$569.99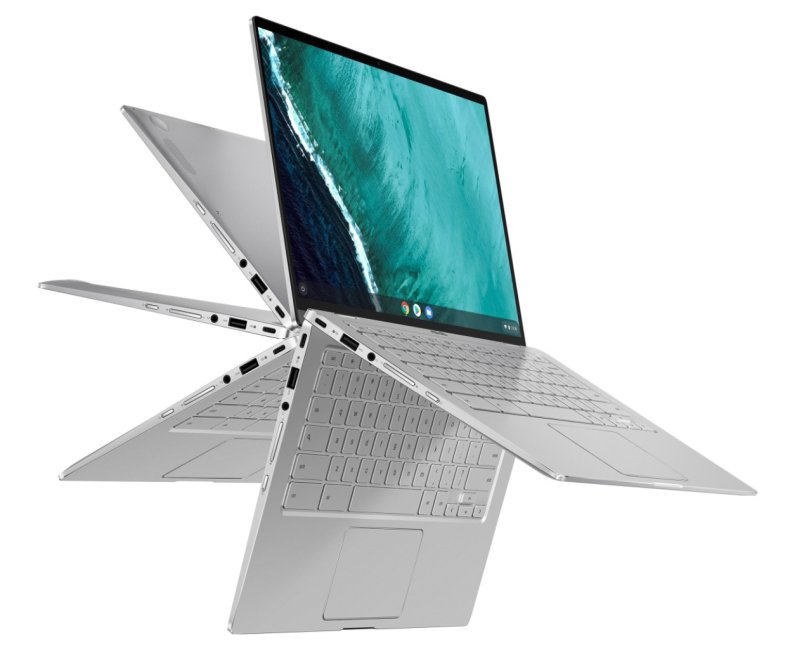 The Asus Chromebook Flip C434 name is a bit much, but this Chromebook is one of the best that you can get at the price. The 14-inch display is vivid, and thanks to very slim bezels, the notebook is still very portable even with a bigger screen. The premium metal design is a great addition and a very nice touch at this price.
The person you give this to will love being able to flip it around into tablet mode or set it in tent mode to watch YouTube or Netflix when done with work or schoolwork.
Buy now at Amazon, Best Buy and Asus.
Samsung Chromebook 4—$229 and up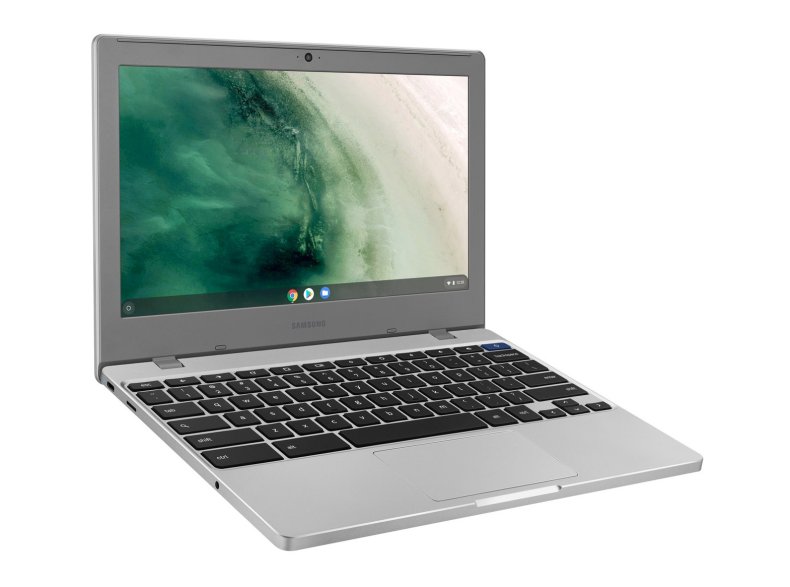 The Samsung Chromebook 4 is one of the best budget Chromebooks that you can buy as a gift this year. The 11.6-inch display looks sharp, and the smaller screen makes this option super portable. It's perfect for younger kids who need a Chromebook for school and for taking on road trips or using around the house.
With up to 12.5 hours of battery life, it's going to last a full day. We like the low entry price of this model, but if you think that the recipient needs more storage for keeping things on the device while not connected to the internet, you can opt for the 64GB model for about $50 more.
Buy now at Amazon, Samsung and B&H Photo.
Dell Chromebook 3100—$249 and up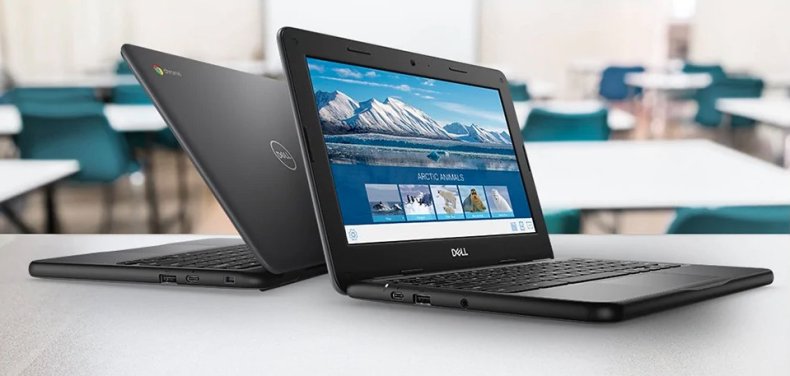 This is the Chromebook to give to kids who are tough on their toys and gadgets. The Dell Chromebook 3100 is a rugged Chromebook designed for students. The design is chunkier, and it is a bit bulkier than our other picks, but that's because it is designed with durability and kids in mind.
While it isn't a powerhouse, this Chromebook offers everything one needs for work and a little play. This model features an 11.6-inch anti-glare display, so it is easier to see outdoors, but it is not a touch screen. Available in 16GB or 32GB of storage.
Chromebook Keyboard from Logitech—$49.99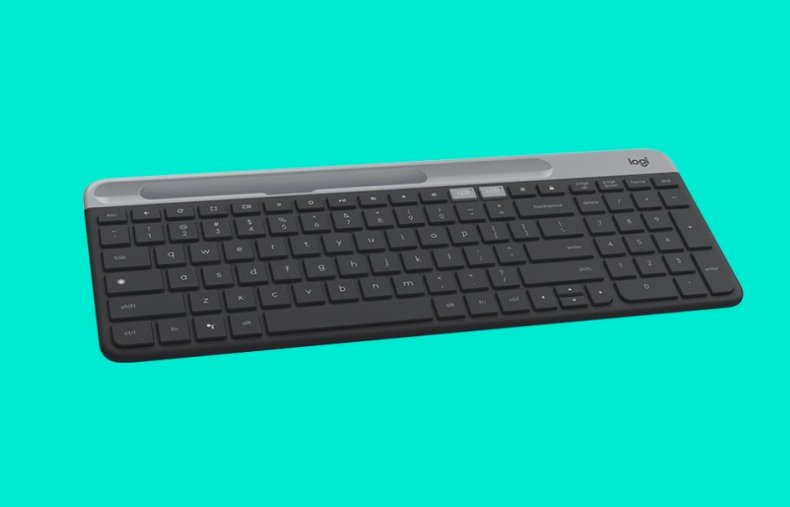 The Logitech K580 Slim Multi-Device Wireless Keyboard Chome OS Edition is the keyboard to buy for someone who spends all day on a Chromebook. The key layout is the same as a Chromebook, including the Google Assistant button.
This is a larger keyboard, making typing longer documents or just using the Chromebook all day easier for many users, especially if they are on an 11.6-inch Chromebook. It works with multiple devices so it can connect to the Chromebook and a phone or tablet with easy switching back and forth.
Buy now at Amazon, Best Buy and Logitech.
Charging Cable and Spare Charger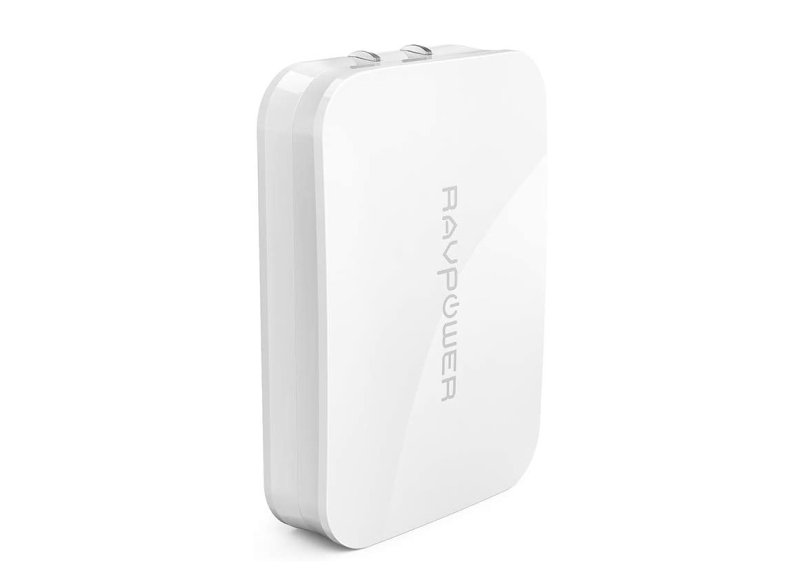 The best gift you can give a Chromebook user who already has a Chromebook is a spare charger and cable. This is especially great for kids, as it allows them to keep one charger in a bag and one at the desk or wherever they keep the Chromebook. Their parents will also love you for this gift.
We recommend the RavPower USB Wall Charger that is $17.99 at Amazon. We've been using this as a travel charger for a long time and love how fast it charges our gadgets.
Pair this up with an AmazonBasics Double Braided USB C cable for $16.99, and you've solved the headaches of a missing charger and cable.
Buy now at Amazon.
Micro SD Card—$9.99 and up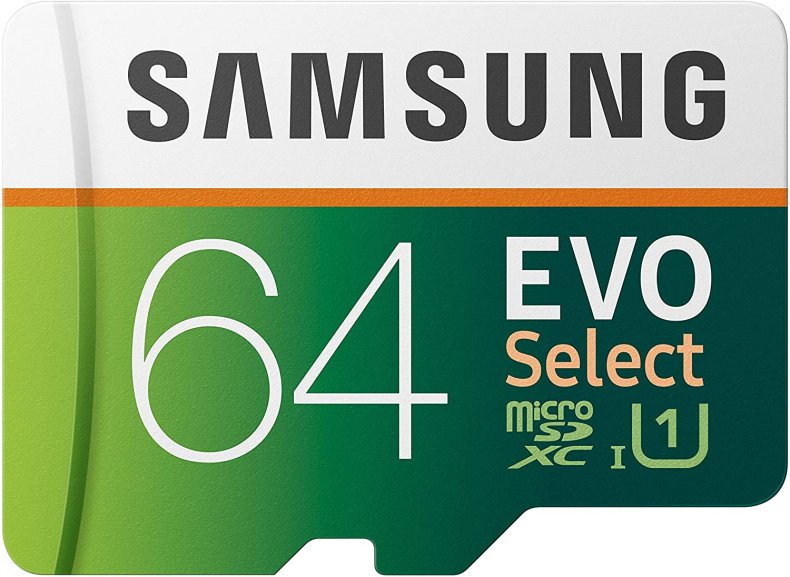 Many Chromebooks only offer a little onboard storage, but most include a MicroSD card slot. This makes a MicroSD card a great gift for Chromebook users and an affordable one.
The Samsung Evo Select MicroSD card costs under $10 for 64GB, which doubles or quadruples the storage of some Chromebooks, and for $29.99 you can get a 256GB MicroSD card.
If you are giving this as a gift, check to make sure the Chromebook includes a MicroSD card slot. As long as it does, this can be used to store data for apps, photos and even offline movies.
Buy now at Amazon.
USB C Hub—$37.99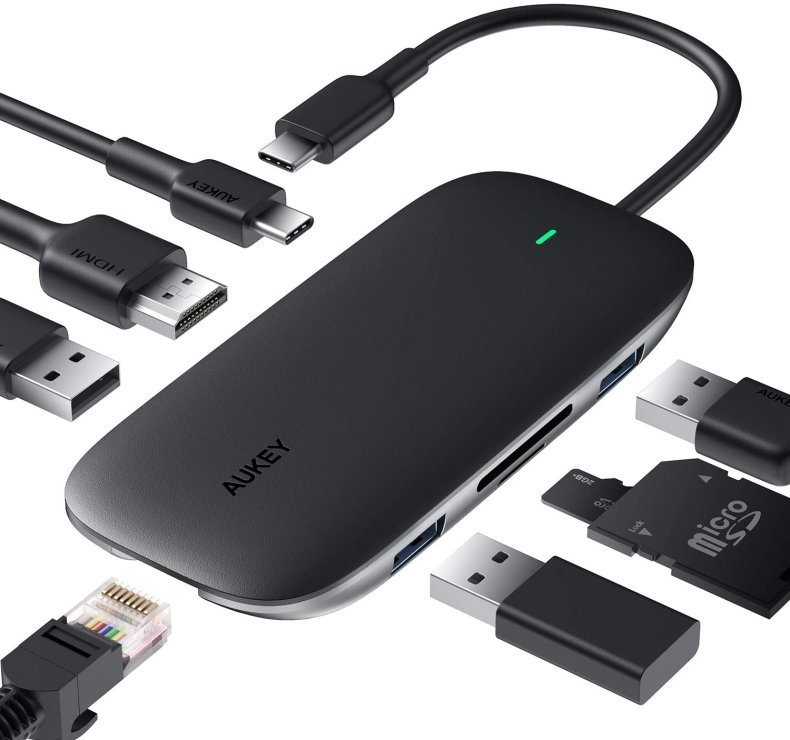 Most Chromebooks only include one or two USB C ports, but people need to plug in all types of things. Giving a USB C Hub as a gift is like unlocking unlimited possibilities for a Chromebook user. Well, maybe not unlimited, but a lot of connectivity options with this pick.
The Aukey USB C Hub includes an Ethernet port to connect to the internet, an HDMI port, three standard USB ports, one USB C port and a full-size SD card slot. This is small enough to go with them, but also handy at a desk and it supports full speed pass-through charging. That means if they plug their charger into the hub, it will charge the Chromebook without a second cord to plug in.
Buy now at Amazon.
Newsweek may earn a commission from links on this page, but we only recommend products we back. We participate in various affiliate marketing programs, which means we may get paid commissions on editorially chosen products purchased through our links to retailer sites.