Top Commander Fears Taiwan Could Be Invaded Within 6 Years After China Sends U.S. Warning
A top U.S. military leader believes that China may move to invade the disputed territory of Taiwan in less than half a decade.
Admiral Phillip Davidson, leader of the U.S. Indo-Pacific Command, suggested that China could attempt to reclaim the island by 2027 during a hearing of the Senate Armed Services Committee on Tuesday. Davidson said that China hopes to overtake the U.S. on the world stage by 2050, while invading Taiwan could be on the horizon far sooner.
"I worry that they're accelerating their ambitions to supplant the United States and our leadership role in the rules-based international order," Davidson said. "They've long said they want to do that by 2050, I'm worried about them moving that target closer.
"Taiwan is clearly one of their ambitions before that," he added. "And I think the threat is manifest during this decade. In fact, in the next six years."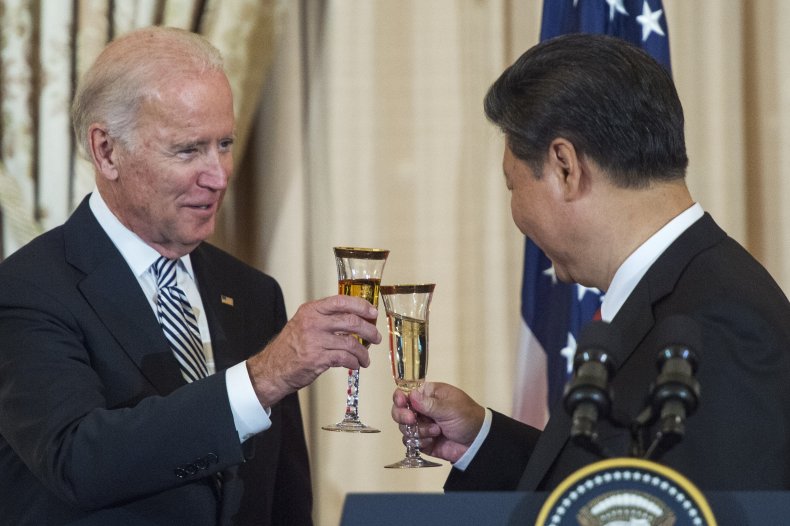 Like most other countries in the world, the U.S. does not have a formal diplomatic relationship with Taiwan amid the dispute with China, although informal relations are well established. Davidson said that "forty years of the strategic ambiguity" had "helped keep Taiwan and its current status" but that the official U.S. stance on the matter "should be reconsidered routinely."
Davidson's comments come only days after Chinese Foreign Minister Wang Yi warned President Joe Biden against showing support for the independence of Taiwan, calling China's claim to the democracy that broke away from it in 1949 an "insurmountable red line."
"The one China principle is the foundation of the U.S.-China relationship," Wang said during a Sunday press conference. "An insurmountable red line. There is no room for concession or compromise on Taiwan. And we urge the new U.S. administration to understand the sensitivity of the issue and move away from the previous dangerous practice that was playing with fire."
Taiwan was one flashpoint of increased tensions between the administration of former President Donald Trump and China, with the U.S. moving to strengthen the informal relationship with Taiwan. The last move happened week before Trump left office, when the administration lifted rules that had restricted diplomatic contacts with the country.
The Biden administration has shown little sign that intends to appease China on the Taiwan issue. Biden warned Chinese President Xi Jinping against taking "increasingly assertive actions in the region, including toward Taiwan" during the first phone call between the two leaders last month, according to the White House.
The relationship between China and Taiwan has also become increasingly uncertain in recent months, with China ramping up military exercises near the disputed territory. China has threatened to invade Taiwan if it formally declares independence.
Newsweek reached out to the White House for comment.