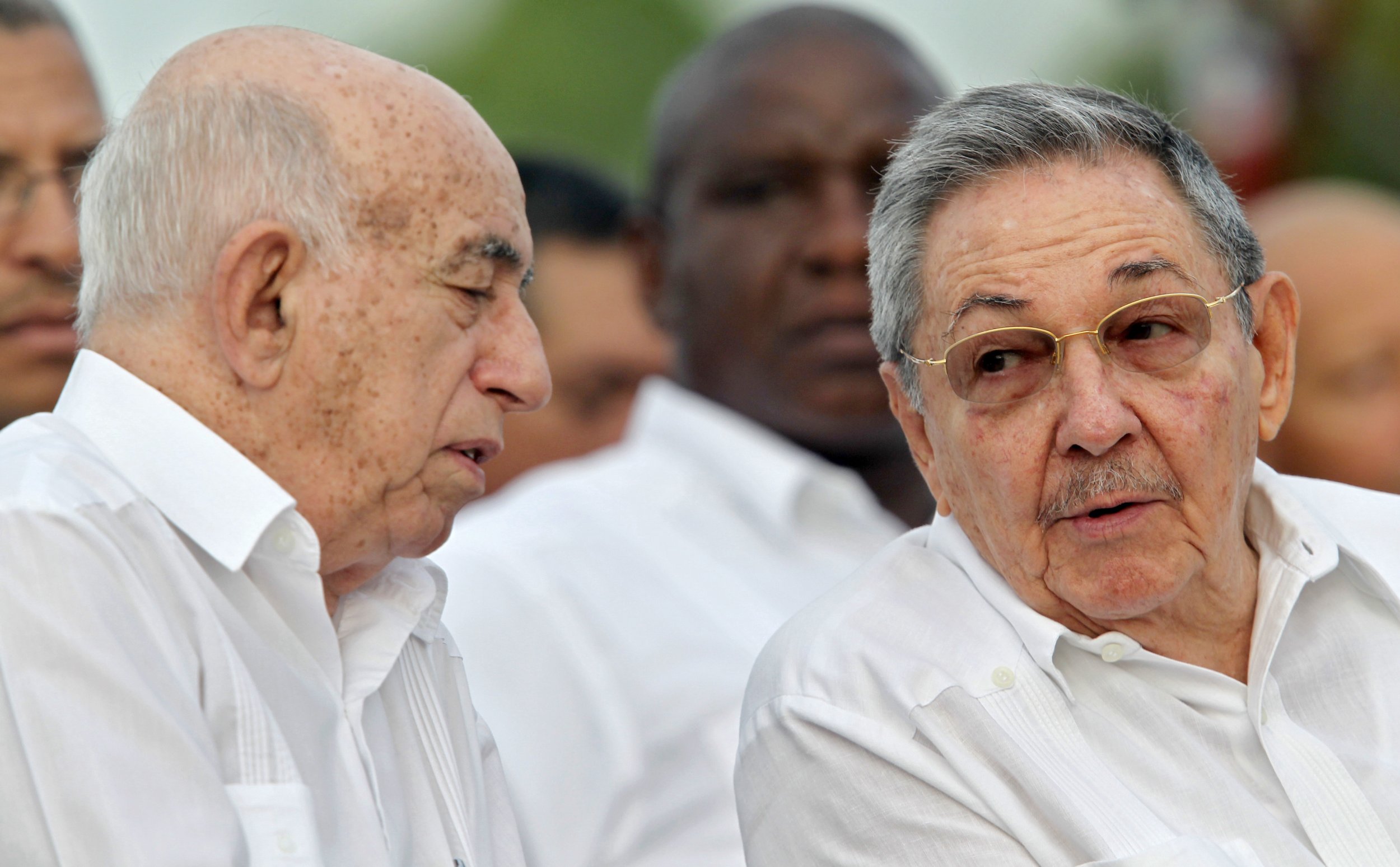 A top Cuban Communist Party official says he is skeptical about any low-cost or free offers to increase Internet access for the island nation, despite the country's notoriously low Internet penetration rate. Only 5 percent of Cubans have regular access to the Internet, one of the lowest rates in the world, according to Freedom House, an independent watchdog organization. About 25 percent of the population has access to the country's intranet, which hosts mostly pro-government websites.
José Ramón Machado Ventura, the second-highest ranking member of the Communist Party of Cuba, behind President Raúl Castro, said in an interview with the daily newspaper Juventud Rebelde that "thewhole world knows that there is no Internet in Cuba because it has a high cost.... There are some people who want to give it to us for free, but not for Cuban people to communicate but to penetrate us and do ideological work for a new conquest." The paper is published by the Cuban Young Communist League.
While Machado did not mention any companies by name, The Miami Herald has reported that Google previously offered to expand Wi-Fi access countrywide at a low cost. Reached by email about the Herald story, a Google representative said, "We have nothing further to share at this time."
Google Executive Chairman Eric Schmidt visited the country in June "to promote the virtues of a free and open Internet," reported Cuban newspaper 14 y Medio, run by dissident blogger Yoani Sanchez.
Machado, who serves as one of five vice presidents on the Council of State, said it is the intention of the United States government to topple the Cuban government that came to power in 1959 on the heels of the Communist revolution led by Fidel Castro. "We have to have the Internet, but in our form," he said. President Barack Obama's administration recently announced the reopening of embassies in Washington, D.C., and Havana, a sign that decades-long hostilities between the two countries are easing.
While government-sponsored Wi-Fi is available in most urban areas, it remains out of reach for most Cubans. The average monthly wage in Cuba is around 471 pesos, or about $20, while an hour of Wi-Fi access costs $4.25.