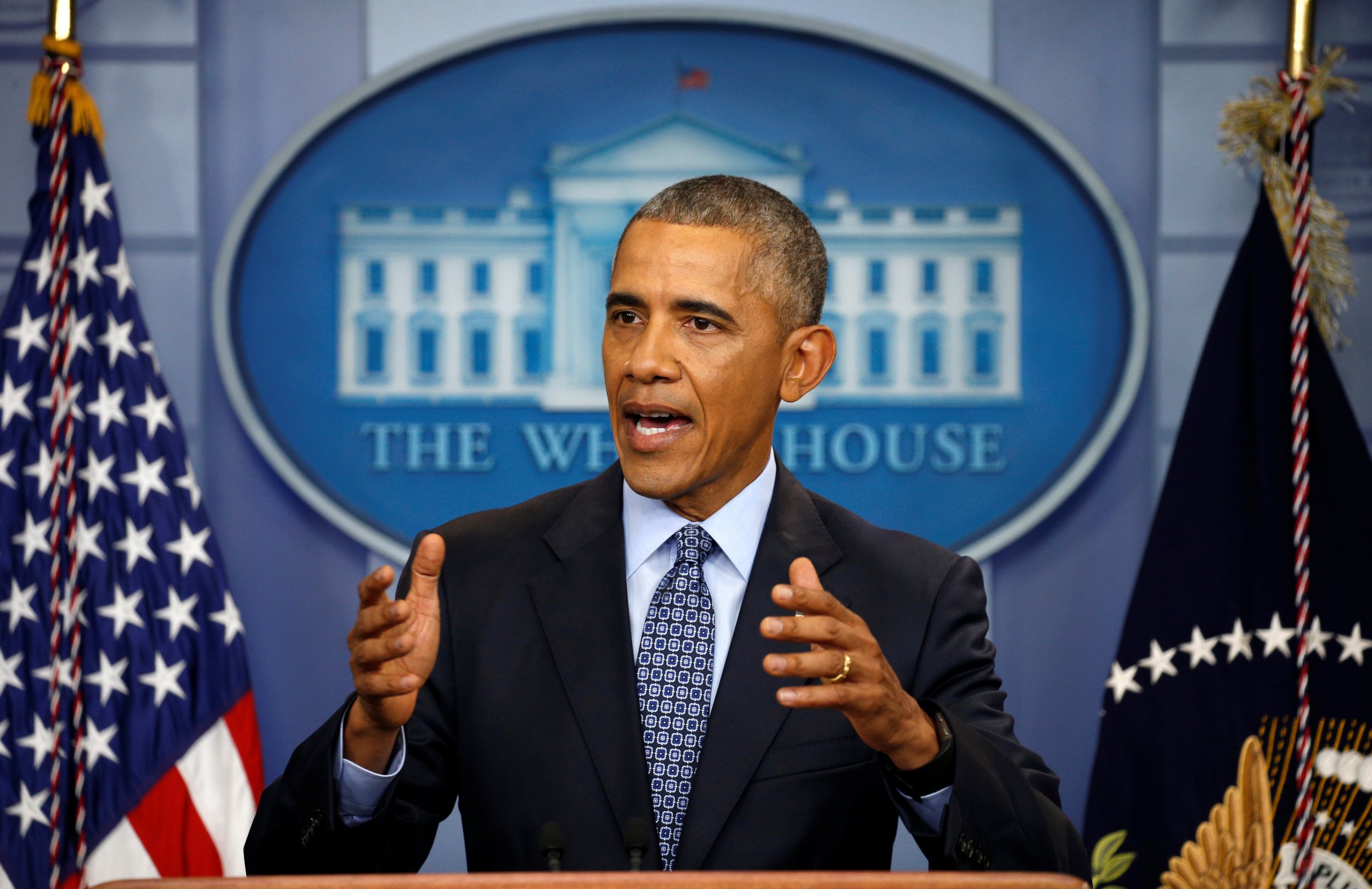 Former president Barack Obama's administration should have taken a stronger stance on Russia's alleged attempt to influence the outcome of the U.S. election, according to the top Democrat on the House Intelligence Committee.
Representative Adam Schiff said in an interview with CNN's State of the Union on Sunday that the then-administration's failure to act sooner was a "very serious mistake."
"The Obama administration should have done a lot more when it became clear that not only was Russia intervening, but it was being directed at the highest levels of the Kremlin," he told host Dana Bash.
Schiff added: "I think the administration needed to call out Russia earlier, needed to act to deter and punish Russia earlier, and that was a very serious mistake."
The Obama administration did impose sanctions on Russia in December, expelling 35 Russian diplomats in response to allegations from U.S. intelligence agencies that Russia was responsible for a cyber attack on the Democratic National Committee in an effort to prevent Democrat candidate Hillary Clinton from winning the election.
President Donald Trump has sent out a number of mixed messages on the topic, initially failing to acknowledge Russia may have been responsible for the election hack, and more recently seeking to clarify in the midst of numerous investigations into Russia's alleged involvement in the election that he personally is not being investigated.
On Saturday, Trump said on social media: "Since the Obama Administration was told way before the 2016 Election that the Russians were meddling, why no action? Focus on them, not T!"
However, Schiff also said in the CNN interview that Trump's Tweet was a step too far.
"I think that was a mistake, but I have to contest what President Trump is saying, because for Donald Trump who openly egged on the Russians to hack Hillary Clinton's emails and celebrated every release of stolen documents—to criticize Obama is now a bit like someone knowingly receiving stolen property blaming the police for not stopping the theft," Schiff explained.