Top Democrats Blast Trump Over Report he Shared Classified Intelligence With Russia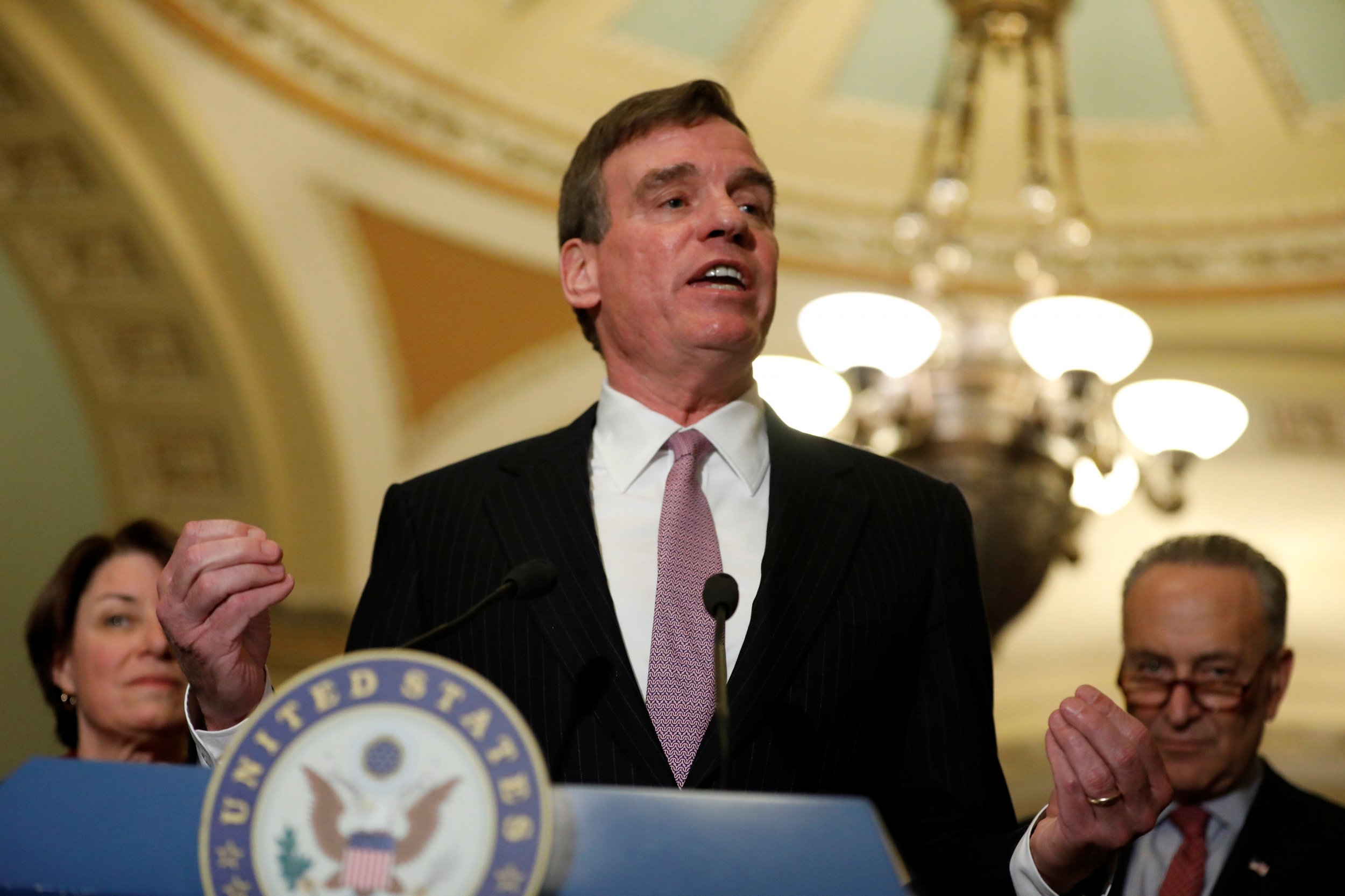 U.S. Senator Mark Warner, the top Democrat on the Senate Intelligence Committee, said allegations that President Donald Trump released classified information to Russia would be a "slap in the face" to the U.S. intelligence community, if true.
"Risking sources and methods is inexcusable, particularly with the Russians," Warner said in a comment on Twitter and distributed by his office, referring to a Washington Post report that Trump disclosed classified information to Russia's foreign minister during a meeting last week.
The U.S. Senate's No. 2 Democrat, Dick Durbin, said on Monday that Trump's conduct revealing classified information to the Russians, as reported by the paper, was "dangerous" and "reckless."
"This conduct by the president is not only dangerous, it's reckless. It is reckless for him to disclose to the Russian foreign minister and ambassador, sensitive, top secret information," Durbin told reporters outside the Senate.
Durbin said he had not been briefed separately on the matter and that he was commenting on the Post story. Classified information cannot be kept from a U.S. president, Durbin added, but he hoped Republicans will make it clear to Trump that his conduct "jeopardizes our national security."
The White House declared the allegations, first reported by the Post, "incorrect."
"The story that came out tonight as reported is false," H.R. McMaster, Trump's national security adviser, told reporters at the White House, adding that the leaders reviewed a range of common threats including to civil aviation.
At no time were intelligence sources or methods discussed. The president did not disclose any military operations that were not already publicly known...I was in the room. It didn't happen," he said.
Two U.S. officials confirmed to Reuters Monday that Trump disclosed highly classified information to Russia's foreign minister about a planned Islamic State operation.