Top Democrats to Launch Bid to Expose Details of Trump Putin Conversations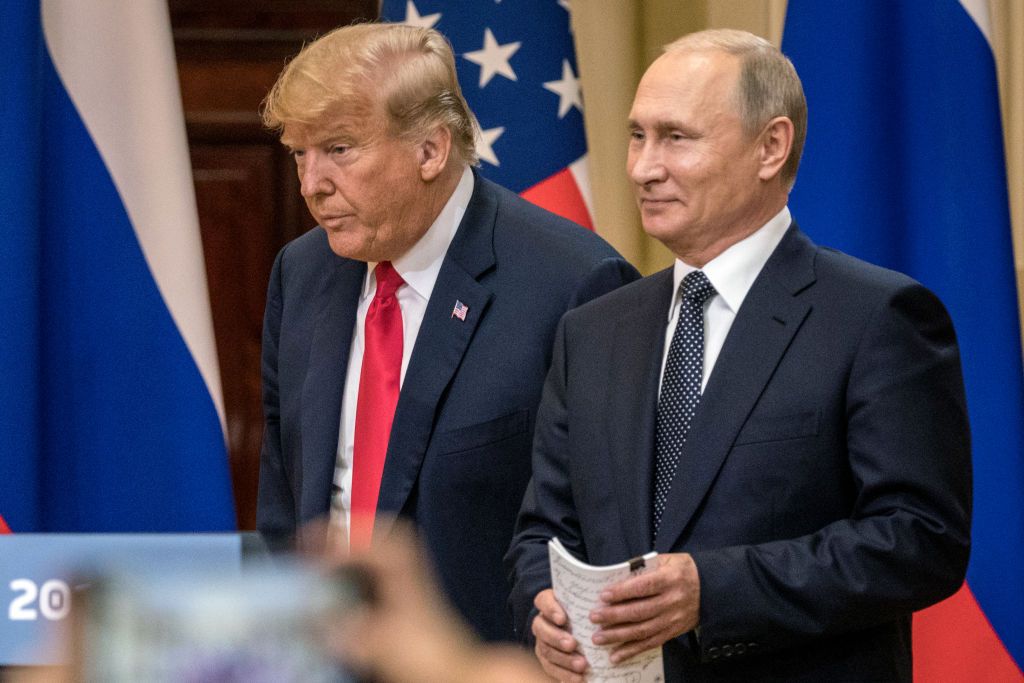 Two senior Democrats in the House of Representatives have told Politico that they are to take steps to compel President Donald Trump to reveal details of private conversations with Russian President Vladimir Putin.
Adam Schiff, the Intelligence Committee chairman, and Representative Eliot Engel, the Foreign Affairs Committee chairman, told the outlet that they in discussions with House General Counsel Douglas Letter about obtaining details of Trump's discussions with the Russian leader.
The president has come under pressure in recent months to disclose the details of his discussions with Putin, after the Washington Post reported in January that he had sought to shield what he had discussed in tete-a-tete meetings with Putin even from senior administration officials.
At last July's summit between Putin and Trump in Helsinki, Finland, the two spoke for more than an hour with only translators present, in what former U.S. government officials said was a sharp break with protocol.
At a press after the meeting, Trump appeared to back Putin's insistence that Russia had not hacked the 2016 presidential election over the assurances of his own intelligence agencies.
And in November's G20 meeting in Colombia Trump and Putin held an unscheduled meeting on the sidelines, despite the White House having cancelled a scheduled meeting between the leaders because of alleged Russian aggression towards Ukraine.
Since seizing control of the House in November's mid-terms, Democrats have pledged to place Trump's relationship with Putin under greater scrutiny.
Special counsel Robert Mueller is currently probing allegations that senior Trump aides colluded with Russian officials to secure Trump's election, as well as claims the president attempted to obstruct investigations into the alleged crime.
"I had a meeting with the general counsel to discuss this and determine the best way to find out what took place in those private meetings — whether it's by seeking the interpreter's testimony, the interpreter's notes, or other means," Schiff told the publication.
The White `House is expected to mount fierce legal resistance to any attempt by lawmakers to acquire details of Trump's conversations with Putin.
"We are concerned about it because it's been many months since Putin and Trump met in Helsinki, and we still have no idea what they talked about," Engel told the publication. "That lack of transparency is troubling."