Top Digital Technology Trends for 2022
Let's explore the advances that will have a broad impact in 2022.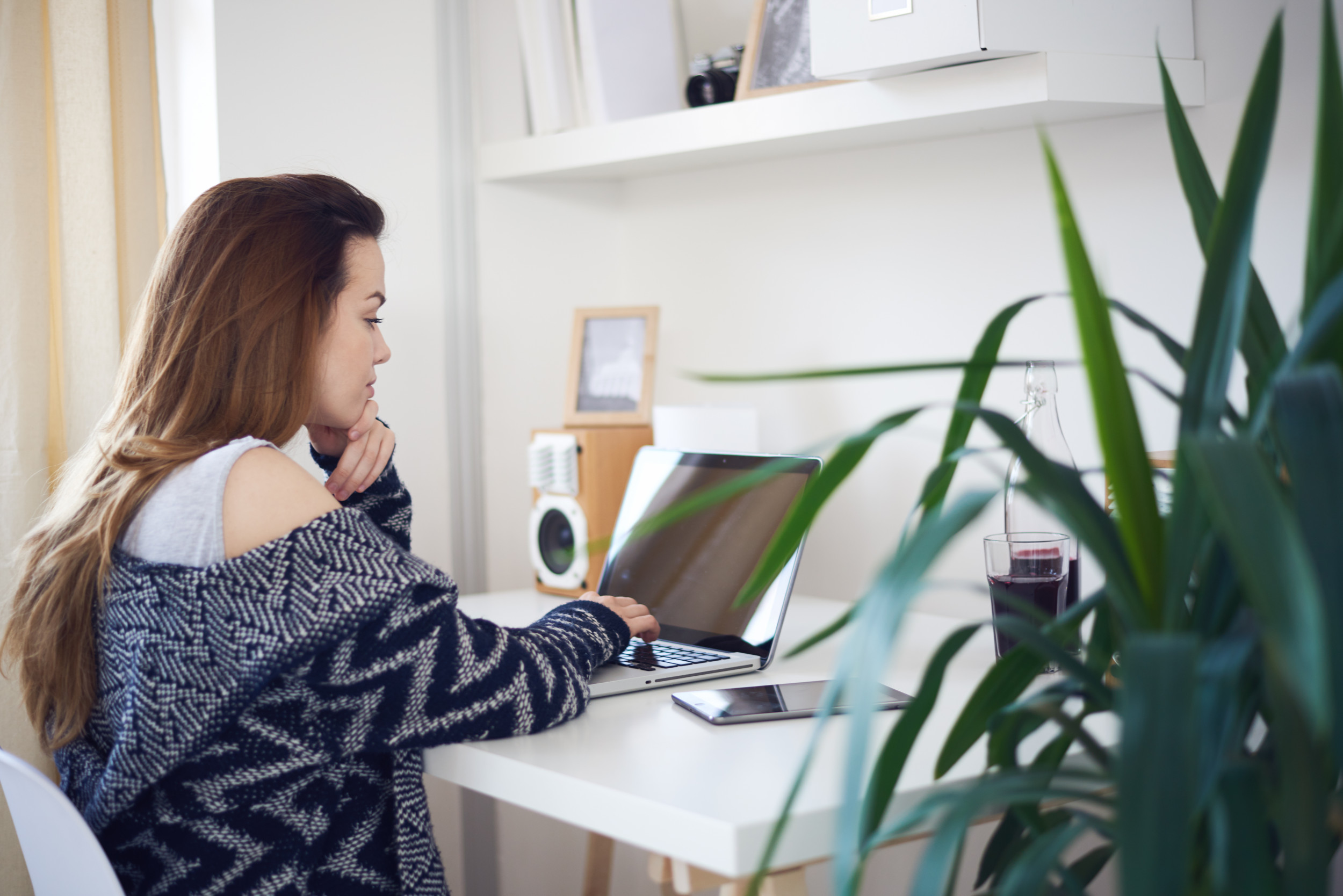 Digital is now the mainstream technology model. Businesses and consumers must manage how they operate from homes and remote locations with reliable, high-speed experiences. Consumers and customers demand rich, immersive, personalized experiences 24x7, when and where they want them. Technologists will push forward at a torrid pace to keep up with the demand to capture customer loyalty while optimizing the employee experience through process reinvention and more personalized collaboration experiences. Let's explore the advances that will have a broad impact in 2022.
Digital-First, Remote-First Enterprise
According to IDC, by the beginning of 2022, 70% of all organizations will have accelerated the use of digital technologies. Businesses will have a significant portion of their workforce working remotely in a hybrid model with the office. A digital-first approach speeds up the company's response in a 24x7 manner with rich, performant, personalized customer experiences scaled to meet a fully digital online experience. Businesses will continue to reinvent digital employee collaboration and processes to enable maximum engagement and productivity wherever they are. With customers and employees remote, connecting with the tools, collaborative applications, and experiences digitally is critical to businesses and their employees.
5G Finally Takes Off
2022 is the year 5G goes mainstream in the U.S.,with AT&T, Verizon and T-Mobile launching broad rollouts throughout the year. 5G provides higher reliability and bandwidth connectivity to allow for richer, more responsive experiences on mobile and desktop devices. AT&T and Verizon will ramp up their high-band and low-band millimeter-wave (mmWave) through 2022. Technology providers will leverage these capabilities to make their products more immersive on the device and expand use of the Internet of Things (IoT).5G use cases for IoT include video monitoring and detection, high-performance connected medical equipment, connected industrial machinery, connected vehicles and more.
AI in Cybersecurity
The volume and sophisticated nature of security breaches is a top-level issue for C-suite leaders and boards of directors. It is paramount for technology providers to have real-time monitoring and remediation capabilities to match the sophistication of cyber predators. In 2022, technology organizations will leverage AI to overcome these challenges, including real-time traffic monitoring, automation and security process reinvention. AI will provide real-time analysis of nefarious traffic patterns, enabling immediate response and remediation. AI advances will emerge to alert technology providers when cloud security best practices are violated, taking measures to address them rapidly.
Hybrid Cloud Takes Center Stage
Due to compliance, regulatory, security and privacy concerns, the enterprise still has a sizeable technology footprint in its own data centers. Enterprises migrated over 83% of workloads to the cloud, but they still need connectivity to what they host privately. The hybrid cloud acts as a hub between what is in public clouds and what remains on-premise. Technology businesses will utilize offerings from cloud providers like AWS Outpost, Microsoft Azure Stack and Google Distributed Cloud to consolidate their private cloud. These investments enable their private cloud footprint to mimic their new public cloud investments' data and compute processing capabilities.
Cloud-Native Applications and Platforms
Technology organizations picked the low-hanging fruit in cloud migration, though much of it was lifted and shifted to use cloud technology in its most basic form. Cloud-native applications leverage cloud technology explicitly instead of being reworked to be compatible using virtual server instances in the cloud. To optimize the digital experience, technology providers will take full advantage of the cloud capabilities natively, such as self-service provisioning, elasticity, breadth and the power of cloud-managed services. Cloud-native will be a strategic differentiator using cloud technology to offload hosting burden and cost and to optimize business and technical process automation. Cloud-native allows technical and business teams to respond at the 24x7 speed digital requires.
Peak "As a Service" Demand
The move to digital-first, remote-first requires businesses to enable remote digital, automated experiences for their employees, cutting down on time to optimize processes."As a service" offerings allow companies to procure solutions through OpexEX instead of one-time CapEx expenditures, allowing easier purchasing. Many technology providers responded with a portfolio of "as a service" offerings to meet these needs, from hardware to traditional on-premise software vendors. Technology providers are now rushing to meet "as a service" demand, otherwise they'll be left behind. Big winners will be Salesforce, Zoom, HubSpot, ServiceNow, Atlassian, Adobe and the big three cloud providers: Amazon AWS, Microsoft Azure and Google Cloud.
Privacy Laws Will Govern a Larger Percentage of the Population
Massive amounts of data are stored and processed by today's technology to meet the personalized "what I want when I want it" digital demand. A veritable storm of concerns will pop to the fore in 2022, requiring transparency and regulations governing how our data is used, processed and secured to ensure we are all protected.The concerns will affect more than just big tech, reaching far and wide across the technology spectrum. 2022 will see more regulation and stringent requirements across a wider swath of the world's population. Innovative privacy processing solutions will arise along with privacy engineering teams, enabling technology providers to tackle data regulatory concerns and focus on protecting siloed data storage; where and how data is transmitted; and ethical AI automation practices.
In conclusion, 2022 will surely be a year of massive innovation and investment in digital experiences and technology. What did I miss? For example, will advancements in generative AI for video and text transformation, and even more remarkably, code generation become readily available? Facebook and Microsoft have made big announcements around the metaverse, but is 2022 the year for the technology to face rapid adoption? I'm not so sure. Regardless, I'm looking forward to these advances in the digital technology world and seeing what will come next.