Top Easter Egg Hunts, Rolls and Parades in 2022 from New York to Washington, D.C.
Easter Sunday is nearly upon us and Easter-themed events are taking place across the country, both in person and online. From helicopter drops and hat contests, to egg rolling at the White House.
Here are some of the best hunts, rolls and parades taking place this Easter weekend.
Easter Parades
New York City, New York
The Easter Parade and Bonnet Festival in New York City dates back to the 1870's, with participants donning their most extravagant and elaborate Easter hats and bonnets to mark Easter Sunday. Traditionally, participants would dress in the latest fashions and the event was noted for its ostentatious display of wealth and beauty. This year's parade begins at 10:00 am on Sunday, April 17, marching on Fifth Avenue from 49th Street up to 57th Street. Anybody is welcome to join in, and dressing up is encouraged.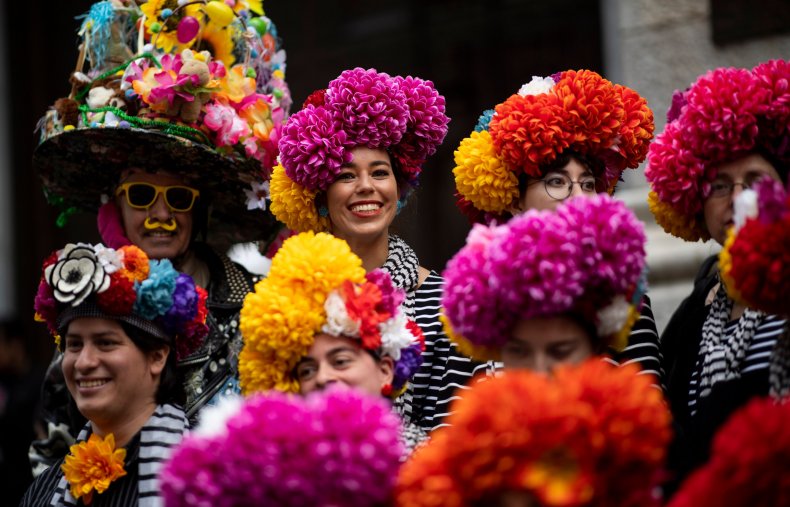 New Orleans, Louisiana
Well known for the Mardi Gras parades that kick off Lent and the Easter season, New Orleans also hosts three parades to celebrate Easter Sunday.
The festivities begin on Sunday, April 17, with the Historic French Quarter Easter Parade, which starts at 9:45am local time at Antoine's Restaurant and travels to St. Louis Cathedral for 11:00am Mass. Following Mass, participants march to Jackson Square to show off their Easter bonnets and outfits before returning to Antoine's. The parade will feature mule-drawn carriages, old convertibles and walkers throwing Easter gifts to spectators.
Starting at 1:00pm, the Chris Owens French Quarter Parade begins and ends at the Omni Royal Orleans Hotel and includes floats, a hat contest and silent auction. This year also celebrates performer and namesake Chris Owens, who died earlier this month.
The final parade of the day is the New Orleans Gay Easter Parade, which was started in 2000 to showcase the fashion and creativity of the LGBT community. The family-friendly event begins at 5:30pm in the French Quarter and features horse-drawn carriages and floats.
Thousands are expected to attend the parades.
Snohomish, Washington
The 40th annual Snohomish Easter Parade is the only Easter parade in the state of Washington. The community event begins on Saturday, April 16th, at 11:00am local time, in Historic Downtown Snohomish, with 75 entries and 3,000 spectators expected to attend.
The parade is immediately followed by the Easter Bonnet Contest.
Easter Egg Hunts and Rolls
Washington, D.C.
Perhaps the most famous egg roll of them all takes place in Washington, D.C., on the South Lawn of the White House. After two years of canceled events, the White House Easter Egg Roll is back for 2022. The event, hosted by President Joe Biden and First Lady Jill Biden, takes place on Monday, April 18, with tickets allocated via lottery. Expect egg rolling, egg decorating, storytelling and appearances from the Easter Bunny.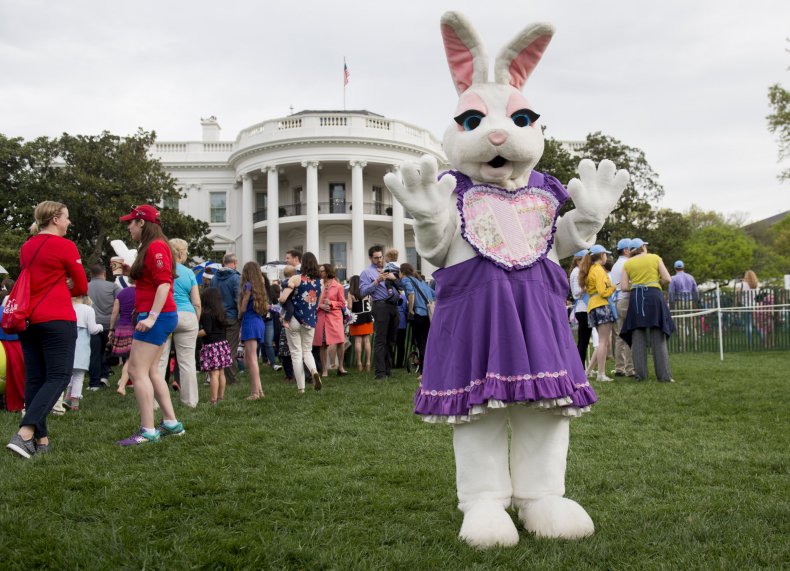 Huntington Beach, California
The Easter Hunt and Family Fun Day in Huntington Beach is free and takes place at the Sports Complex at Huntington Central Park on Saturday, April 16. Presented by the City of Huntington Beach and the Kiwanis Club of Huntington Beach, the event features a pancake breakfast, pictures with the Easter Bunny, game booths and a live band. The egg hunt itself is for kids aged 2- 10 years old, with various start times, kicking off at 9:00am. Over 5,000 people are expected to attend.
Hialeah, Florida
The City of Hialeah Eggstravaganza is one of the largest egg hunts in South Florida, with over 50,000 eggs hidden throughout Milander Park. The event takes place on Saturday, April 16, at 10:00am local time and includes live entertainment featuring performers from local schools and dance academies, rides, interactive inflatables and picture opportunities with the Easter Bunny.
Vero Beach, Florida
The Treasure Coast Egg Drop at Pathway Church in Vero Beach will see 50,000 eggs dropped from a helicopter. The event takes place on Saturday, April 16 and begins at 10:00am local time, with separate egg drops for each age group. A final drop for kids who missed their assigned times will be held at 12:45pm. The event also features food, music and games.
Brownsburg, Indiana
Hope Community Church hosts it's annual community Easter egg hunt in Brownsburg Indiana, on Saturday, April 16 at 1:00pm local time. This huge hunt sees over 10,000 eggs hidden for participants to find, with different age categories between 0- 12 years old to ensure everybody leaves with a prize and treats.
Online egg hunts
For those unable to make it to an in-person egg hunt this year, there are various online versions that will keep the kids happy.
ABCya has an egg hunt aimed at younger children. Children have to click all the eggs hidden on screen within a certain amount of time. Primary Games offers a harder game in which children click different parts of a picture until they find an egg.