Top Facebook Ad Buyers Samsung, Amazon Feel Pressure as North Face Opts Out
Outdoor equipment manufacturer The North Face removed its advertising from Facebook Friday, piling pressure on the social network's top advertisers including Samsung, Amazon and Microsoft, to follow suit.
REI, another outdoor equipment maker, joined the ad boycott, bowing to pressure from activists who say Facebook is failing in its obligation to censor hate speech.
The Stop Hate for Profit movement, an alliance of civil rights advocacy groups including the NAACP, Color of Change, Free Press, Sleeping Giants and the Anti-Defamation League want all companies to pull their advertising from Facebook for the month of July.
"The North Face is halting all activity and U.S. paid advertising with Facebook until stricter policies are put in place to stop racist, violent or hateful content and misinformation from circulating on the platform," read a Friday statement from The North Face.
Advocacy groups aligned with Stop Hate for Profit say that Facebook has allowed posts that call for violence against racism and police brutality protesters. Black users have allegedly been the recipients of threats. Facebook has allegedly allowed Holocaust deniers to state their opinions. Some say that Facebook allows misinformation about politics to remain online in plain view.
On its website, Stop Hate for Profit says that Facebook "turned a blind eye to blatant voter suppression" and employed companies with ties to white supremacists as fact-checkers.
"It is clear that Facebook and its CEO, Mark Zuckerberg, are no longer simply negligent, but in fact, complacent in the spread of misinformation, despite the irreversible damage to our democracy," said NAACP CEO Derrick Johnson in a Wednesday statement. "Such actions will upend the integrity of our elections as we head into 2020."
REI announced Friday that it would also be removing its advertisements from both Facebook and Instagram.
"For 82 years, we have put people over profits," REI tweeted. "We're pulling all Facebook/Instagram advertising for the month of July."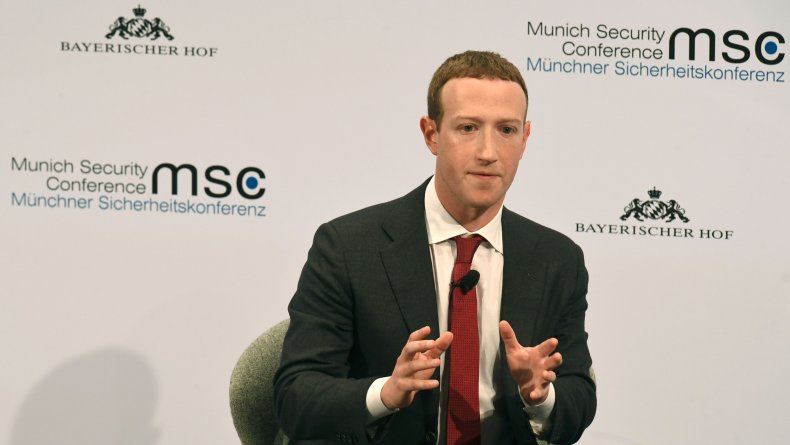 In 2019, Facebook announced that it had 7 million advertisers. Among those are well-known companies such as Microsoft and Samsung, which allegedly spent $100 million on Facebook ads between 2012 and 2013. During the same time period, online retailer Amazon spent $30 million on Facebook advertisements. According to information from Stop Hate for Profit, 99 percent of Facebook's money comes from advertising revenues.
Newsweek reached out to Microsoft, Samsung, Amazon, Facebook and the NAACP for comment. This story will be updated with any response.
Zuckerberg has said that he believes posts that could be perceived as incendiary should be left alone. In June, Zuckerberg wrote that he didn't want Facebook to "editorialize on content we don't like even if it doesn't violate our policies."
Facebook's hands-off approach has led to controversy within the company itself. In June, some employees staged a virtual walk-out because of the company's policies over such posts.
Online therapy provider Talkspace pulled out of a business deal with Facebook in June over a post by President Donald Trump which seemed to approve of violence against protesters in Minneapolis. "When the looting starts, the shooting starts," Trump wrote.
"We at @Talkspace discontinued our partnership discussions with @Facebook today," tweeted Talkspace CEO Oren Frank in June. "We will not support a platform that incites violence, racism, and lies. #BlackLivesMatter"
"I know many people are upset that we've left the President's posts up," Zuckerberg wrote in June, "but our position is that we should enable as much expression as possible unless it will cause imminent risk of specific harms or dangers spelled out in clear policies."
Updated 7:13 p.m. EST 6/19/2020: This story has been updated to include a tweet from REI.