Top FDA Vaccine Regulators Resist COVID Booster Shots, Fear Adverse Reactions Backfiring
A group of international scientists is warning against administering COVID-19 vaccine booster shots before it's absolutely necessary, in part because if people have adverse reactions, it could fuel vaccine hesitancy.
The United States and other countries have announced plans to administer booster doses for high-risk individuals, bucking calls from the World Health Organization to prioritize vaccinating lower-income countries over boosters. The additional shots are intended to help extend protection against COVID-19, but two top vaccine regulators at the Food and Drug Administration (FDA) believe more lives could be saved if vaccine supply is used to inoculate unvaccinated populations, instead.
"Although the benefits of primary COVID-19 vaccination clearly outweigh the risks, there could be risks if boosters are widely introduced too soon, or too frequently," a group of 18 scientists wrote in a paper published in The Lancet on Monday.
Among the risks associated with introducing boosters at this time is the potential for the plan to backfire on the vaccination campaign. The authors noted that "unnecessary" boosters causing "significant adverse reactions," could fuel vaccine hesitancy that goes beyond just the COVID-19 inoculation.
The most common side effects of the COVID-19 vaccines are soreness or tenderness in the arm where a person got the shot, tiredness, chills and fever. For the majority of people, these symptoms are short-lived. However, there have been cases of people developing blood clots and having severe allergic reactions. There have also been reported cases of young adults and teenagers developing heart conditions like myocarditis and pericarditis.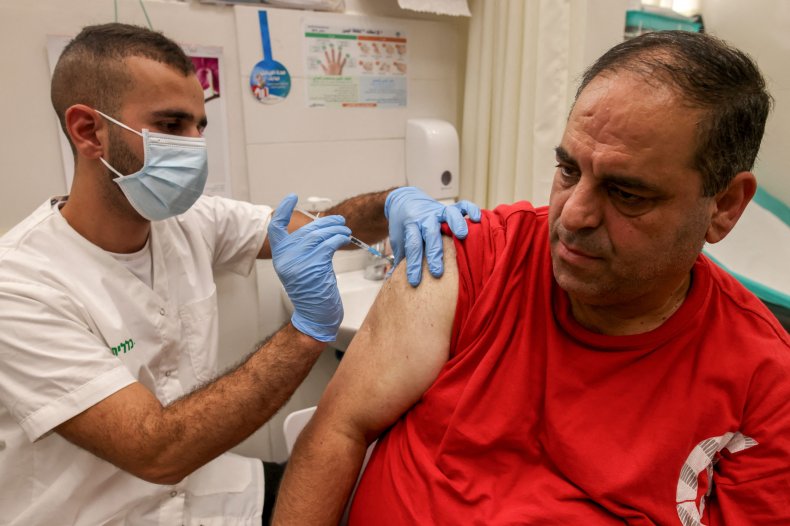 Potential for side effects is one reason people cite for not getting vaccinated against COVID-19, believing that it poses more danger to their health than contracting the virus would. The Centers for Disease Control and Prevention (CDC) noted reports of serious adverse reactions to the vaccine are rare and don't outweigh the inoculation's benefits, but a July poll from the Kaiser Family Foundation found concerns about side effects remain the top reason people won't get vaccinated.
Given the potential for side effects after a booster dose further convincing people not to get vaccinated, authors of The Lancet article said widespread boosting should be undertaken "only if there is clear evidence that it is appropriate."
Among the authors are Marion Gruber, the director of the FDA's vaccine office, and her deputy, Dr. Philip Krause. Two of the FDA's top vaccine regulators, they're both set to retire this year, in part because of the Biden administration's plan to offer booster vaccinations, according to The New York Times.
Three officials from the World Health Organization (WHO), including Dr. Michael Ryan, executive director of the WHO Health Emergencies Programme, signed on as co-authors of the article, as well. The WHO has adamantly rejected offering booster doses when high-risk individuals and frontline workers in lower-income countries have yet to receive their initial doses.
WHO Director-General Dr. Tedros Adhanom Ghebreyesus cautioned countries against applying a domestic strategy instead of a global one to vaccination efforts. He noted that while high vaccination rates could prevent a country's population from being hospitalized and dying of COVID-19, low vaccination rates elsewhere allows for variants to emerge that could pose a threat to even vaccinated individuals.
The Lancet article authors acknowledged the potential for variants to emerge, especially if global vaccination rates remain low, and advocated for waiting for boosters until further studies can be conducted on variants. They believe the effectiveness of a booster dose against current and future variants could be greater and longer-lived if they're curated to the variants that are circulating.
While the authors noted booster doses may eventually be needed for the general population because of waning immunity, they reiterated that messaging about boosting being needed relatively soon after getting inoculated "could adversary affect confidence in vaccines and undermine messaging about the value of primary vaccination."