The Top Five Burgeoning Hipster Hangouts on the Upper East Side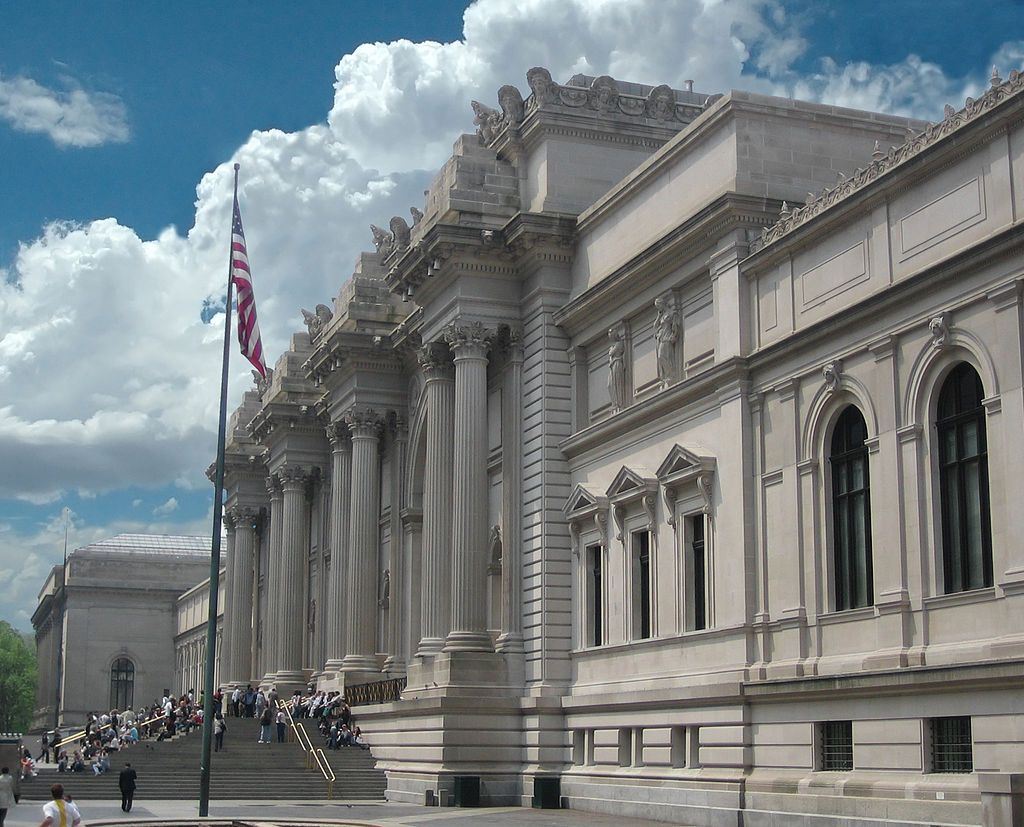 Prospect Heights is over. Williamsburg is 2008. Staten Island? LOL, more like Wu-Tang Bland. Wait. Where's everybody movi—
Oh. The Upper East Side is "New York's coolest neighborhood right now," reports The Daily Beast this week in a fiery, 1,800-word manifesto that cites some imaginary statistic about more Upper East Siders watching soccer instead of just tweeting about it and also quotes a PR executive who insists the Upper East Side "is the only part of New York where I can relax" but isn't actually willing to be quoted by name. Oh, the silent shame of the Brooklyn refugees!
Anyway, the neighborhood that plays host to Michael Bloomberg, Madonna and the most racially segregated real estate in Manhattan might finally get its turn in the Gentrification Sweepstakes—just in time for the Second Avenue Subway's grand opening in 2058. Here's our guide to the neighborhood's rising hipster locales.
1. Central Park. This lesser-known alternative to Bushwick's Maria Hernandez Park is a little bit out of the way (like literally; you have to wander up and down Fifth Avenue until you find a gate opening, and once you're inside there aren't any Shake Shacks anywhere), but it's full of Vampire Weekend-approved hipster attractions, like grass, dogs and carbon dioxide.
2. The Metropolitan Museum of Art. Though somewhat younger than the stuffy, more established Brooklyn Museum, which traces its roots to the 1823 opening of the Brooklyn Apprentices' Library, this popular enclave for art-school types operates on a progressive pay-what-you-wish model inspired by Radiohead's 2007 LP In Rainbows. On any given day, its grand steps play host to dozens of hipsters ironically donning fanny packs, NYC guidebooks and "I ♥ NY" shirts.
3. Gracie Mansion. New York's mayors used to live in any old dump they could afford, but then in 1942, when Fiorello LaGuardia was in office, Robert Moses was all like, "Bro, put down your artisanal muffins, the Upper East Side is having a fashionable renaissance," and this uptown gem became the hipster hangout du jour. Just ask area socialist-in-chief Bill de Blasio, a mayor so hip he might send his kid to Wesleyan, of all places.
4. Dylan's Candy Bar. Modeled after an artisanal candy provider once owned by Wayne Coyne's estranged brother-in-law Willy Wonka, this twee-themed candy garden hosts birthday parties for Manhattan's chillest seventh-grade influencers. Naturally, the joint has made a cameo on one of the earliest chroniclers of the Upper East Side renaissance, Gossip Girl.
5. Carlyle Hotel. Move over, Wythe Hotel! This hospitality up-and-comer is so hip we don't know how to pronounce the name of it, and though it doesn't have quite the same views of the Manhattan skyline, it's literally in Manhattan, so who cares. Plus, it has a rising indie music scene: Woody Allen performs regularly with his jazz band, and Mick Jagger keeps a room on standby for his visits to the city.