The Top Five Healthiest Communities in America
Much like individual factors, like diet and exercise, one's environment can play a hand in overall health and wellbeing. Public amenities, access to healthcare and education, infrastructure, nutrition and more are vital in leading a fulfilling life.
On Tuesday, the U.S. News & World Report released its 2021 Healthiest Communities rankings, which analyzes data in counties across America to inform community health officials what is done well and what needs improvements in those areas.
The study explores metrics across 10 categories, such as public safety and community equity, to life-sustaining resources. The top five counties all displayed various strengths in caring for their population's health, with the added challenge of COVID-19 also taken into account.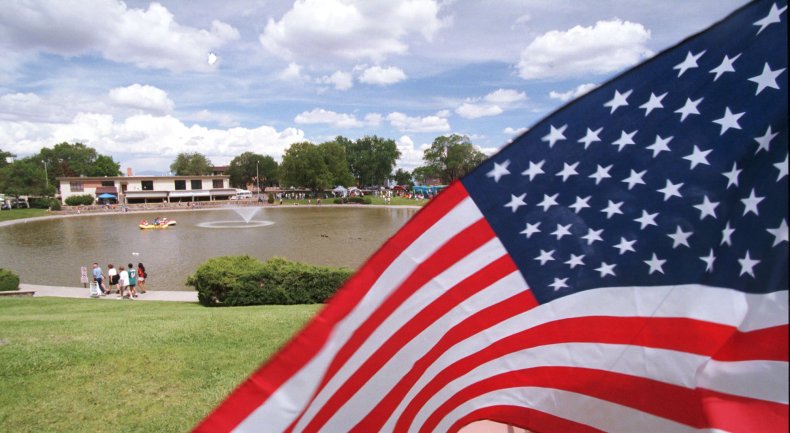 5. Broomfield County, Colo.
Located between Denver and Boulder in central Colorado, Broomfield County has much to offer for fans of the outdoors. The county offers dozens of parks, over 250 miles of trails for biking and walking, and plenty of scenic views—especially of the Rocky Mountains.
Though the county has work to do improving equity to resources like health, income and education based on its 69 out of 100 score, Broomfield boasts impressive infrastructure with its score of 98. It received a 10.4 rating on the U.S. News Walkability Index, compared to the national 6.1. The Broomfield community layout also grants more than 98 percent of the population access to the internet.
Broomfield County also received a score of 95 for its economy. Between its 2.4 percent unemployment rate and 5.6 percent poverty rate, it "[accounts] for the complex challenges and limited resources within many communities," according to U.S. News.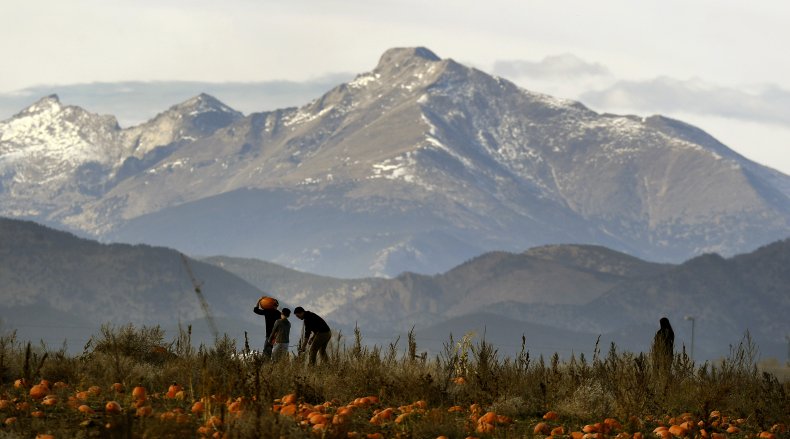 4. Loudoun County, Va.
Loudoun County is steeped in a rich history. The county is located where Virginia, West Virginia and Maryland meet. Its county seat, Leesburg, played a vital role for the Confederates and the Union in the Civil War because of its short distance to the Potomac River.
Loudoun is one of Virginia's wealthiest counties and ranked a perfect 100 score for its economy. It has a median income of nearly $150,000 per year, a 2.2 percent unemployment rate and a 3.4 percent poverty rate, according to U.S. News.
Loudoun County also scored a 91 on its overall population health amid the COVID-19 pandemic. However, despite an expected lifespan of about 84 years compared to the national average of 77.5 years—and just shy of 7 percent of citizens living without healthcare—U.S. News noted that, much like the rest of the top five counties, Loudoun struggles to provide equal quality of life to all community members.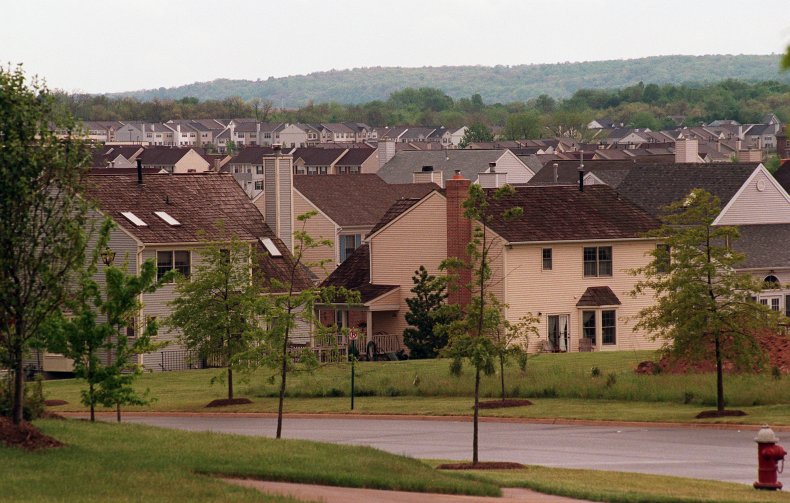 3. Falls Church City, Va.
Virginia also secured a second spot in the top five healthiest communities with Falls Church City. Also steeped in a rich history, the county is well known for its copy of the Declaration of Independence that was read on the steps of the town's church, according to U.S. News.
Like Loudoun County, Falls Church City ranked highly with the outlet in terms of population health. Hospitalizations and COVID-19 test positivity rates have fallen in the area, according to tracking data from The New York Times.
Falls Church City also received a perfect 100 rating for education, with 97 percent of people completing high school and nearly 82 percent completing college or another form of higher education. On average in America, 89 percent of citizens graduate high school and nearly 30 percent receive a degree from a college or university.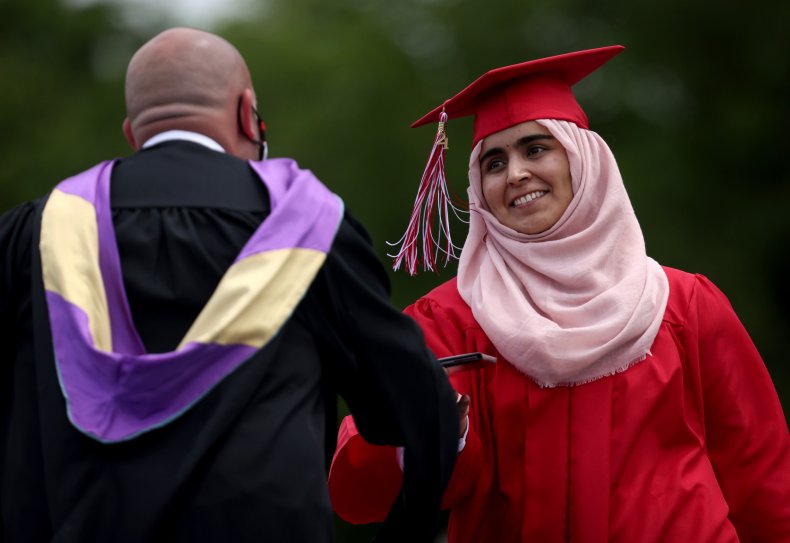 2. Douglas County, Colo.
Colorado's Douglas County also scored highly on the U.S. News study. Much like Broomfield, it offers several outdoor parks and recreational activities like hiking trails and lush woods.
Douglas County outranked Broomfield in the economy category, as it received a perfect score of 100 for its low 2.3 percent unemployment and 3.1 percent poverty rates. Its infrastructure and population health rates both received a score of 90.
However, it did score low for its education and housing metrics, receiving 69 and 62 ratings, respectively. Like the rest of the top five healthiest counties, it struggles with equity of resources—particularly in education.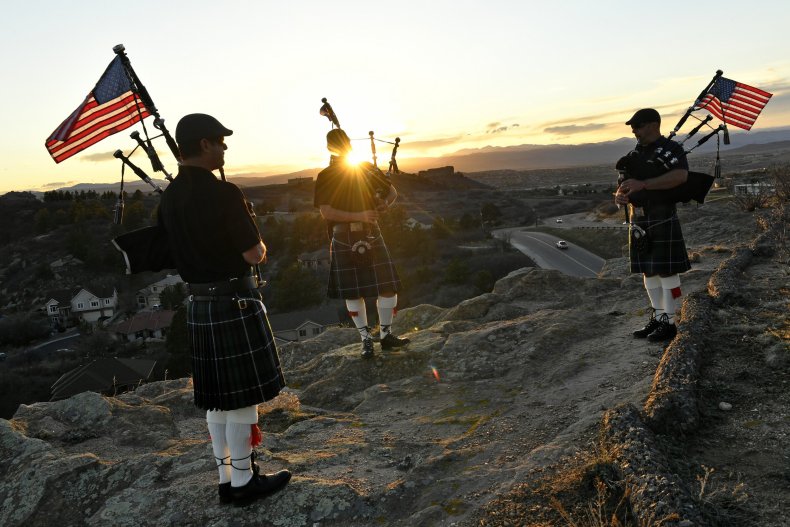 1. Los Alamos County, N.M.
For the second year in a row, Los Alamos County has topped the U.S. News Healthiest Communities list. The New Mexico county, located about 40 miles away from Santa Fe, is known for its beautiful environment. Its population of over 19,000 is privy to 13 public parks, spectacular mountain ranges and 58-miles of connected trails.
Los Alamos County has taken its pandemic response very seriously. Public health donations, effective communication between health teams and residents, and public compliance with COVID-19 safety protocols contributed to the county's 93 score out of a possible 100 for their public health rating.
Los Alamos County also ranked well in the economy and educational achievement categories, with respective scores of 74 and 75. Housing, public safety and infrastructure—rated 95, 84 and 90, respectively—were also ranked highly among other American counties.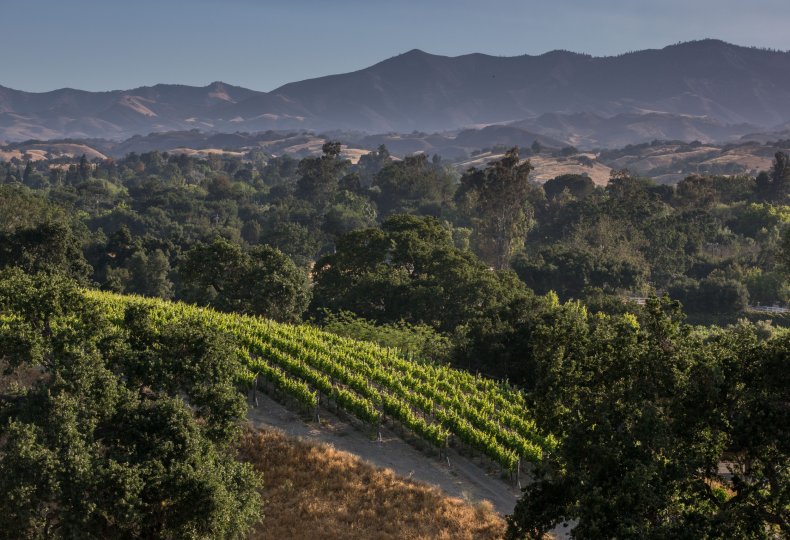 Honorable Mention: Honolulu County, Hawaii
An honorable mention also goes to Honolulu County, Hawaii, which was ranked as the number one county in America for mental health by U.S. News. Receiving a perfect 100 score, U.S. News reported that only 11 percent of adults in the county present with "frequent mental distress" compared to the national 15.1 percent average. The outlet also reported that only 8.2 percent of Medicare patients present with depression, unlike the whopping 18 percent national average.