'Top Gear' Criticized for Disrespecting War Dead with Memorial Stunt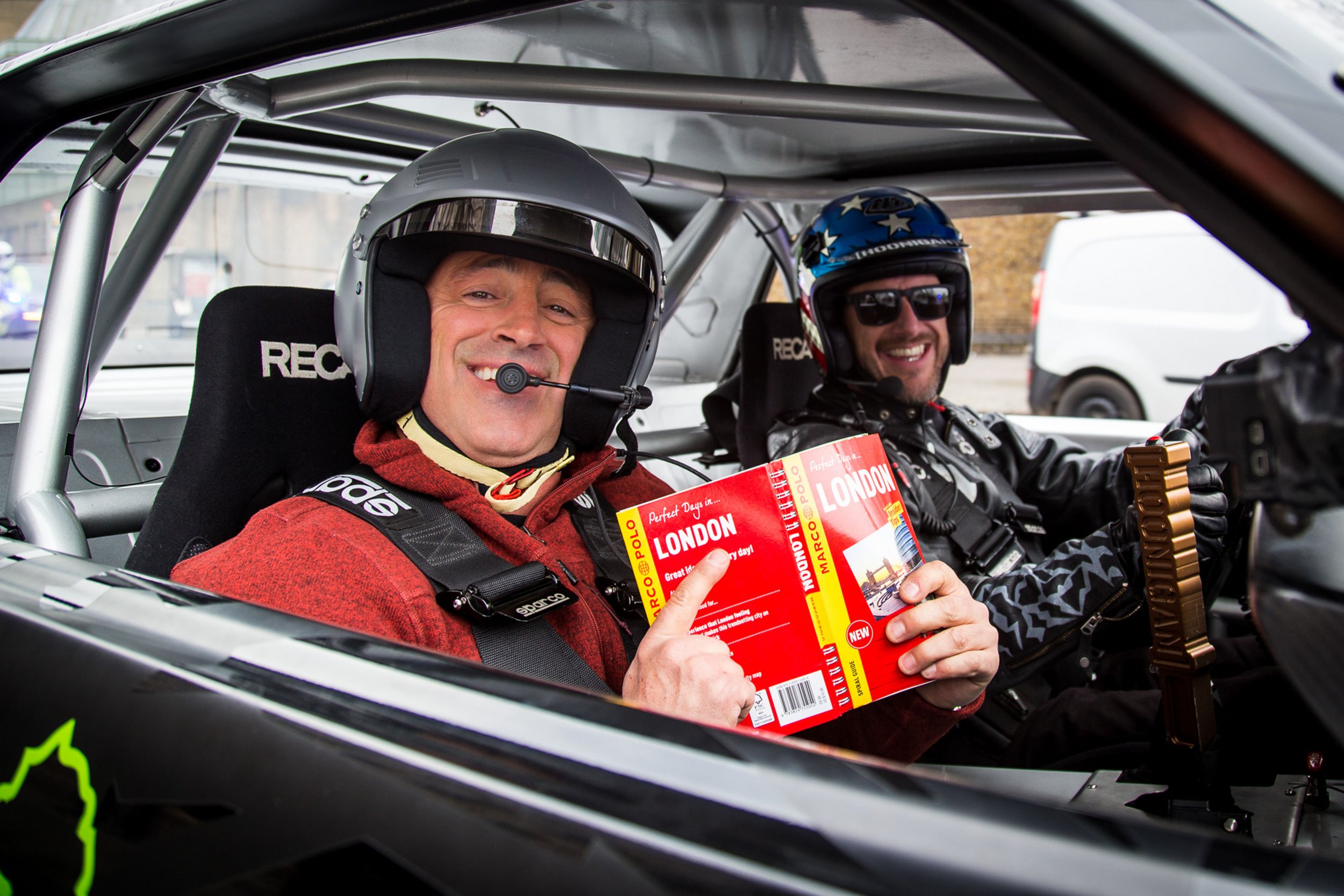 Updated | Chris Evans, host of the BBC's car show Top Gear, has issued an apology after the show came under fresh criticism for disrespecting the war dead when it filmed near a war memorial in London on Sunday.
New co-host Matt Le Blanc shot scenes for the next series—due to air in May—near the Cenotaph in Whitehall. Footage posted on Twitter showed the Friends actor revving up a high-powered Ford Mustang, which made considerable noise and had smoke billowing out of it.
On his BBC Radio 2 program on Monday morning, Evans admitted it was "unwise" for the show to film "anywhere near the Cenotaph."
The 49-year-old star said he wished to "apologize unreservedly" after pictures emerged in British newspapers on Monday. He added, "They look entirely disrespectful, which, of course, was not and would never be the intention of the Top Gear team, or Matt.
"It does not look good at all. There have been some completely incendiary comments written alongside these pictures and I completely understand all this furore, but the Top Gear team would never, ever do that."
Evans's apology follows backlash from the likes of former British Armed Forces commander Colonel Richard Kemp, who said the stunt was "gravely disrespectful."
He told the Telegraph: "It beggars belief that they were ever allowed to film here. The BBC certainly should not have done this in the first place and I would urge them to make sure this does not appear in the final program."
Chancellor George Osborne also took to Twitter to complain about the levels of noise caused by the production, telling followers it was distracting him from working on the latest budget due to be presented on Wednesday.
But the BBC said filming in Whitehall had been agreed in advance with Westminster council and the scenes were in fact further from the Cenotaph than pictures suggested. "All filming was agreed in advance with Westminster council and took place a respectful distance away from the cenotaph," said a BBC spokesperson.
Le Blanc had already hit the headlines on Saturday, when he and rally driver Ken Block gatecrashed a wedding at St. Paul's Cathedral.
Top Gear is undergoing a big-budget relaunch with BBC Radio 2 presenter Chris Evans at the helm of a seven-person presenting team. He takes over from previous host Jeremy Clarkson, who was fired by the BBC for hitting a producer in 2015.
But the new incarnation has reportedly experienced myriad problems in the lead-up to its launch in May. Evans was said to be having issues driving and talking at the same time, while it was also claimed producer Lisa Clark quit the show after clashing with the veteran TV star.
Evans and Le Blanc will present the revamped Top Gear with show stalwart The Stig, as well as newcomers including racing driver Sabine Schmitz, Formula One pundit Eddie Jordan, motor racing journalist Rory Reid and YouTube star Chris Harris.
This story has been updated to include an apology by Top Gear host Chris Evans.