'Top Gear' Hosts Chris Evans and Matt LeBlanc Are Reportedly 'At War'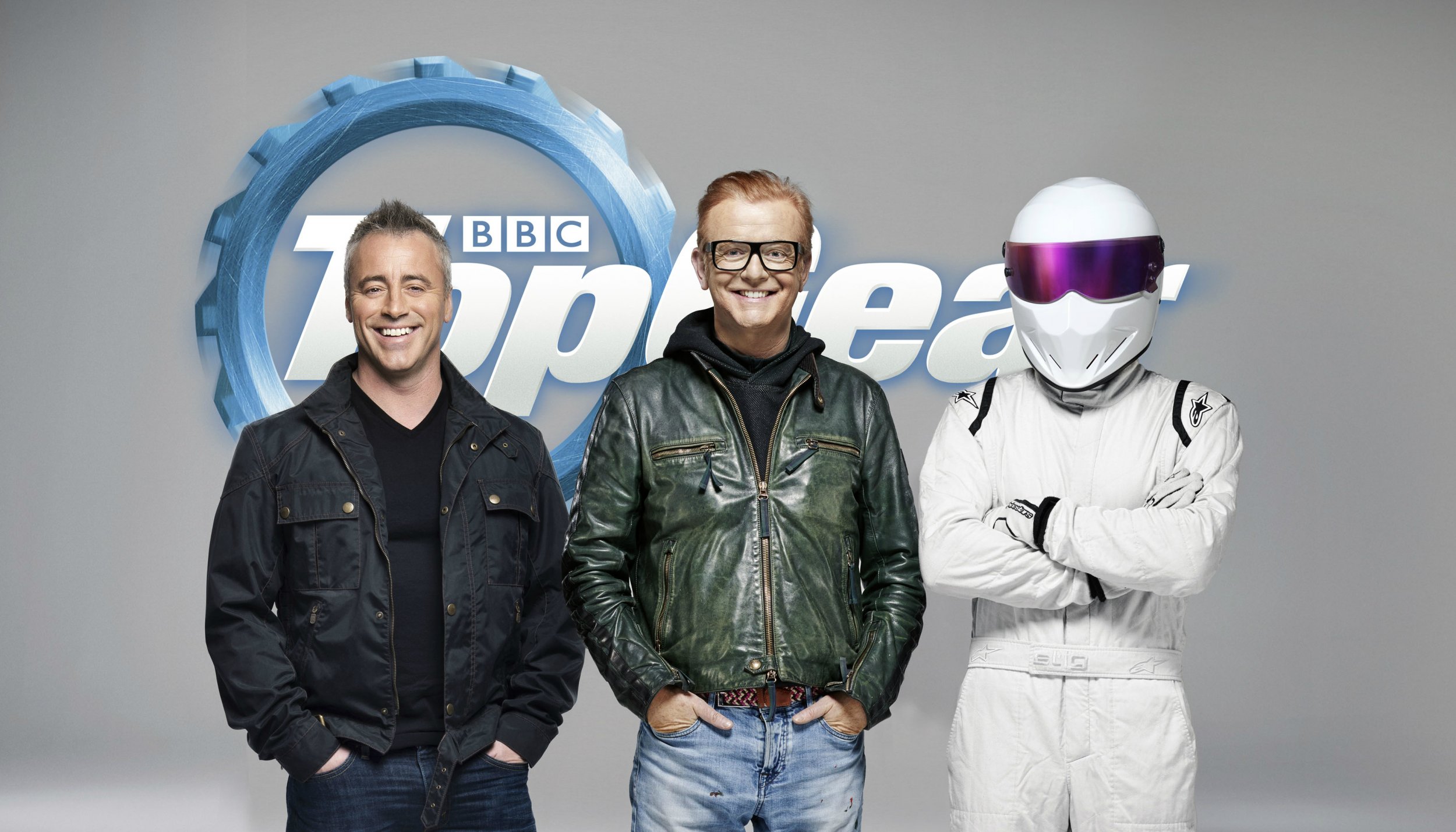 It's fair to say it hasn't been an easy ride for BBC's rebooted car show Top Gear as it speeds into a new season in May. There has been plenty of tabloid speculation about new host Chris Evans' supposed antics on set, then executive producer Lisa Clark quit, and to cap it all off the show came under fire for filming scenes near a London war memorial in March.
The latest controversy threatening to careen the show off its comeback trail are rumors that Evans and co-host Matt LeBlanc—the American star of Friends , aka the big casting coup BBC is banking on bringing in viewers after Jeremy Clarkson's acrimonious exit—are "at war."
The Sun reports the pair's relationship has turned frosty with Evans allegedly blaming LeBlanc for the unwise stunt at the Cenotaph in London in March. The actor was seen driving a souped-up Ford Mustang, performing donuts near the monument.
"Since the Cenotaph, their relationship deteriorated. Chris thinks Matt severely damaged the brand. Behind the scenes it's very frosty between them," the U.K. tabloid cites a source saying.
Evans wasn't part of the now-infamous stunt, but immediately got in front of the mounting media furore surrounding it—denouncing the scenes and claiming he was "mortified" by the show's error in judgement.
Speaking on his BBC Radio 2 breakfast show at the time, Evans apologized "unreservedly" for the ill-thought out stunt after pictures were published in British newspapers.
"[The pictures] look entirely disrespectful, which, of course, was not and would never be the intention of the Top Gear team, or Matt," he said.
"It does not look good at all. There have been some completely incendiary comments written alongside these pictures and I completely understand all this furore, but the Top Gear team would never, ever do that."
The pair are part of a seven-strong line-up drafted in by BBC bosses to replace Clarkson, Richard Hammond and James May, who have united for a new show on Amazon.
The first trailer for the new-look Top Gear was released at the tail-end of March, launching a promotional campaign ahead of its return in May. Whether the purported rivalry affects the show, which is still in production, remains to be seen.
The BBC declined to comment when contacted by Newsweek.