'Top Gear': Matt LeBlanc Is Trying to Make the Show 'Funnier'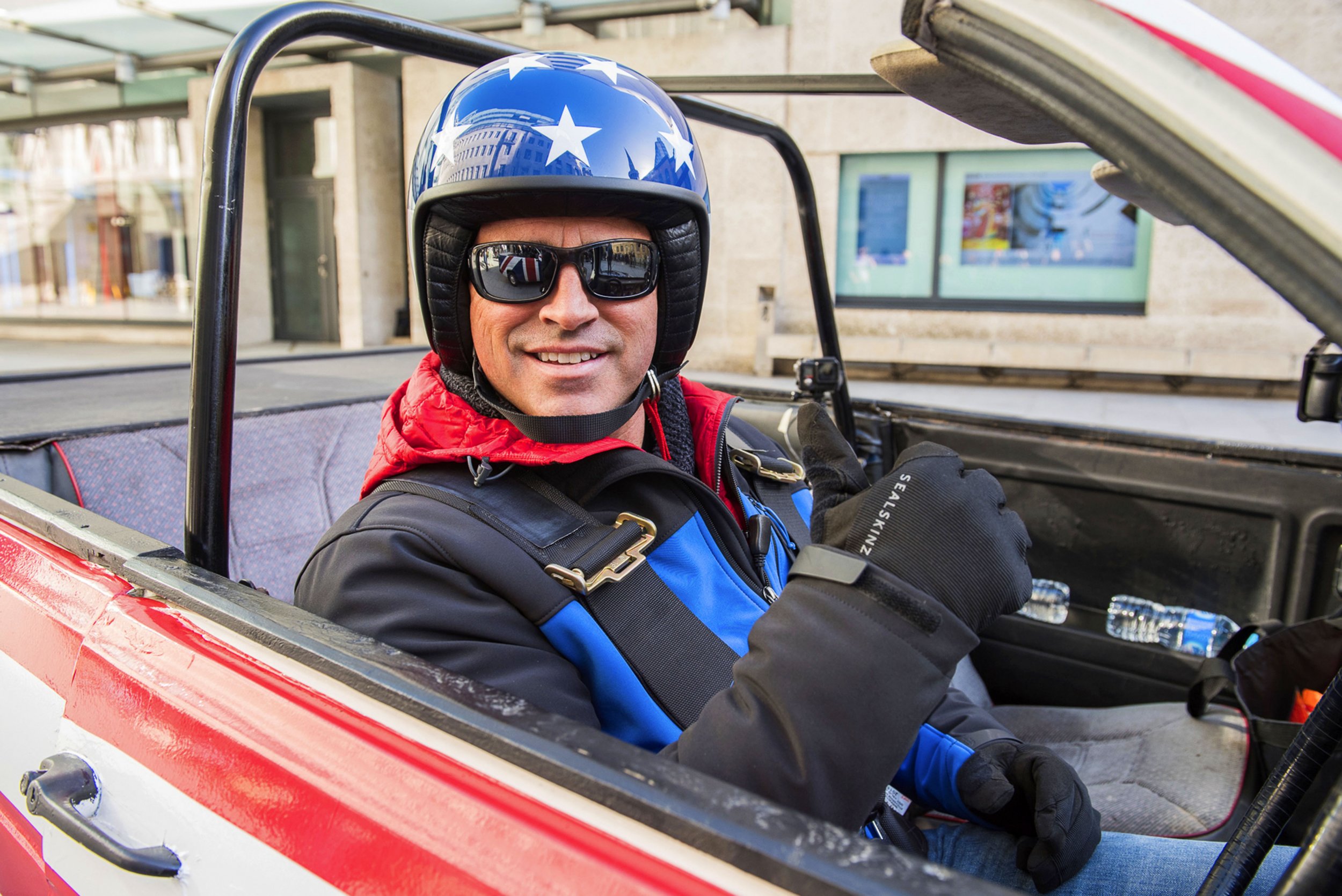 So, just what qualifies Joey Tribbiani to host BBC's flagship car show, Top Gear? Well, actor Matt LeBlanc—who joins co-host Chris Evans at the helm of the rebooted series—has one idea: His comedic sensibilities.
The Friends actor tells The Wall Street Journal: "I think my job has been to bring more comedy to it overall. I've been pitching jokes in the car and trying to make it funnier whenever I can."
That may prove to be a tall order following the departures of ex-stars Jeremy Clarkson, Richard Hammond and James May, whose wry wit helped Top Gear pull in as many as eight million viewers a week. (Clarkson and company will host a new rival show, The Grand Tour, on Amazon Prime in the fall.)
As Top Gear's first American presenter, LeBlanc was also asked about the inherent differences between U.S. and U.K. drivers. "Everything is a little wider, a little bigger in America. I think there tends to be a little more precision in British drivers, because there's less margin for error," he explained. "You know, if you go offline, you're going to hit that thousand-year-old church. Don't do that. We don't really have that in the States."
The revamped Top Gear is set to rev into action on May 29 in the U.K. and a day later on BBC America.
Production of the new season came under intense media scrutiny in Britain; claims of Evans' unruly behaviour on set have dominated headlines, and, in March, the show came under fire for filming too close to a London war memorial.