Top Gear's Jeremy Clarkson Offered Job By Russian Military Channel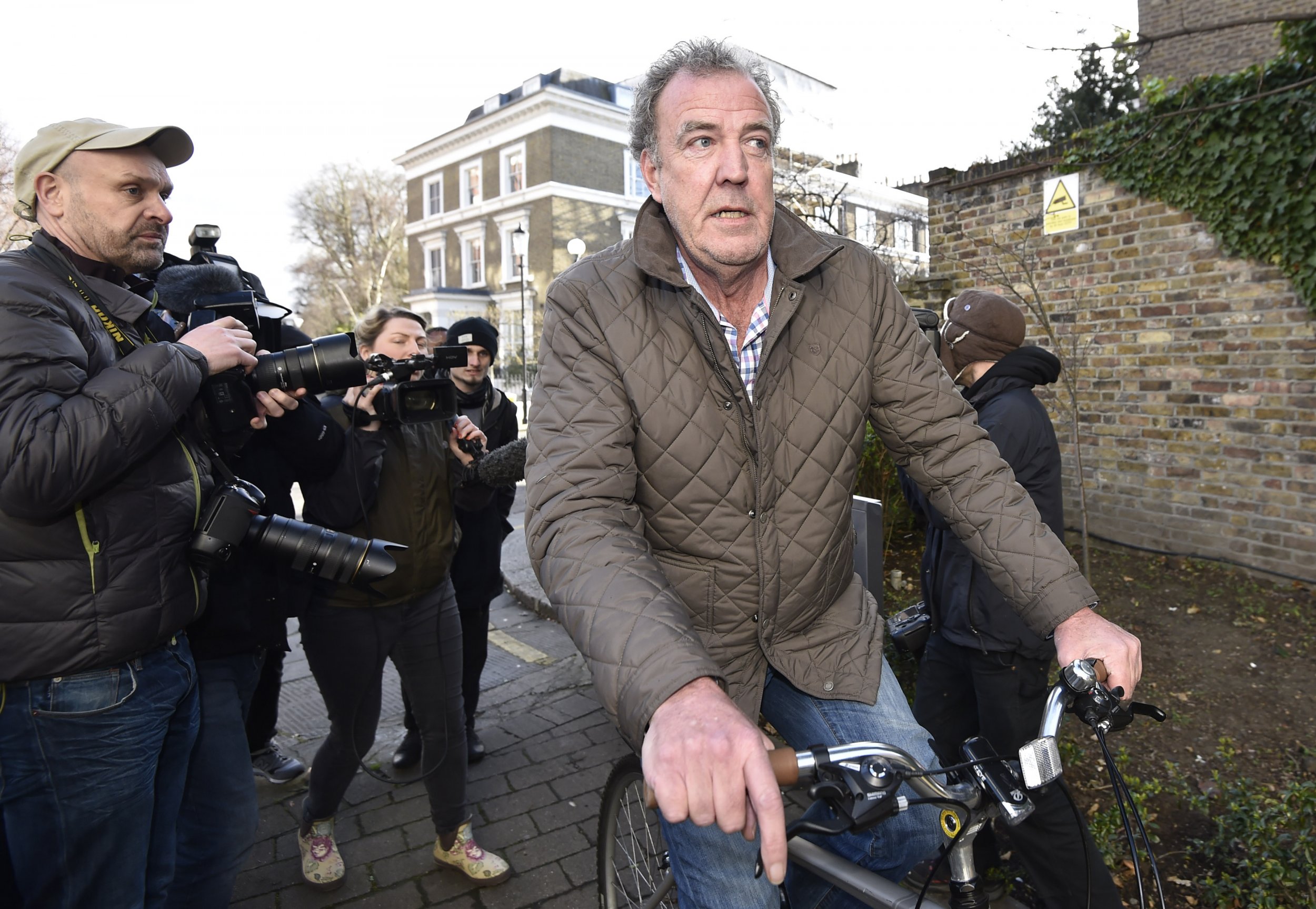 A television network owned by Russia's Defense Ministry has offered the former Top Gear presenter Jeremy Clarkson a job hosting a Russian version of the popular BBC car show, according to Russian media reports.
The Defense Ministry's Zvezda television station published a letter yesterday on its website which they sent via email to the presenter inviting him to Moscow to discuss launching a Russian car show.
The letter, written in English, reads: "The Russian Armed Forces Broadcasting Company ZVEZDA expresses deep honour to you and kindly asks for cooperation. We would like to invite you to be a presenter of motoring show on our TV Channel in Moscow."
Timofey Peshkov, deputy director-general of Zvezda, told the Daily Telegraph that the channel had been in touch with a representative of Clarkson, although a spokeswoman for Top Gear could later not confirm whether Clarkson was aware of the offer.
Peshkov said the proposal was a "purely commercial" one and denied there was any "political subtext" to the offer. Zvezda produces propaganda about Russia's armed forces, according to the Telegraph.
"When we learned that Jeremy, a popular presenter, had had his contract cancelled we decided to make him an offer. As a federal channel we are in a battle for ratings. I categorically deny that there is any political subtext here," Peshkov told the newspaper.
In the past, Clarkson has test-driven several Russian cars on Top Gear, such as a Zhiguli, Moskvich and Niva, all of which he was less than complimentary about. Zvezda hopes to change his mind. "If he becomes the presenter of a programme on Zvezda it's possible he will find out many new things about our auto industry and change his opinion," a message on their website read..
Clarkson was dropped by the BBC on Wednesday after it emerged that he had launched an "unprovoked physical and verbal attack" on a producer. The row took place in a Yorkshire hotel, and was said to have occurred because no hot food was provided following a day's filming. Following the altercation, other UK broadcasters have distanced themselves from the presenter. Channel Four have said that they have no plans to work with Clarkson, and it is understood that Sky is not interested in working with him either.
Top Gear first aired in 1977. Since then the show has become one of the most popular in the world, attracting a global audience of hundreds of millions. His fans have rallied around him in the wake of the incident, however. Over a million people signed a petition to the BBC asking the broadcaster to keep him as Top Gear presenter.