Top GOP Backer Who Hosted Trump Fundraiser Makes Maximum Campaign Donation to 'Good Friend' Joe Biden
A major Republican Party supporter has made a donation to Joe Biden a year after holding a fundraising lunch for President Donald Trump.
Ted Kellner from Milwaukee sent Biden the maximum $2,800 donation that an individual can make to a candidate committee, and told Milwaukee Business Journal that the former vice president was a "good friend" of his.
His wife Mary Kellner has also made $5,600 of donations to the Biden for President campaign this year, with one of her two $2,800 donations earmarked for the primary.
Federal Election Commission campaign finance data shows both Ted and Mary Kellner made their donations to Biden on July 10 this year.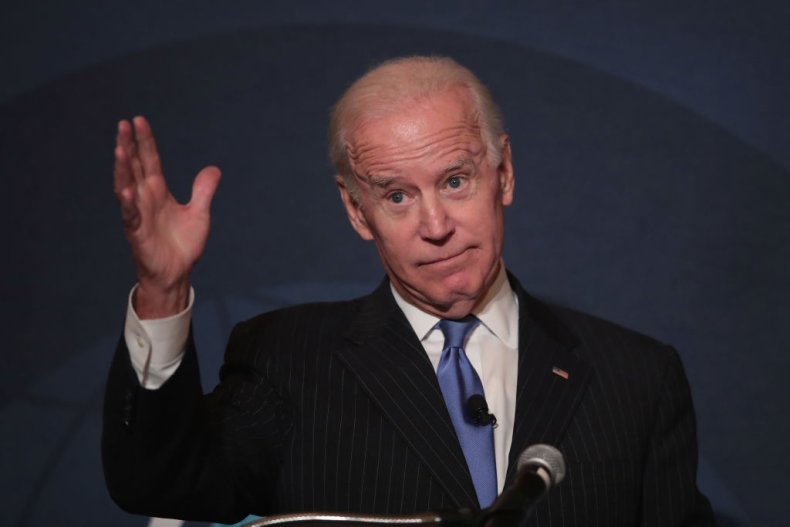 Speaking to Milwaukee Business Journal about his donation to Biden, Ted Kellner said: "He was and is a good friend. Because of that friendship, I could not not give him something."
The businessman has a long history of pumping money into the coffers of the Republican National Committee and various GOP candidates, and even hosted a lunch fundraiser with President Trump in June 2018.
At the campaign fundraiser, the Milwaukee Business Journal reported that the starting price for entry to the event was $2,700 per couple. But invitations for "host" donors cost as much as $100,000 per couple.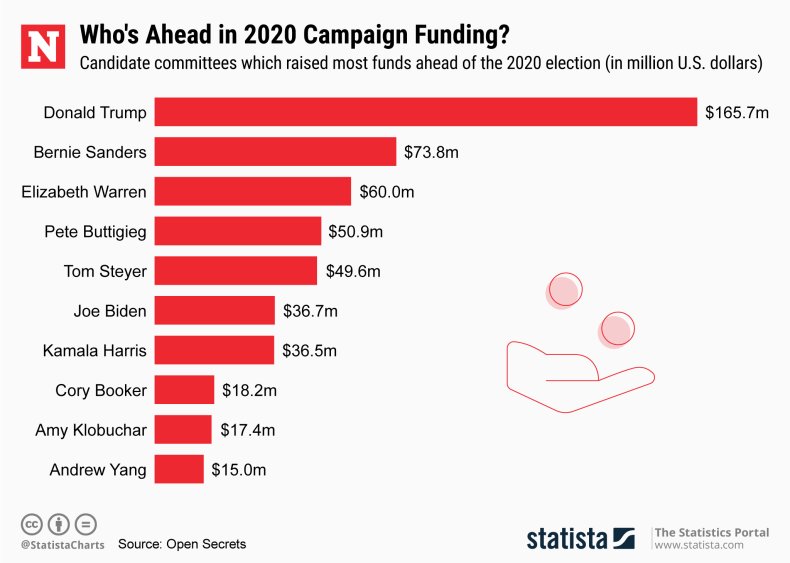 The starting price for a photo opportunity with the president at the fundraiser was $25,000, according to a copy of the invitation seen by Milwaukee Business Journal last year.
Ted Kellner has also donated thousands of dollars to GOP congressmen as well as Wisconsin governor Scott Walker and the Republican National Committee—which dictates the party's election campaign strategies and drives fundraising efforts.
His wife Mary has made similar donations to the RNC since President Trump assumed office, according to Federal Election Commission data.
Details of the Kellners' donation to their "good friend" Joe Biden comes as his primary campaign struggles to match the funding pulled in by other frontrunners in the Democratic field.
Vermont Sen. Bernie Sanders leads the pack on fundraising, with his candidate committee having raked in more than $73 million, according to Open Secrets.
Former Vice President Biden has drummed up roughly half the amount ($36 million) at the time of writing, putting him fifth in the Democratic primary fundraising rankings behind Sen. Elizabeth Warren, South Bend Mayor Pete Buttigieg and Tom Steyer.
His moderate rival and former New York City mayor Michael Bloomberg, who officially jumped into the 2020 field on Sunday, reportedly has a $1 billion war chest at his disposal.