'Desperate to Celebrate': Americans React to Huge 'Top Gun' Opening Weekend
Top Gun: Maverick is a certified hit after securing a huge opening weekend, and it may be thanks to its surprisingly patriotic story.
The sequel to the 1986 movie Top Gun, starring and produced by Tom Cruise, has actually become the actor's largest ever box-office opening in his career.
Cruise stars alongside the likes of Miles Teller, Jon Hamm and Jennifer Connelly in the movie which faced several delays due to the pandemic. While Top Gun: Maverick has proved to be successful, many viewers have celebrated its pro-America messages and themes throughout.
"It's a really good movie, but it also hit at the perfect time," writer and sports host Clay Travis wrote on Twitter, "The vast majority of Americans are absolutely desperate to celebrate our country."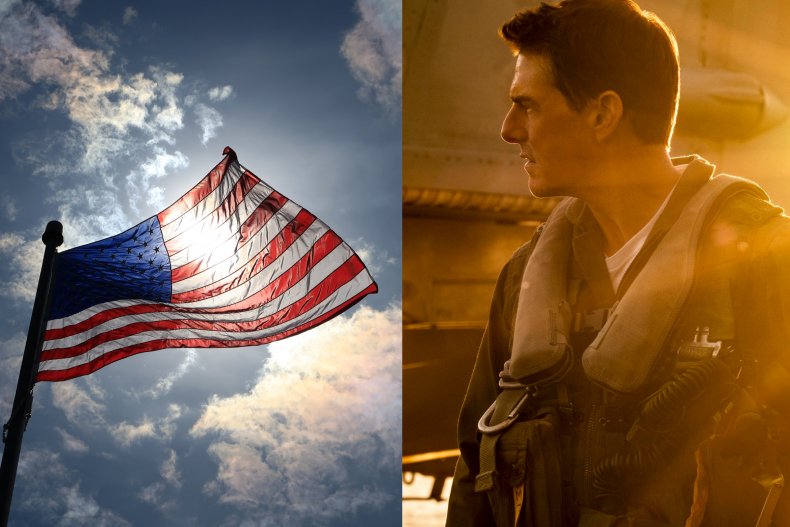 This patriotic message was repeated by other prominent viewers who are also seemingly eager to celebrate America.
Former politician and Fox News contributor, now host of her own podcast, Monica Crowley believed she'd cracked the secret top Top Gun: Maverick's success. "Even though it's set in 2022, it catapults us back to the mid-1980s, when we had a real President, men were men, and there was unabashed pride in America." She added on Twitter, "It's both nostalgia—and hope."
"Top Gun: Maverick is nostalgia and jawlines and fighter jets—i loved it," American writer Shea Serrano wrote.
The sequel, which has not only been over 30 years in the making, but also faced a two-year pandemic delay, secured a huge box-office debut over the Memorial Day weekend. It earned an estimated $151 million in the U.S. and Canada across in its first three days of release.
American actor and writer Ben Dreyfuss, son of actor Richard Dreyfuss, took to Twitter to discuss the reaction to the movie. Responding to a quote that questioned why critics were praising the movie despite its "layers of transparent military propaganda," Dreyfuss wrote: "Why do people even write things like this? It's a movie about Tom Cruise playing a naval aviator. Of course it's 'transparent military propaganda.'"
He continued, "Top Gun: Maverick has a rare A+ Cinemascore because it gave audiences exactly what it promised. If it had been a depressing drama where a navy vet struggles to access adequate healthcare from the VA [Veterans Affairs], audiences would have been like 'this isn't the movie I came to see.'"
These aforementioned verified Twitter accounts weren't the only ones to praise the movie for its patriotic tones.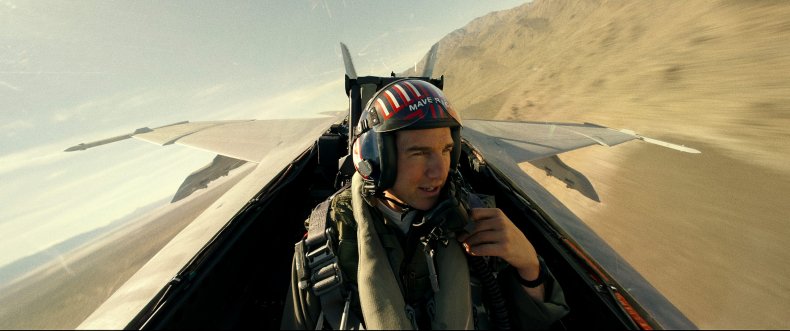 "Top Gun: Maverick is the movie every American needs to see. It's thrilling. Patriotic. And redemptive. Just fun to watch. Go see it!" wrote, @Merianne Jenson. Meanwhile @PorscheCutie wrote, "You can love or hate Tom Cruise, but Top Gun Maverick is a home run for a Patriotic movie. Love of military, love for our Nations Flag, and love of country, it's all there."
Far-right politician and member of the Arizona State Senate Wendy Rogers also seemed to love the movie. "Non-woke Top Gun is going gangbusters at the box office. [America First] is back." She said. "Yes I know Tom is a jerk but credit where credit is due. Hollywood needs to stop taking China money and they need to make more non-woke pro-America movies like Top Gun 2."
Top Gun: Maverick is playing exclusively in movie theaters now.