Top Gun: Woman Becomes Japan's First Female Fighter Pilot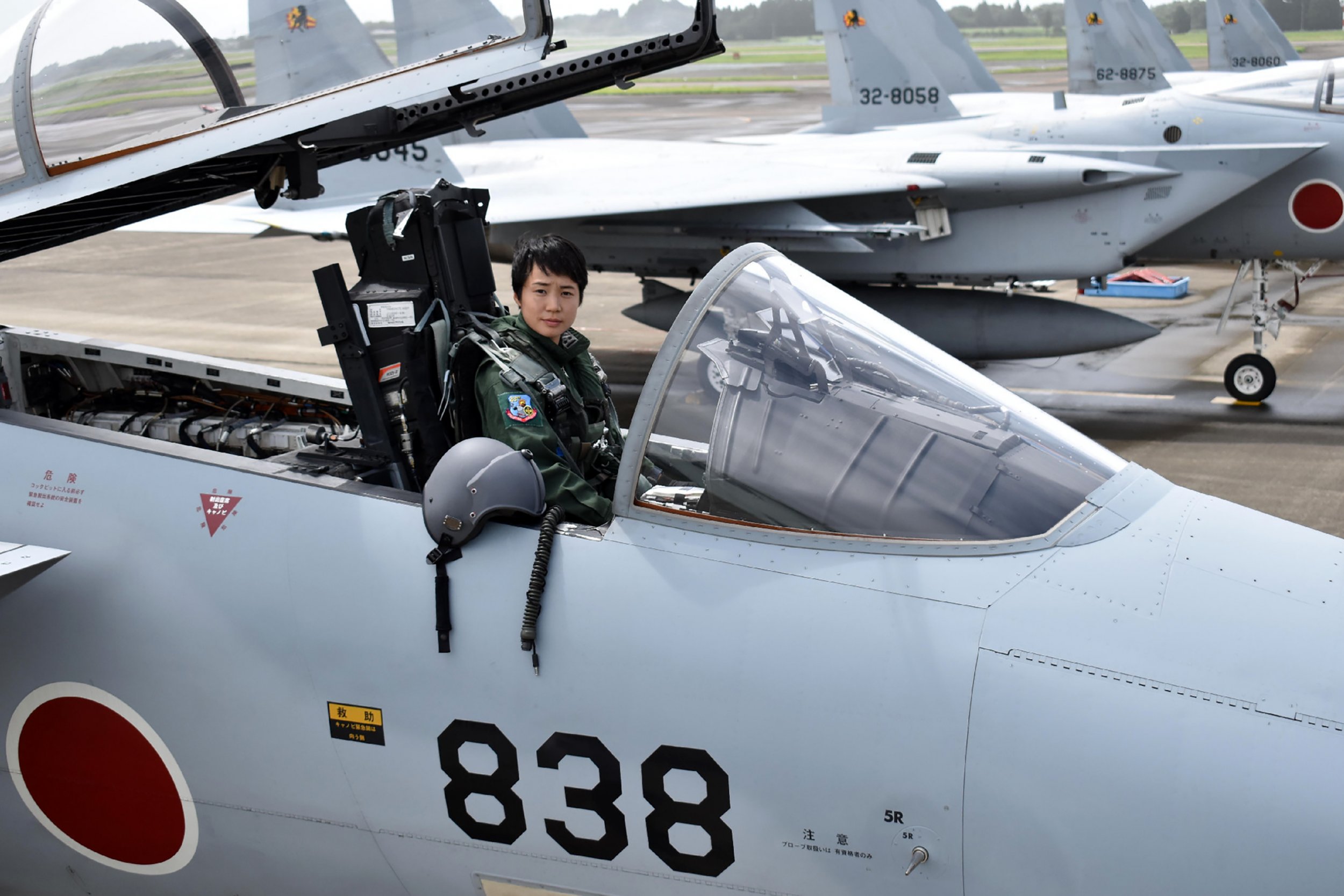 Japan's first female fighter pilot was officially named during a ceremony that took place on Friday, according to the Japanese military.
"I have admired fighter jet pilots ever since I saw Top Gun when I was in primary school. I want to continue to work hard to carry out my duties not just for myself but also for women who want to follow this path in the future," said Misa Matsushima, who first received her pilot's license two years ago.
Matsushima, who is 26 years old, finished the course with five men. There are three other women who are still training to follow in Matsushima's footsteps in becoming fighter pilots.
"I hope she will continue to blaze that difficult path and become a role model for women who aspire to become fighter pilots," Matsushima's instructor, Osamu Uemori, said, according to The Japan Times.
Although women were allowed to join the Japan Air Self Defense Force starting in 1993, they weren't allow to apply for positions flying fighter jets or reconnaissance aircraft until 2015 when Prime Minister Shinzo Abe's government made the change as part of a new measure to create more job opportunities for women, according to The Guardian.
"As the first female (fighter) pilot, I will open the way. I would like to work hard to meet people's expectations and show my gratitude to people who have been supporting me. I want to become a full-fledged pilot, no different from men, as soon as possible," Matsushima said, according to CNN. Women make up 6.1 percent of the Japanese military with a total of 13,707 serving.
Matsushima will now spend the next six to 12 months with the Air Self-Defense Force's 5th Air Wing at Nyutabaru Air Base where she will be training to fly F-15 jets that are used to intercept unauthorized aircraft that enter Japanese airspace, the Japan Times reported.
Matsushima is not the first woman in Japan to break through the military's glass ceiling this year.
"I don't think about being a woman. I will concentrate my energy on fulfilling my duties as commander," said Ryoko Azuma after she became the first woman in Japan to command a warship squadron in March.
As a part of Shinzo Abe's plan to get more women into the workforce, Japan's armed forces plan to raise the percentage of women in the military to 9 percent by 2030, according to the BBC.