Iran's top nuclear negotiator has urged the U.S. to make a decision about an international nuclear deal with Tehran, asserting that the path to an agreement is "completely clear."
President Joe Biden campaigned on returning the U.S. to the 2015 Joint Comprehensive Plan of Action (JCPOA), commonly referred to as the Iran nuclear deal. The international treaty was signed by the administration of former President Barack Obama, when Biden was vice president, alongside the European Union, Germany, France, the United Kingdom, Russia and China.
Trump withdrew from the deal in 2018, reimplementing sanctions targeting Iran. Since Biden took office, U.S. negotiators have been holding talks with allies and Iranian diplomats in Vienna, Austria in an effort to hammer out an agreement.
"I believe the time has come for the other sides to make decisions, because the stage for negotiations and a possible agreement is completely clear. They ought to make their decisions," Iranian diplomat Abbas Araqchi said Sunday in an interview with the Islamic Republic of Iran Broadcasting (IRIB), according to Iran's Tasnim News Agency.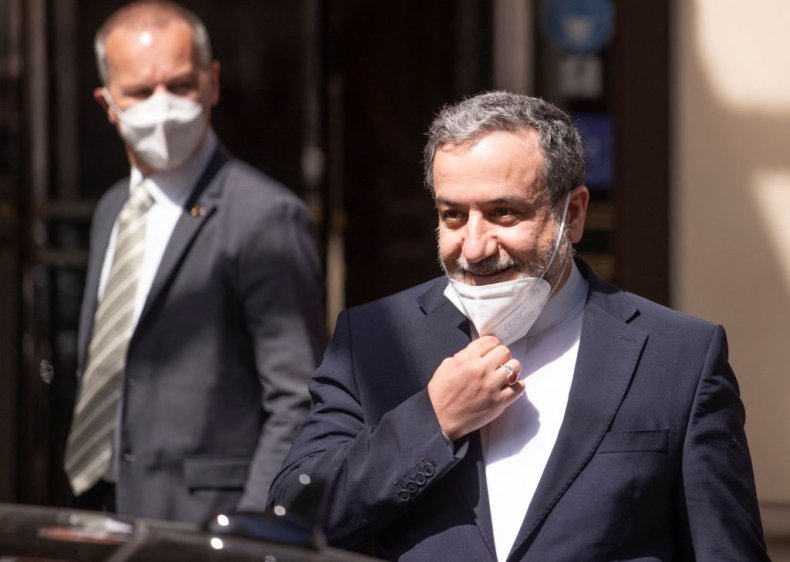 The JCPOA offered Iran sanctions relief and international investment in exchange for curbing its nuclear program. Trump campaigned against the deal in 2016, and withdrew from the treaty despite consistent reports from the United Nations' nuclear watchdog showing that Tehran was abiding by its commitments. Even after Trump reimplemented sanctions, Iran remained in compliance with the deal for a year as it worked with European partners as well as Russia and China to preserve the pact.
Whether the Biden administration and Tehran reach a deal remains to be seen, but both sides have spoken optimistically about how talks have proceeded. However, Iran held elections on Friday, with results on Saturday showing that conservative cleric and judge Ebrahim Raisi would become the nation's next president and assume office on August 3. Some have questioned whether Raisi's election could impact talks, but Biden adviser Jake Sullivan said that the final decision will be made by Iran's Supreme Leader Ayatollah Ali Khamenei.
"It's hard to speculate about the internal dynamics of Iran, but what I would say is the ultimate decision for whether or not to go back into the deal lies with Iran's Supreme Leader, and he was the same person before this election as he is after the election," said Sullivan, Biden's national security adviser, on ABC News' This Week on Sunday.
Newsweek reached out to the White House for further comment but did not immediately receive a response.
A spokesperson for the State Department told Newsweek on Saturday that discussion with allies and partners would continue regardless of the Iranian election's outcome. The spokesperson spoke positively about recent talks in Austria, asserting that policy toward Iran is designed to advance U.S. interests.