Top Israeli Official to Meet with Senate Intelligence Committee Chairman Feinstein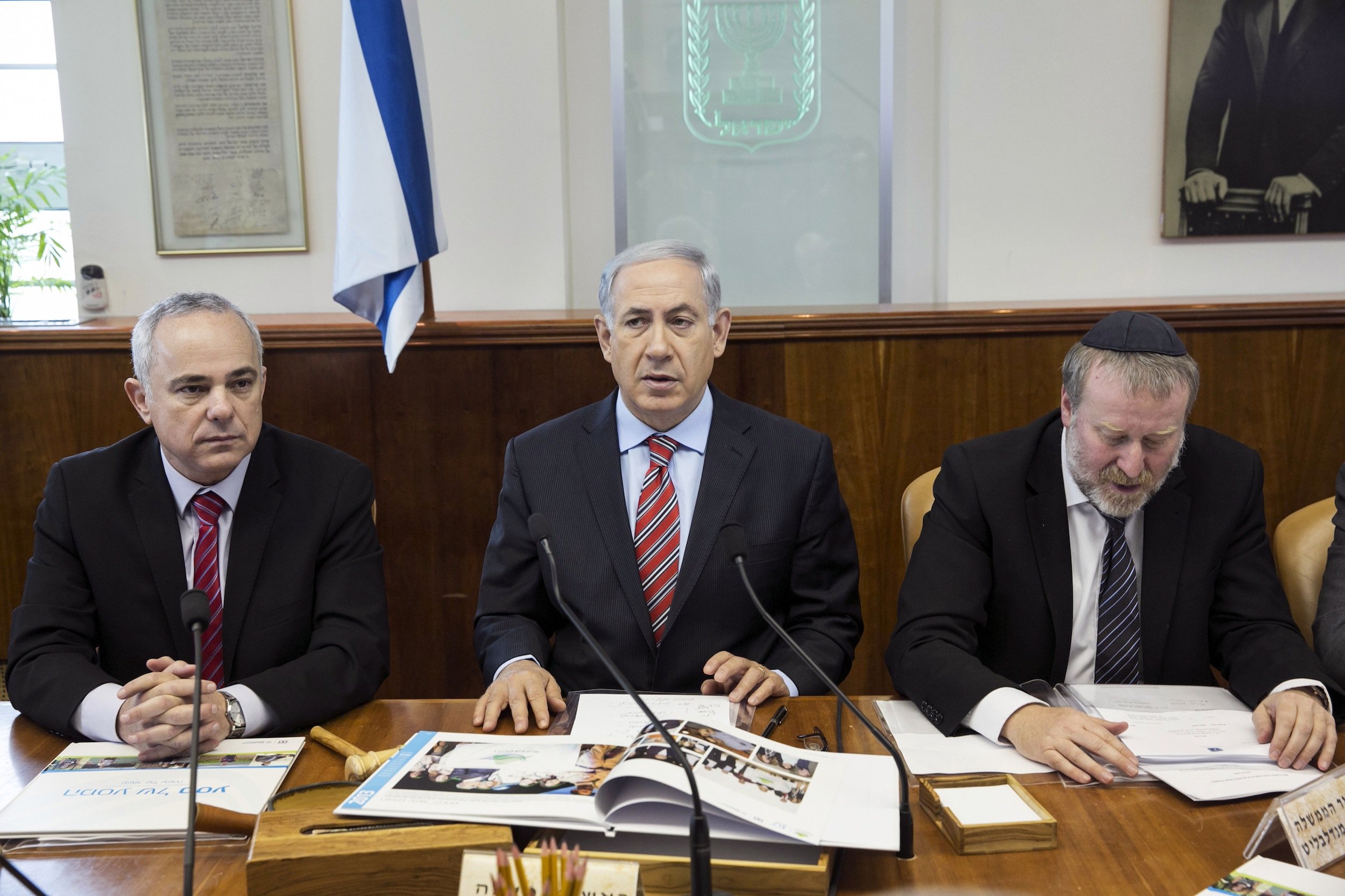 A top Israeli intelligence official is scheduled to meet with the chairman of the Senate Intelligence Committee Tuesday to protest reports of pervasive Israeli spying in the United States.
Strategic Affairs Minister Yuval Steinitz, who holds the intelligence portfolio in the Netanyahu government, vehemently denied reports by Newsweek last week that Israel "has been caught carrying out aggressive espionage operations against the American targets for decades," long after it pledged to stop recruiting spies here in the wake of the 1980s Pollard affair. The incidents were kept quiet, Newsweek reported, because senior American policy makers did not want to provoke a public rupture with its close ally. For U.S. officials, complaining about Israeli operations was, one source told Newsweek, "political suicide."
Steinitz was quoted saying he planned to bring up the Newsweek reports with Sen. Dianne Feinstein, who chairs the Senate intelligence committee. A Feinstein aide, however, told Newsweek Monday that "there is a meeting, but that is not the purpose. Sen. Feinstein often meets with visiting intel and national security officials; this meeting is not about any particular subject."
No other Israeli intelligence officials were scheduled to accompany Steinitz, the aide said on condition of anonymity. A spokesman for Israel's embassy in Washington confirmed Steinitz's visit but could add no further details.
A spokesman for Feinstein declined to comment on the Newsweek reports of Israeli espionage activity here. Likewise, the FBI and other counterspy agencies have remained mum about the reports, which has irked some Israeli commentators.
The allegations caused an uproar in Israel, whose media quoted a bevy of top officials denying the Newsweek allegations, which originated in classified congressional briefings by U.S. counterintelligence agencies opposed to lessening visa restrictions on Israeli citizens. Several more intelligence sources subsequently shared anecdotes about Israeli spying in the United States.
Steinitz suggested that the origin of Newsweek's reports lay with "someone ... trying to maliciously and intentionally harm relations between Israel and the United States." A few Israeli commentators said the first Newsweek story had "a whiff of anti-Semitism about it." Others opined that the stories were tied to the collapse of the U.S.-Israeli-Palestinian peace talks.
The specific complaints by Steinitz and other Israeli officials have focused on an anecdote recounted in Newsweek about an attempted intrusion into then-Vice President Al Gore's hotel room during a 1998 visit to Israel, while ignoring detailed descriptions of Israeli attempts to seduce and compromise U.S. officials, scientists and business people by offering them drugs and prostitutes.
Stories like that have long been a commonplace among U.S. intelligence officials, who compare Israeli rebuttals to denials of gambling in Casablanca. "The Israelis have been the worst 'best friends' we ever had," a retired senior CIA officer with extensive experience combatting Russian spying told Newsweek. "Talk to someone who has served there and they will tell you about the constant surveillance and honey trap ops against our people. And it goes downhill from there. Worse yet, Russian organized crime is now enormously powerful in Israel and the [Russian intelligence] works on their own and piggybacks with Russian [organized crime] to get sources in Israel. Therefore, it is not bad enough that [the Israelis] steal so much from us – it does not always stay in Israel."
Asked again last week whether Israeli spying attempts continued after the 1987 conviction of Jonathan Pollard on charges of spying for Israel, a senior former U.S. intelligence official reiterated, "Yes… It has been extensive for years."
Jeff Stein writes SpyTalk for Newsweek from Washington. Contact him securely via spytalk@hushmail.com.