Top Leaders From SEAL Team Seven Fired After Discipline Problems in Their Unit
Rear Admiral Collin Green, the NSW commander, said Friday the three leaders were relieved "due to a loss of confidence that resulted from leadership failures that caused a breakdown of good order and discipline within two subordinate units while deployed to combat zones."
The three leaders of SEAL Team Seven fired Friday were:
Commanding officer — Commander Edward Mason
Executive officer — Lt. Commander Luke Im
Command Master Chief Hugh Spangler — the unit's top enlisted leader
Commander Tamara Lawrence, a spokesperson for the Navy, did not say who would be assigned to lead the team, per taskandpurpose.com.
SEAL Team Seven has two subordinate platoons that have made national and international headlines over the last few months and year. The Seal Team 7 Foxtrot Platoon was expelled from Iraq in late July and ordered back to San Diego, California, after reports of platoon members drinking heavily at a Fourth of July party — drinking while deployed is against military regulations.
Furthermore, a senior enlisted member of the platoon allegedly raped a female service member who was with the platoon in a support position, the Department of Defense told Newsweek.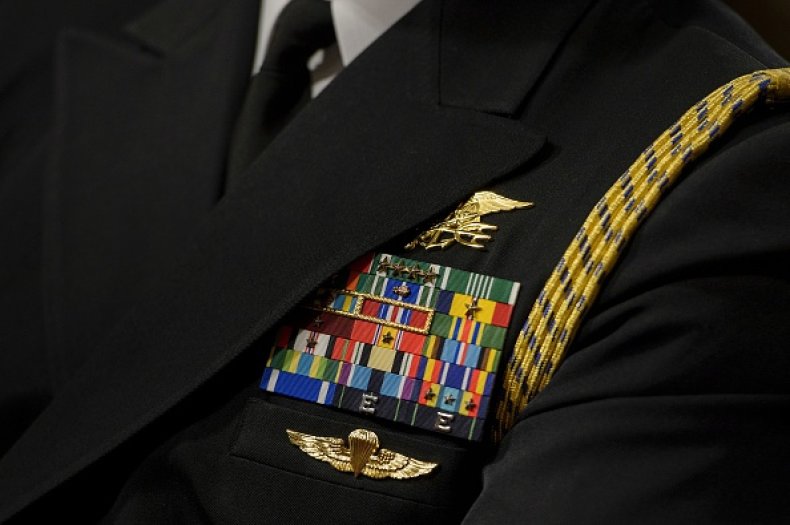 Over the last year, the SEAL Team Seven Alpha Platoon gained unwanted attention when Chief Eddie Gallagher was accused of war crimes during 2017 in Iraq. He was charged with premeditated murder of an already-injured ISIS fighter who was 15 years old. Initial reports say Gallagher posted a photo of him holding a knife in one hand and the head of the ISIS fighter in his other.
Gallagher pleaded not guilty this January, and gained support of Navy members, politicians and even President Donald Trump, who tweeted in March, "In honor of his past service to our Country, Navy Seal #EddieGallagher will soon be moved to less restrictive confinement while he awaits his day in court. Process should move quickly!"
Gallagher was acquitted of the charges in July after a court martial.
The Gallagher court martial also unveiled that the SEAL Team Seven Alpha Platoon had a makeshift bar atop a roof in Iraq, and a video was shown (captured by a drone) of several members smoking cigarettes and joking around while standing near a dead body that was only partially covered by a blanket.
SEAL teams conduct special operation missions around the world in forward locations to support U.S. combatant commanders. The SEALs are not only the top elite force in the U.S. Navy, they are considered to be among the best fighters in the world.