Top Michigan Democrats Skeptical of Biden's Lead Over Trump: 'I Don't Believe These Numbers'
Top Michigan Democrats are skeptical about the high polling numbers they are seeing for former Vice President Joe Biden and are urging their fellow party members to not let their guard down as the general election draws closer.
U.S. Representative Debbie Dingell spoke with members of Michigan Women for Biden in an online forum on Monday, where she reminded Democrats that there are still five months until November's vote.
"Some people say, 'Oh, look at the numbers,'" Dingell said, according to The Detroit News. "I don't believe these numbers."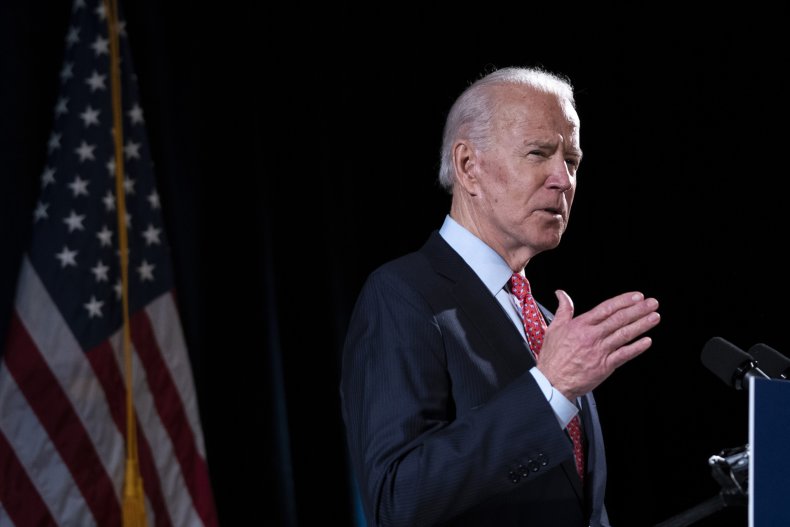 According to a Real Clear Politics survey, Biden leads President Donald Trump by 8.7 percent among Michigan voters. Other surveys show Biden with a double-digit lead over Trump.
In 2016, Trump became the first Republican presidential candidate since Ronald Reagan in 1988 to win Michigan, with 47.6 percent to Hillary Clinton's 47.3 percent.
Other Michigan Democrats participating in the online forum were Governor Gretchen Whitmer, state Attorney General Dana Nessel and U.S. Senator Debbie Stabenow.
Newsweek contacted Stabenow's and Dingell's offices for additional comments but did not hear back before publication.
Democrats have been riding a wave of momentum for Biden while watching his polling numbers rise in recent months as Trump has been criticized for his handling of the coronavirus outbreak.
The pandemic put the brakes on a booming U.S. economy trumpeted by the Trump administration, with record job losses ushering in nearly Depression-level unemployment numbers in April.
Many economists predicted an economic catastrophe. But one, Jason Furman, a former economic adviser in the Obama administration, anticipates a rebound, Politico reported. "We are about to see the best economic data we've seen in the history of this country," he said.
The June 5 release of May's employment figures from the Department of Labor showed an uptick in job creation, with new 2.5 million jobs, while joblessness fell to 13.3 percent from April's 14.7 percent.
Following that rebound, Dingell and Democratic leaders like Whitmer are not putting too much stock in the polling data showing Biden is ahead of the president.
"We can do this," Whitmer said. "And I believe we are going to be successful, but we cannot for one second let our guard down. We cannot for one second make an assumption that Michigan is going to go with Joe Biden."
Whitmer's office and the Biden campaign did not respond to Newsweek's request for comment before publication.